By the Administrative Team at William Byrd High School
Each week the administrative team at William Byrd High School recognizes faculty and staff members for their wonderful contributions to their students and the community.
The first Terrier Spotlight of the Week announced on February 5 was Sherri Mays. Mrs. Mays teaches Geometry and AP Calculus, and also serves as the Math department chair. She is a veteran of Byrd, now serving in her 18th year. During this time, she has proven to be a phenomenal teacher, a great department chair and mentor, and an overall lovely human being. One thing becomes crystal clear when observing her classroom: she is willing to do anything to help our students be successful. When not immersed in all things math, she enjoys spending time with friends and family, as well as keeping tabs on her two new kittens. Thanks again, Mrs. Mays, for being a rockstar teacher!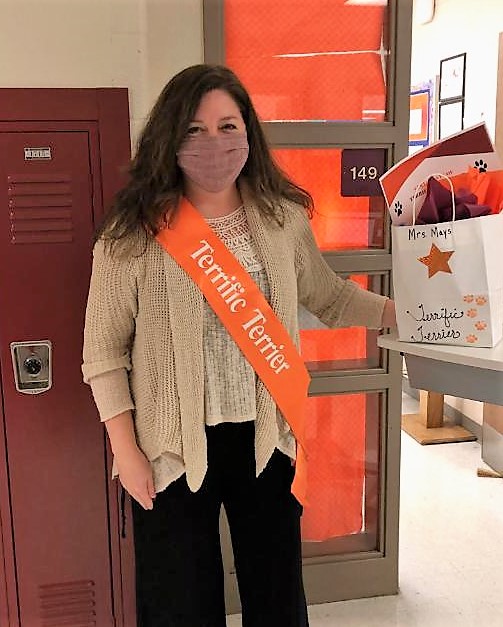 The next Terrior Spotlight is a veteran of William Byrd: Mr. Brian Butler. The former corporate- insurance-trainer-turned-biology-teacher has been at Byrd for the past 15 years. His hard work, attention to detail, and calm composure have been so valuable this year. Along with co-teacher Mrs. Beck, he has been consistently providing wonderful lessons and instruction. Mr. Butler is a Terrier through-and-through. He and his wife both graduated from Byrd, as did his son and daughter. Outside of Terrier Nation, he enjoys reading, spending time outdoors, watching sports and supporting his college alma mater, Virginia Tech. Thank you again, Mr. Butler, for all of your hard work and support this school year.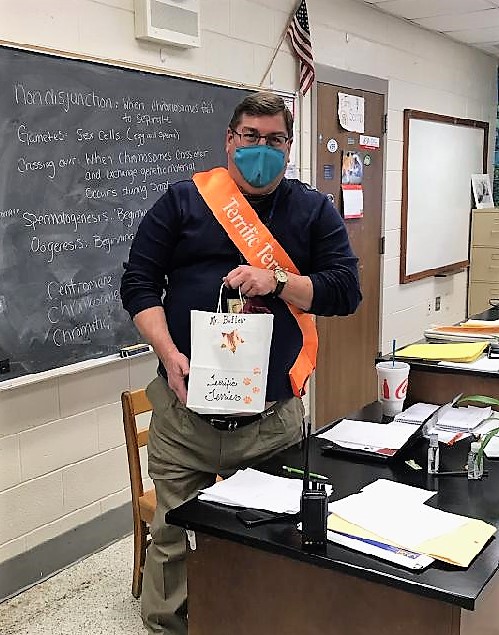 The next Terrier Spotlight of the Week is Mrs. Margo Taylor. This week marks School Counselor Appreciation Week and who better to honor than our fabulous School Counseling Coordinator? Mrs. Taylor leads a talented, dynamic, and energetic counseling department. We may be biased here, but we cannot imagine a better counseling department in the Roanoke Valley. Along with being the counseling coordinator, Mrs. Taylor also helps manage and facilitate SAT testing, hosting several test dates at the high school this year. Mrs. Taylor is one of the most kind, considerate, and patient people you'll ever meet. To possess these qualities after being married to Mr. Jason Taylor for 25 years is a feat in and of itself. If you're interested in what Mrs. Taylor does outside of school, the answer is simple: Virginia Tech. Thank you Mrs. Taylor for being a wonderful guidance counselor and a Terrific Terrier!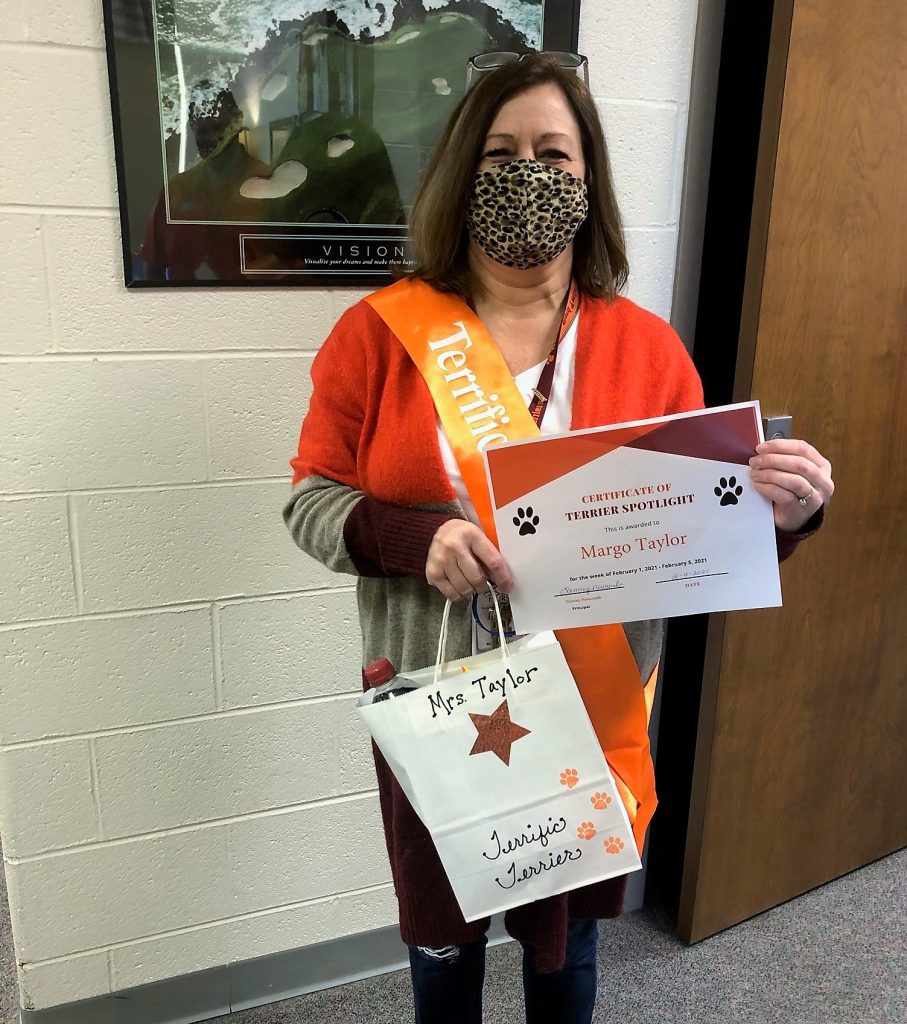 The final Terrier Spotlight for the week is a faculty and staff favorite: J.D. Stover. Mr. Stover is part of our wonderful maintenance crew that has worked tirelessly to ensure that we continue to stay safe this school year. Mr. Stover is now entering his sixteenth year with the county; six years of which he has spent here at Byrd. He continually goes that extra-mile to help maintain our school. Whether it's stepping in to quickly sanitize a room, regularly wiping down door handles, unloading trucks, or even shoveling snow off walkways, J.D. is always there. Thank you again, J.D. for all of your hard work and generosity this school year.