By Debbie Adams
This year's 2023 Vinton Fall Festival on October 7 drew a huge crowd to downtown Vinton on a
beautiful, sunny, perfect fall day – just a little breezy.
"What a great way to end an event season!" said Chamber Executive Director Angie
Chewning. "Fall Festival continues to amaze us. The vendors are top notch, the customers are
always so friendly, and our downtown businesses are always happy to have new folks come in
and check them out. Mingle at the Market concerts were great this year. We thank everyone for
supporting our events."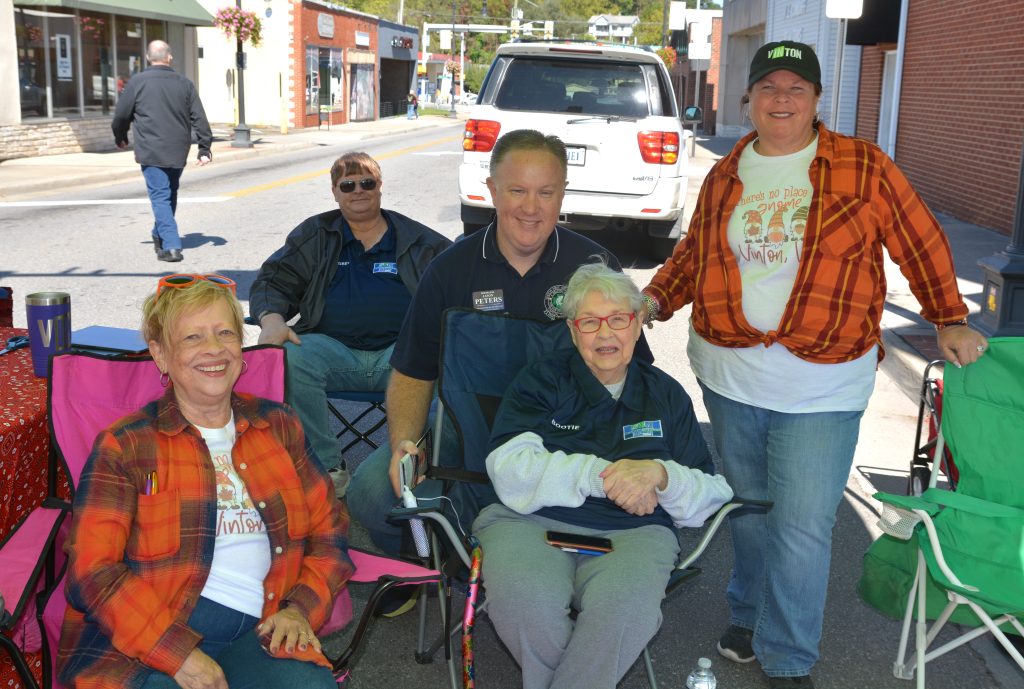 The Vinton Area Chamber of Commerce and the Town of Vinton worked long hours setting up
for the event after months of planning. The Vinton Public Works and Police Departments were
on hand to make sure things ran smoothly from 10 a.m. to 4 p.m.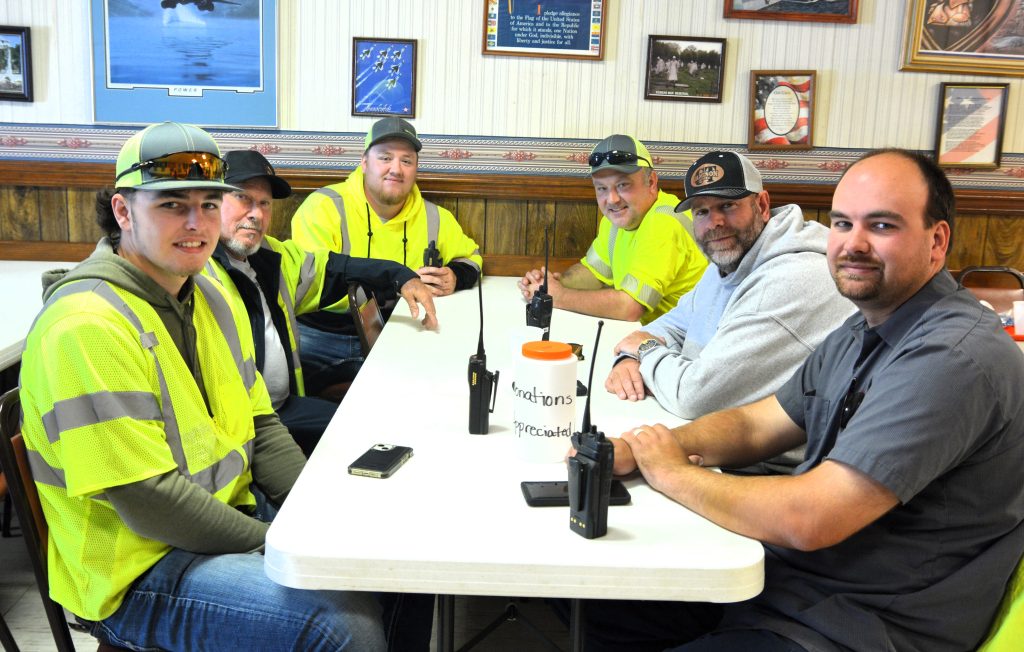 The day started off at the crack of dawn at the VFW with the Vinton Breakfast Lions All-You-
Can-Eat Pancake Breakfast fundraiser. The Lions were assisted by William Byrd High School
Leo Club members and their club advisor Lisa Stover. The Lions Club sponsors the Leo Club,
whose members have become very active in supporting community events.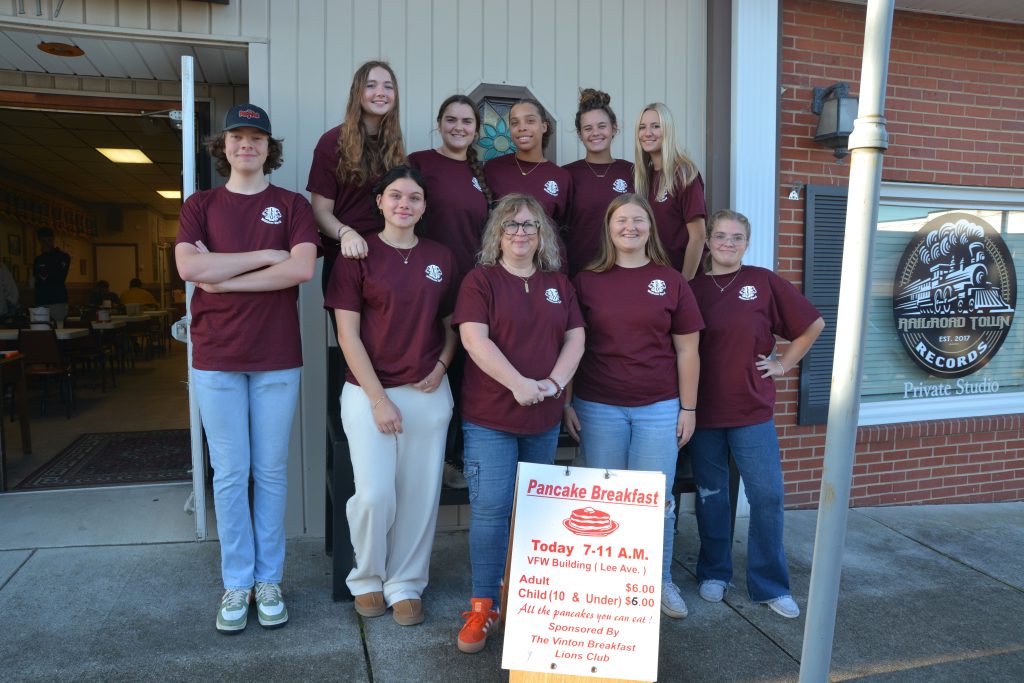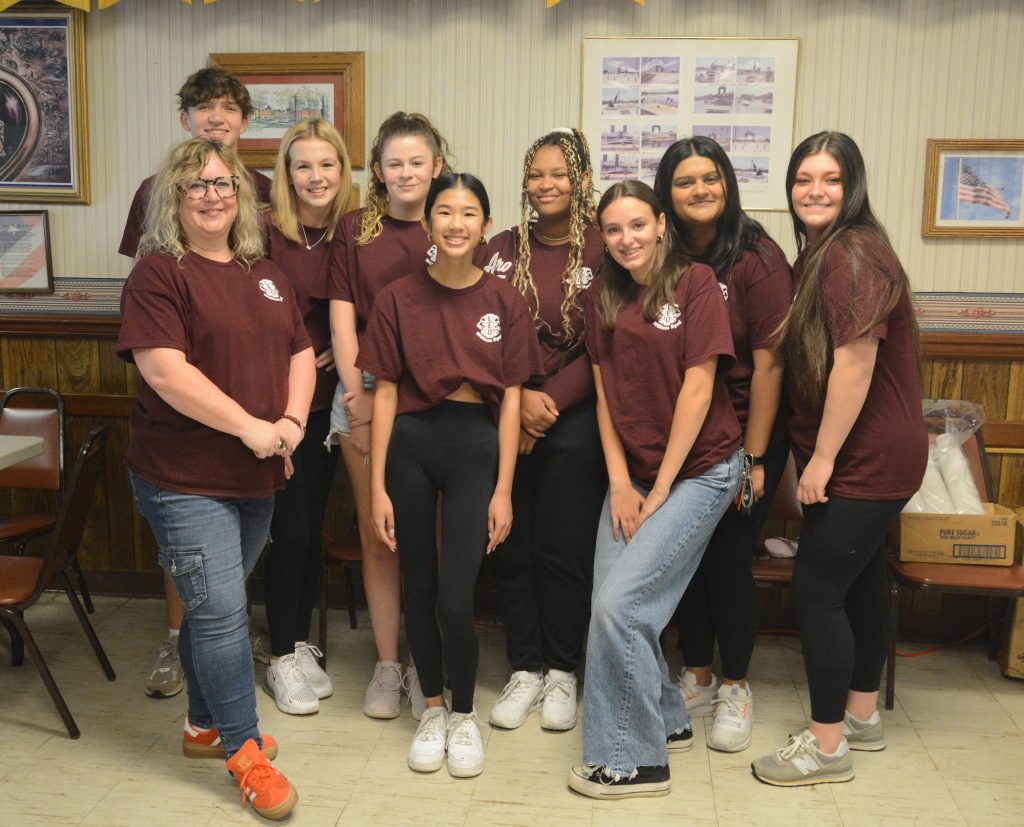 More than 100 craft and food vendors, plus businesses, organizations, and churches lined the
streets, under tents. Shoppers were snapping up apple butter and apple pie filling from Ann's
Apple Butter and/or loaves of banana nut, carrot, zucchini, cranberry orange, or other bread
delights from Nona's Friendship Bread. With any luck, your nose led you to the caramelized
onions on the hot dogs at Christ's Fellowship Church.
Republican Party candidates turned out in full force campaigning for next month's election –
Jason Peters, David Suetterlein, Michael Galliher, and Sheriff Eric Orange.
There were bouncy houses and a petting zoo for the children. Vinton Police Det. Sgt Bailey and
his family drew a crowd with their dog Rocco (a large 4-year-old Mastiff/Sheep Dog mix). The
Roanoke County Sheriff's Department was there as well.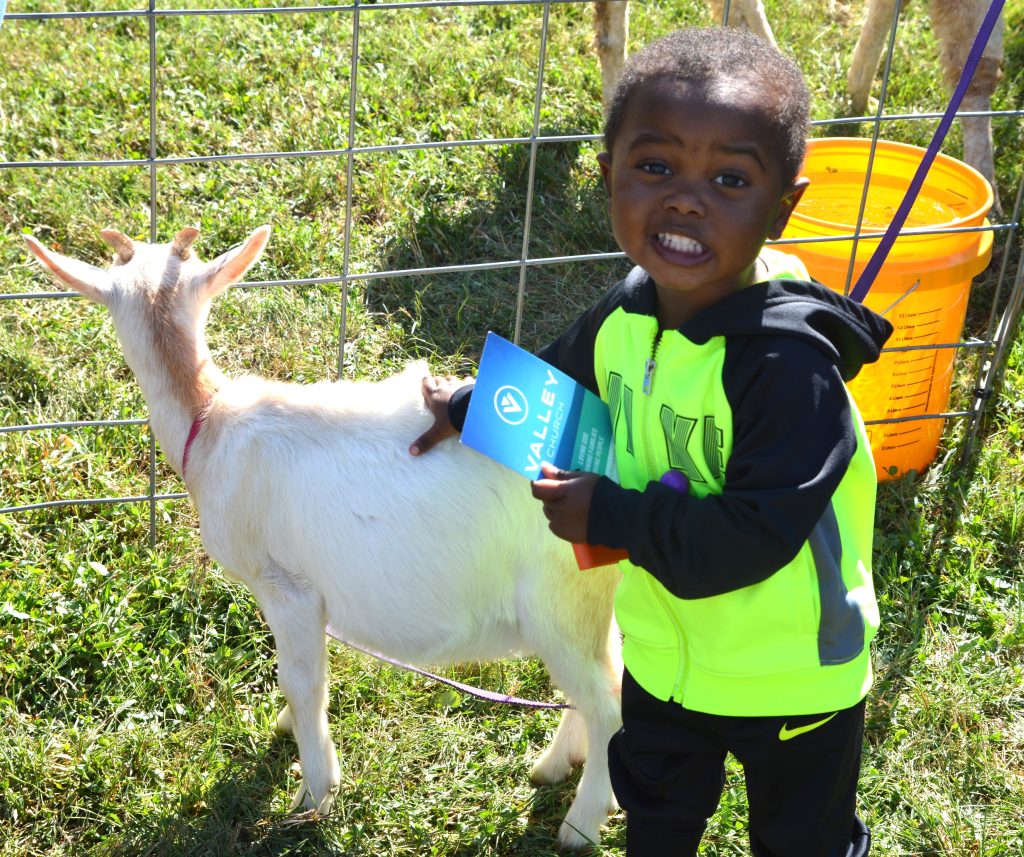 There was live entertainment on the Vinton Farmers' Market HomeTrust Stage, beginning with
the FAME All-Stars, then followed by street performer Christian "Yeah-Yeah" Thompson, Ninja
fire twirler.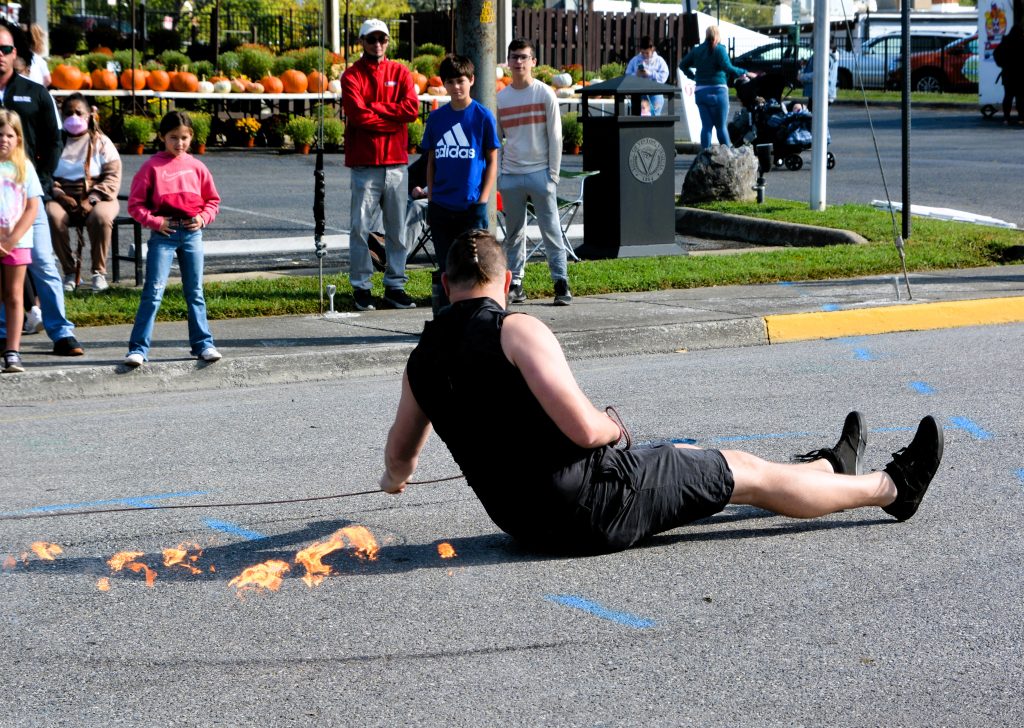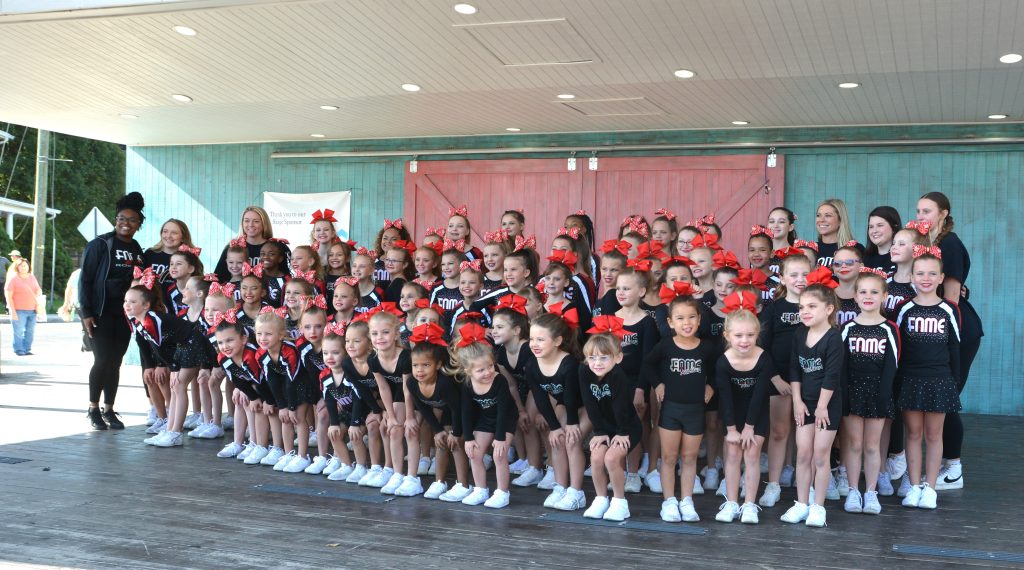 Mish Moves Dance featured some very talented and agile performers, including their Adaptive
Class, the "Butterflies."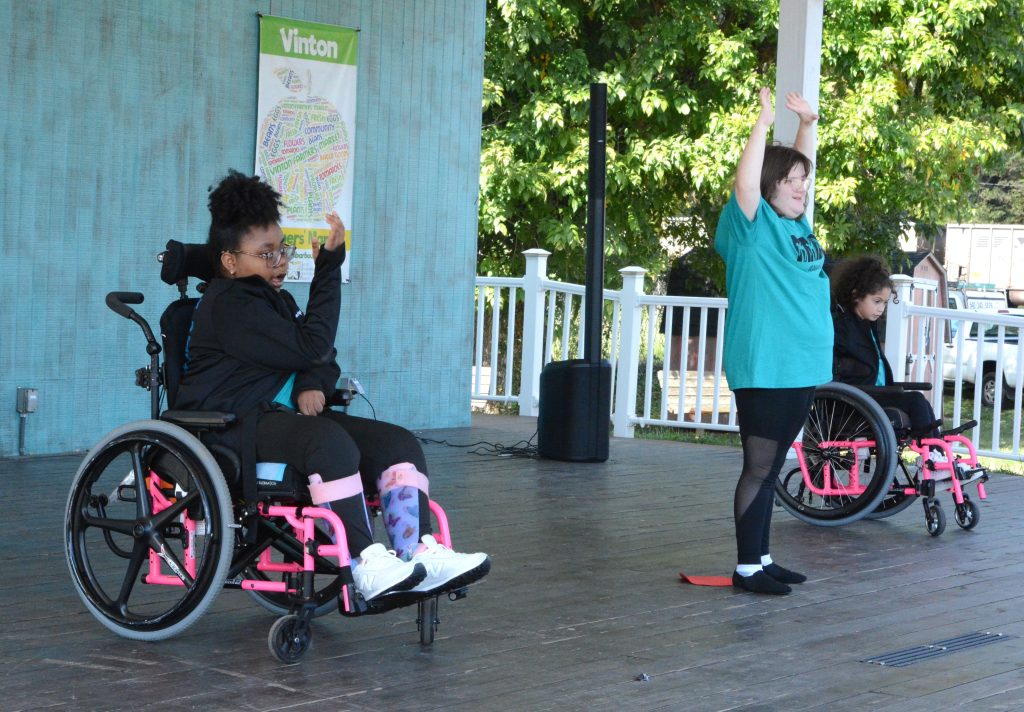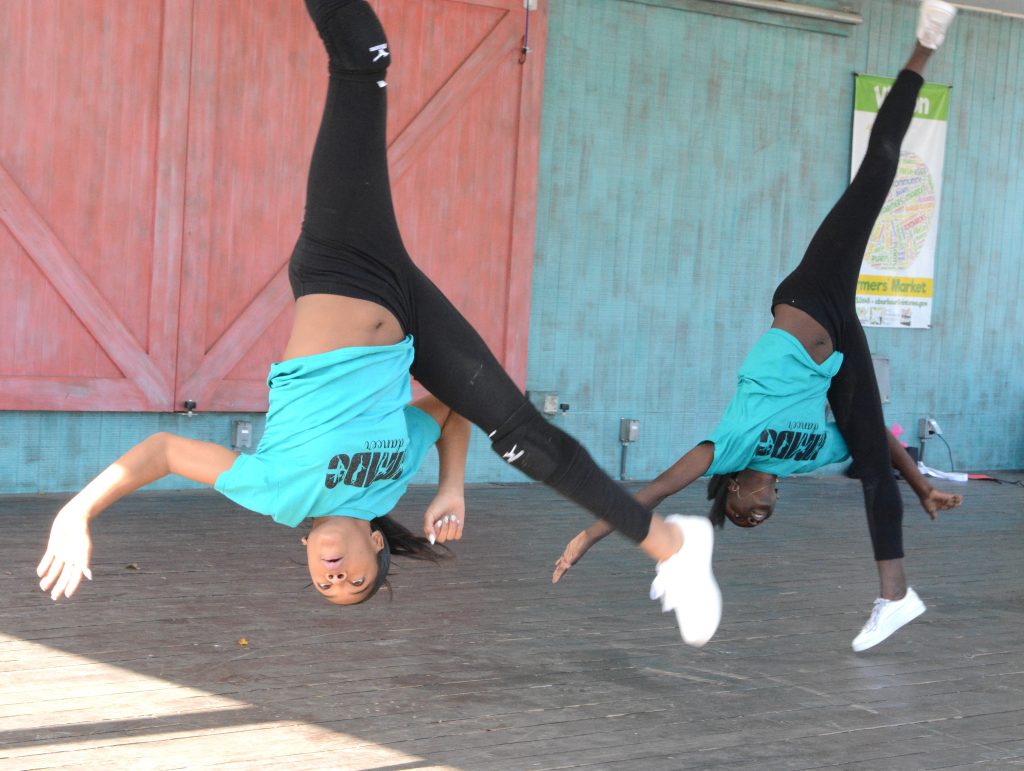 Floyd Ward performers danced on the mobile street stage, both soloists and groups.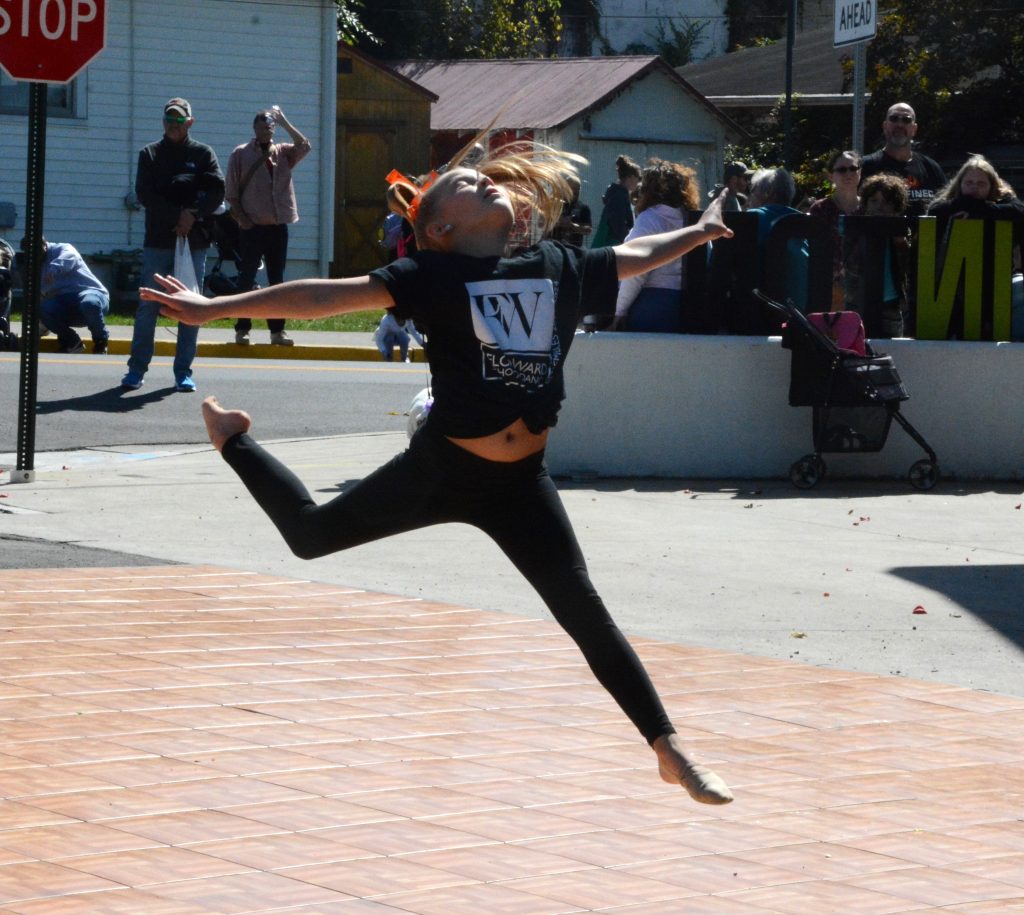 The grand finale of the afternoon was the annual Doggie Costume Contest, sponsored by the
Pawsh Salon for Dogs, which is located on Lee Avenue in downtown Vinton. Their owners and
groomers were the judges, and in the end, declared everyone a winner – Luna, Marley, Gracie,
Charlie, and Bramble.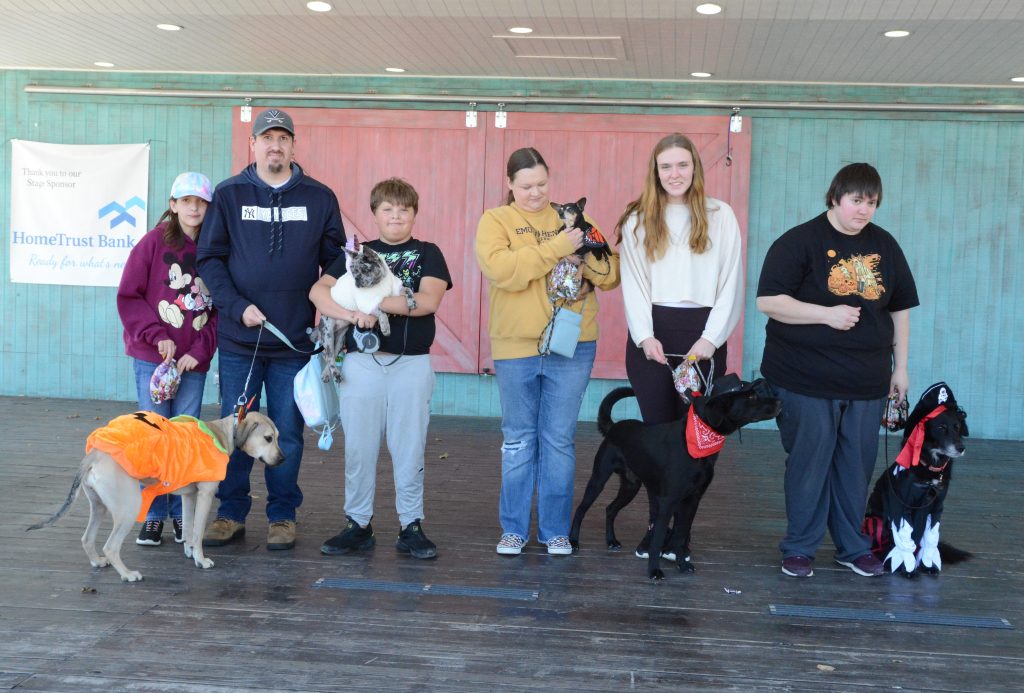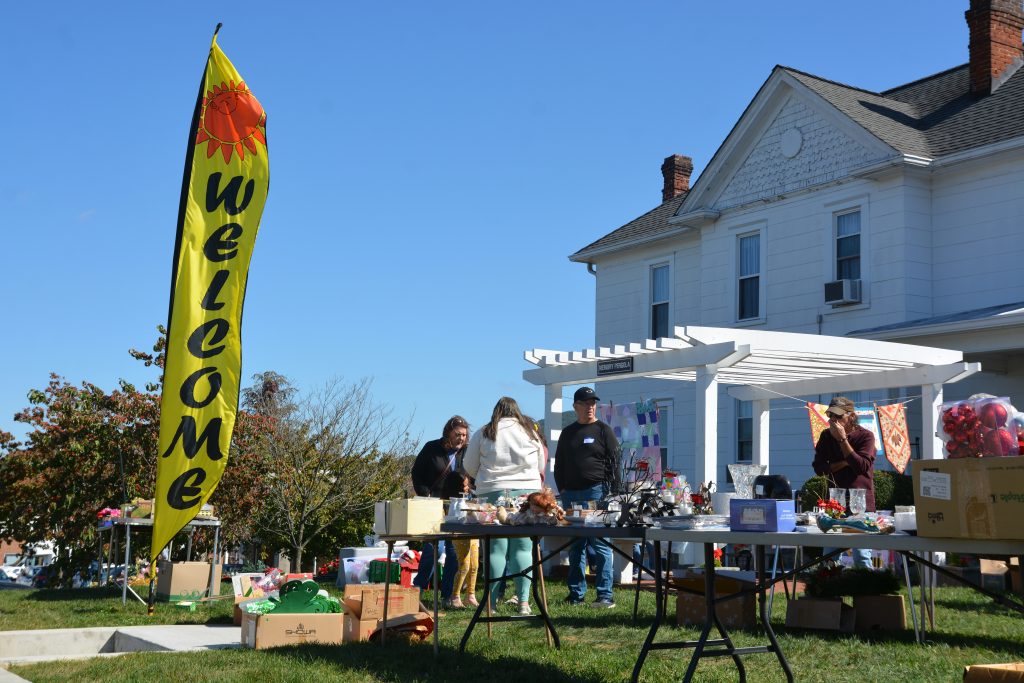 Fall Festival festivities continued into the night with the final Mingle at the Market concert of the
season, with bands Gypsy Nix and Shattered Glass.
"This event has grown so much over the last two years, it makes waking up at 4:45 a.m. worth
it," said Chamber President Jason Boothe. "I heard so many positive comments about the festival
from local business owners about how well they do in sales on this day; one business extends
their hours because they do so well. That's why we do what we do! I am proud to be a small part
of Vinton – I love my hometown!"