By Sports Editor Brian Hoffman
The Virginia High School League Class 1, 2 and 3 cross country meets will be held at Green Hill
Park in west Roanoke County Saturday and William Byrd will have two girls in the Class 3 meet. Claire
Glover and Heidi Wienke both qualified for the state meet with their times in the Region 3D meet in
Bristol last week.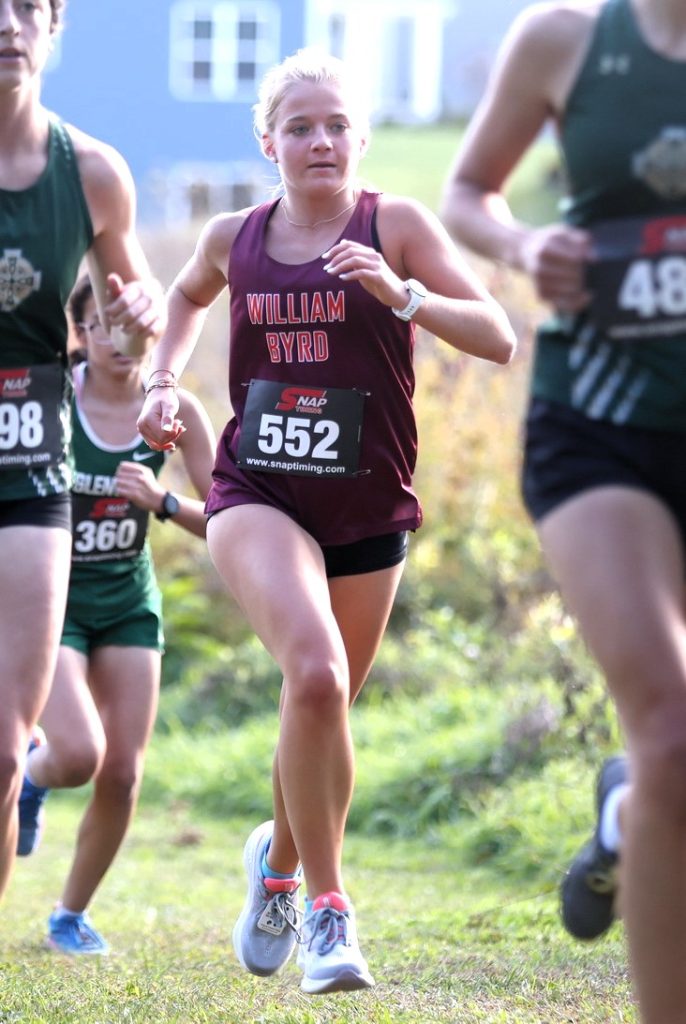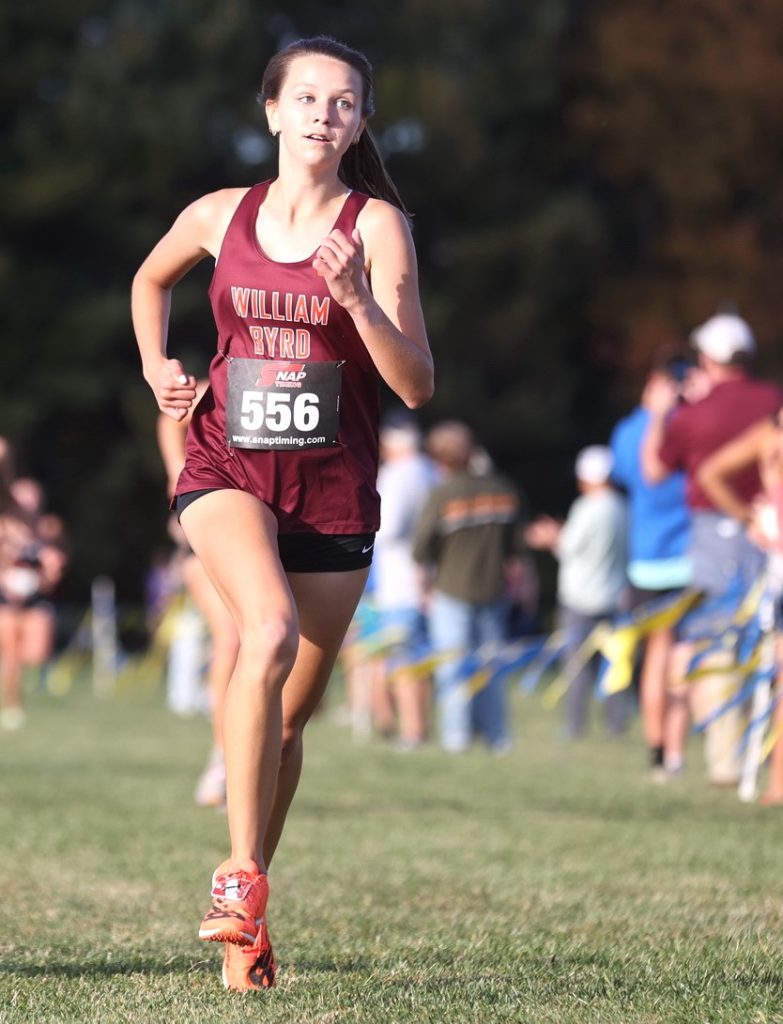 The Region 3D meet was held at the three mile Sugar Hollow Park course on November 1. Host
Abingdon swept the girls' and boys' team titles while William Byrd's girls were fourth and the boys
were eighth.
"The course was three miles rather than the usual 5k that we race," said Byrd coach Kayland
Bond. " Overall we had an outstanding day with many fast times. The team's hard training and
dedication has paid off and they were able to perform well when it mattered the most."
The top three teams in each race advanced to the state meet as a team, and Abingdon was joined
by runner-up Christiansburg and third place Cave Spring as state qualifiers in the girls' meet. Amanda
Ferrante of Abingdon was the individual winner in 18:43 as the Falcons took the top three places.
Glover and Wienke both qualified as individuals, as five runners advanced who were not on the
top three teams. Claire finished fifth overall with a time of 20:03 while Heidi was 13th in 21:21 and both
were named All-Region 3D. Also scoring for the Terriers were Lucy Whitenack in 24th , Grace
Woodcock in 29th place and Alexandra Bonilla in 41st . Elena Mullen was 43rd and Elizabeth Dixon was
46th among 65 girls in the race.
In the boys race Abingdon was joined by Cave Spring and Bassett as state qualifying teams.
Rives Boltwood of Abingdon was first among 88 boys with a time of 14:55.
Donald Mullins was Byrd's fastest boy across the line with a time of 17:01. That was good for
13 th place overall and All-Region recognition but just shy of making the state. Donald was seventh
among runners not on a qualifying team with the top five advancing.
Also scoring for Byrd were Reagan Lilley in 37th place, Reid Hanson in 38th , Colton Sotherden in
58th and Riley Slusher in 62nd . Drew Bartley was 69th and Cole Johnston was 73rd .
The two Byrd girls will run in the first of six state races at Green Hill Park this Saturday, with a
starting time of 10:30 am. The Class 3 boys will follow, then the Class 2 girls will race at 11:45 am with
the boys to follow. The two Class 1 races will conclude the event, beginning with the girls first at 1 pm.