The William Byrd football team is making believers among the Roanoke Valley high school
gridiron crowd. The Terriers improved to 2-0 on the season with a dominating 47-7 win over Hidden
Valley at Vinton's Patterson Stadium last Friday.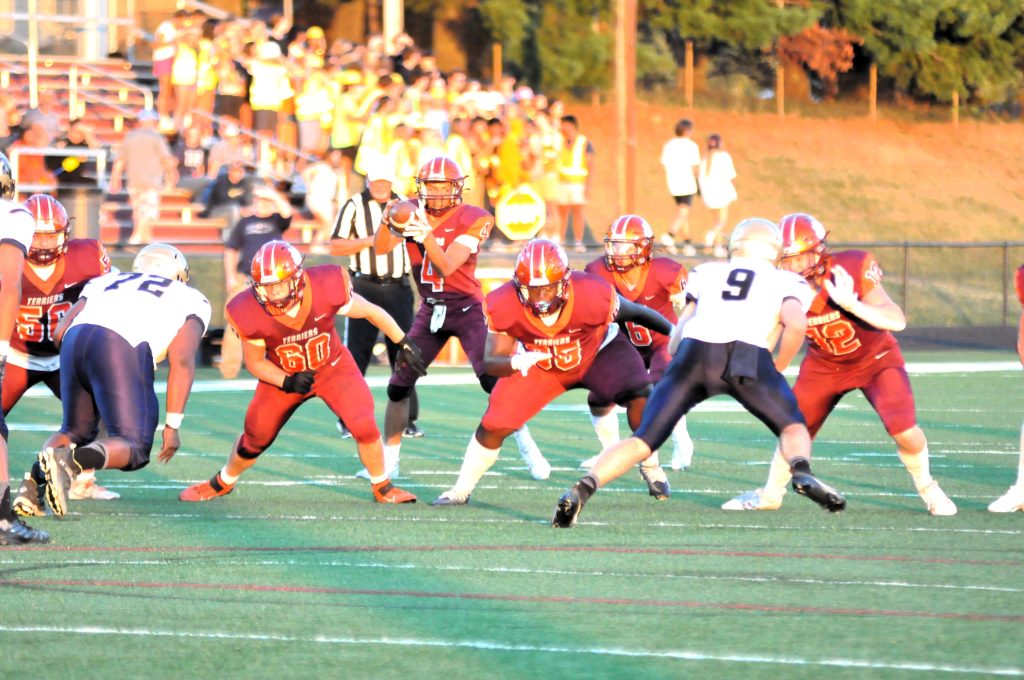 In two weeks Byrd has now outscored the opposition 119-7 while putting up big offensive
numbers and strong defense. This is the first season Byrd has opened with two wins since 2018.
"Our coaching staff is very happy with the improvements we are seeing on the field," said Byrd
coach Brad Lutz. "We're getting a lot of offensive production from our entire team. Ten different
players have scored points for us, and that creates a strong commitment and team environment in the
huddle and the locker room.
"Defensively, we are getting a lot of players on the field, which has led to a lot of quality depth
for our defense. Getting more players involved gives our team even more value, and that leads to the
confidence we need to play well as a team. Our coaches are really proud of the young men in our
football program."
Last Friday Byrd scored the first three touchdowns of the game to take an early lead. Brayden
Andrews and Israel Hairston both ran for five yard TDs in the first quarter as Byrd led 14-0 after 12
minutes. Then John Kiker bulled over from the two yard line to make it 21-0 with Bricen Lancaster's
extra point kick in the second period.
The Titans answered with their only touchdown on a nine yard pass play to cut the lead to 21-7
at the half. However, Byrd scored three times in the third quarter to put it away. Hairston ran one in
from the two, Maurice Burnette took an interception 21 yards to the house and Jamez Toler ran for a
score as Byrd led 42-7 after three quarters.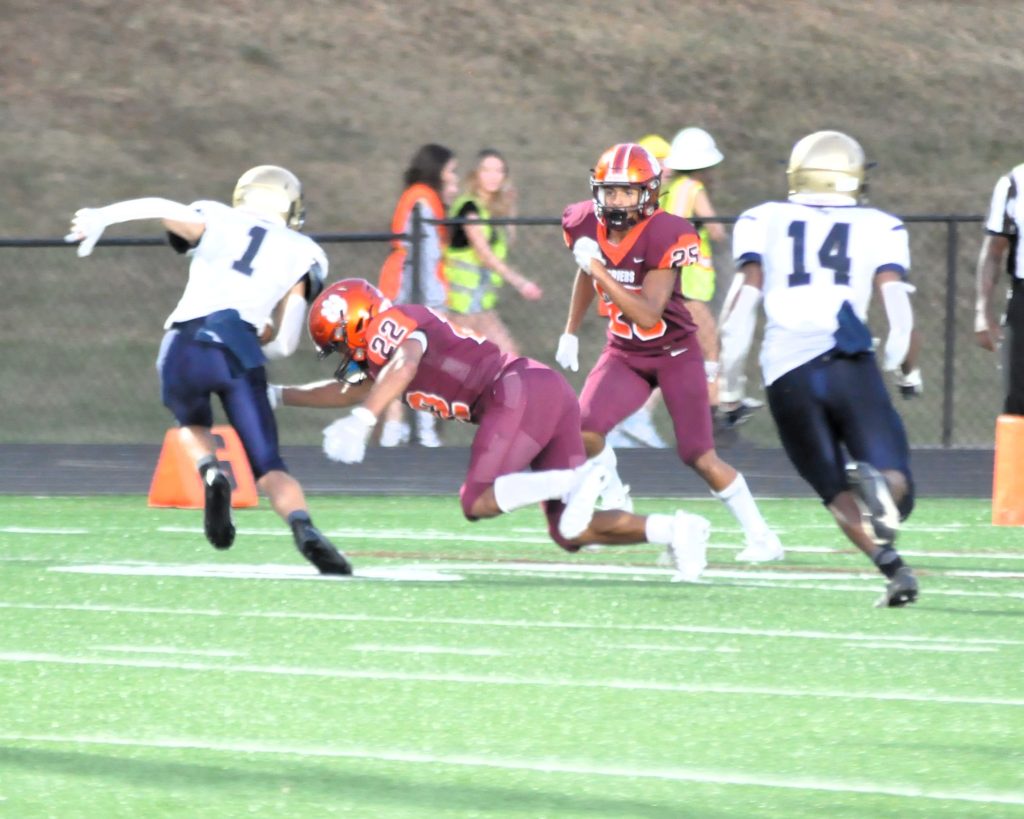 Byrd added a Lancaster 38 yard field goal and a safety on a Jahdai English tackle to finish out
the scoring in the fourth period. In addition to the field goal Lancaster is now perfect on 16 extra point
attempts.
Statistically, Hairston had a big night with seven carries for 78 yards and he added six pass
completions in 11 attempts for 48 more stripes. Andrews had 73 yards rushing on 14 carries, Lane
Shoemaker gained 11 on two attempts and Kiker and Toler both scored on their only carries. Cooper
Minnix led the receivers with three catches for 31 yards.
On defense Hairston was equally effective with four solo tackles and an interception that he
returned 30 yards. In addition to his "pick six" Burnette had three solos, a sack and four quarterback
pressures. Ethan Haston and English had three solo tackles each while Jonathan Rosser and English had
two each. Rosser also had a sack, a tackle for a loss and two pass breakups.
"Our players take a lot of pride in our defense," said Lutz. "We are fortunate to have an older
group this year, and they are playing with a lot of confidence. We still have a lot of work to do on
defense, but our players are tackling well and playing well together.
This week the defense will have their work cut out for them as the Terriers travel to
Christiansburg for their first road game of the season. The Blue Demons have been equally impressive
in their first two games, winning 42-0 over Floyd in their opener and 45-7 at Abingdon last week.
Christiansburg was the Region 3D champion under coach Alex Wilkens last year, running up a 10-4
record that included a 41-0 win over Byrd in Vinton.
"They are a big, fast, strong and talented football team," said Lutz. "A lot of the starters on their
team had significant roles on their regional championship team last year."
The Byrd jayvees also won last week, 54-0, and they'll be at home tonight to host Christiansburg
at 6 pm on Highfill Field. Tomorrow the varsity is hoping to take what has been a big home advantage
along with them.
"Our home crowd has been a huge advantage for us the last two weeks," said Lutz. "I look
forward to seeing our fans and the Dog Pound make the trip to Christiansburg on Friday."