By Debbie Adams
Anticipation is building as the new Pollard 107 South restaurant is making visible progress toward a summer opening.
The restaurant is located at the corner of South Pollard and Gus Nicks Boulevard in the former Star City Playhouse building. Jonathan Pate is the owner. He is also an owner at Cast Plates and Pints in the Cave Spring area as well as at local Awful Arthur restaurants throughout the valley.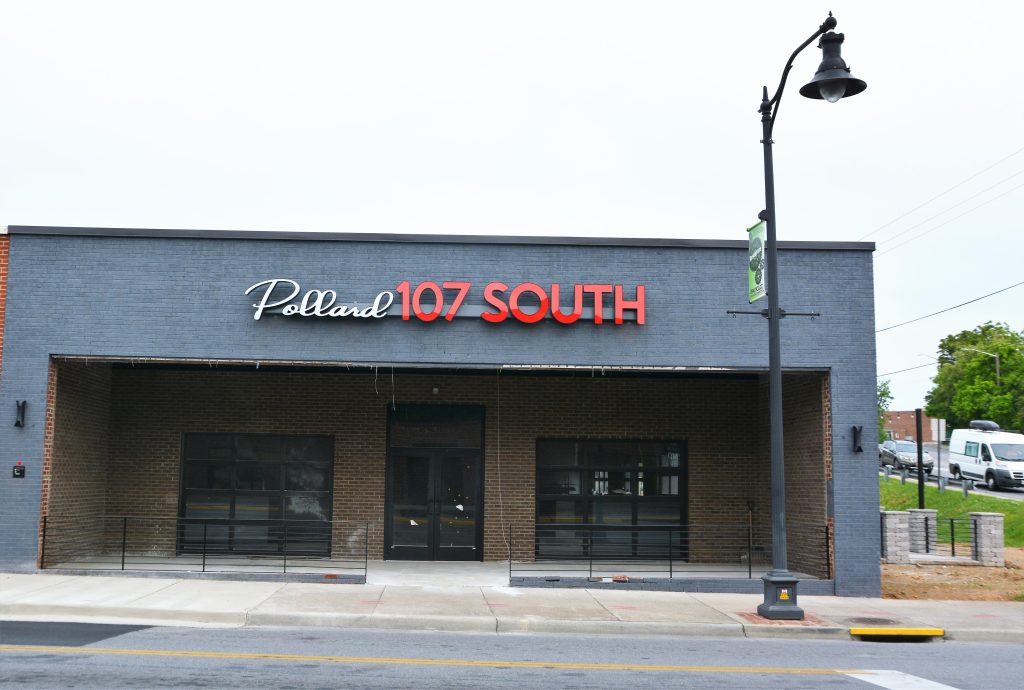 The building was previously owned by attorney Bruce Mayer. Over the years, it has been home to the Gus Nicks Furniture Store, Sam's Variety Store, and an antique mall, before Star City Playhouse opened there in 2017. But this will be the first restaurant on this site at one of the gateways into Vinton.
The building was completely gutted during preconstruction, but has now taken shape with two separate dining areas, one with a steel bar and high-topped tables, plus an outdoor patio (with firepit and wrought iron railing) and a few tables planned at the entrance on Pollard Street. Patrons will also be able to enter through the back of the restaurant, as they do for Twin Creeks Brewing Company next door.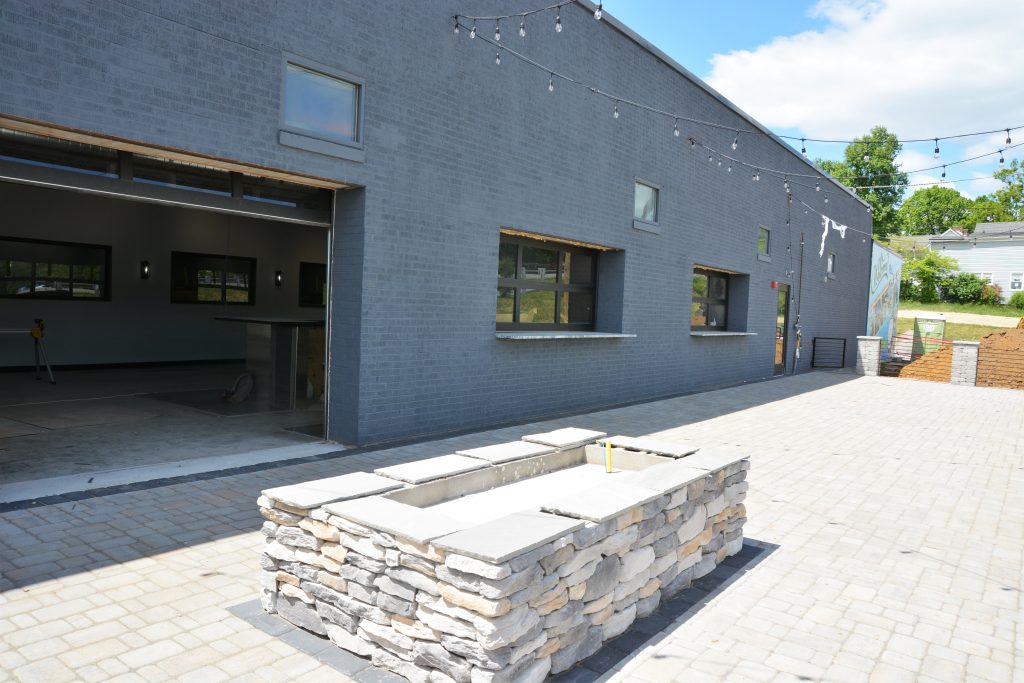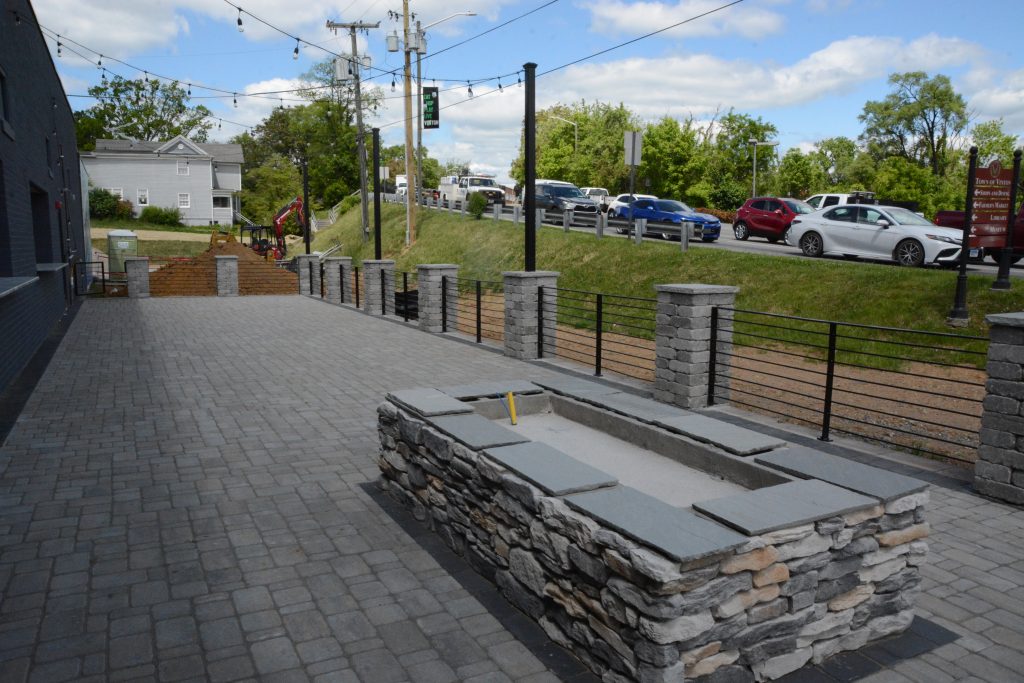 The interior has that "industrial feel" and "open air atmosphere" Pate was aiming for, along with some unique lighting, a striking color scheme, and glass garage doors leading outside to the patio. Some of the garage doors will roll up halfway to allow food and beverages to be served to the outdoor diners.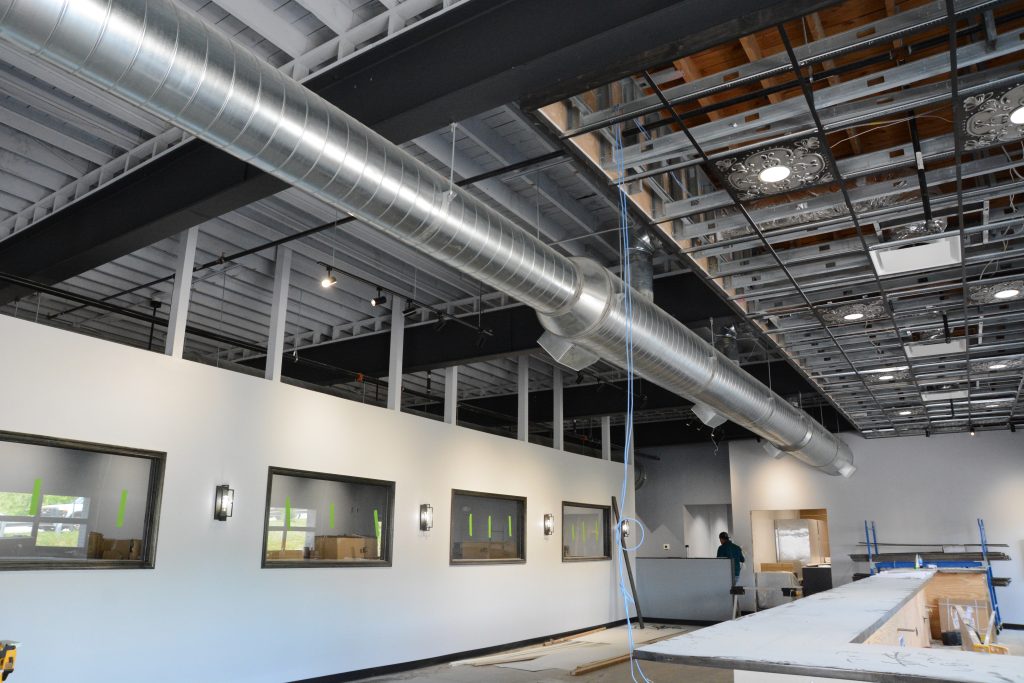 The restaurant occupies about 2,000 sq. ft. inside; 1,400 sq. ft. on the larger patio, and another 1,000 sq. ft. on the front patio.
Pate plans to add some unique artwork/murals carrying out the industrial, "blue collar" feel, emphasizing man-made achievements such as the Empire State Building and the Golden Gate Bridge.
Although the restaurant fronts right on Pollard Street, parking should not be an issue. There is parking at the nearby Vinton Farmer's Market, behind the Post Office, and construction is soon to begin at the former McClung Lumber site behind the Farmers' Market stage. There is parking on the downtown streets and at Vinton Baptist.
Pate has allowed the Town of Vinton to install a wall wrap mural (designed by Sun Solutions) on an exterior side wall welcoming one and all to Vinton.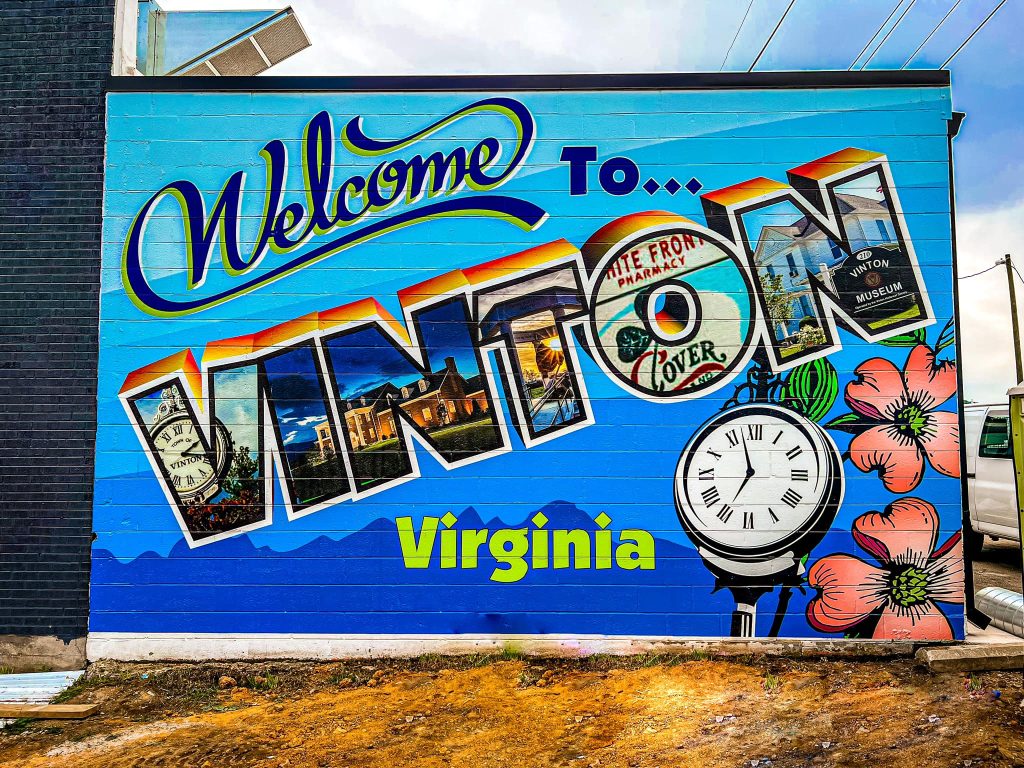 As for the food, Pate is putting final touches on the menu, which he promises will include some steaks, so that Vintonites don't have to travel out of Vinton in search of that menu item.
He has already been interviewing for managers. He estimates Pollard 107 South will have about 20 full-time employees with 30-35 total employees. The restaurant will be open seven days a week from 11 a.m. to midnight and serve lunch and dinner. It will seat about 250.
Pate says he chose Vinton as the site of his new venture because he loves "working with towns like Vinton who are clearly pro-business and eager to bring new retail, restaurants, and businesses to the area and truly make you feel appreciated." He says working with Town Manager Pete Peters and Community Programs Director Chasity Barbour has been "awesome."