Leeann Williamson has received the "Outstanding Graduate Student Leader of the Year Award"
at Shenandoah University, where she is a student in the School of Pharmacy. Shenandoah
University is located in Winchester.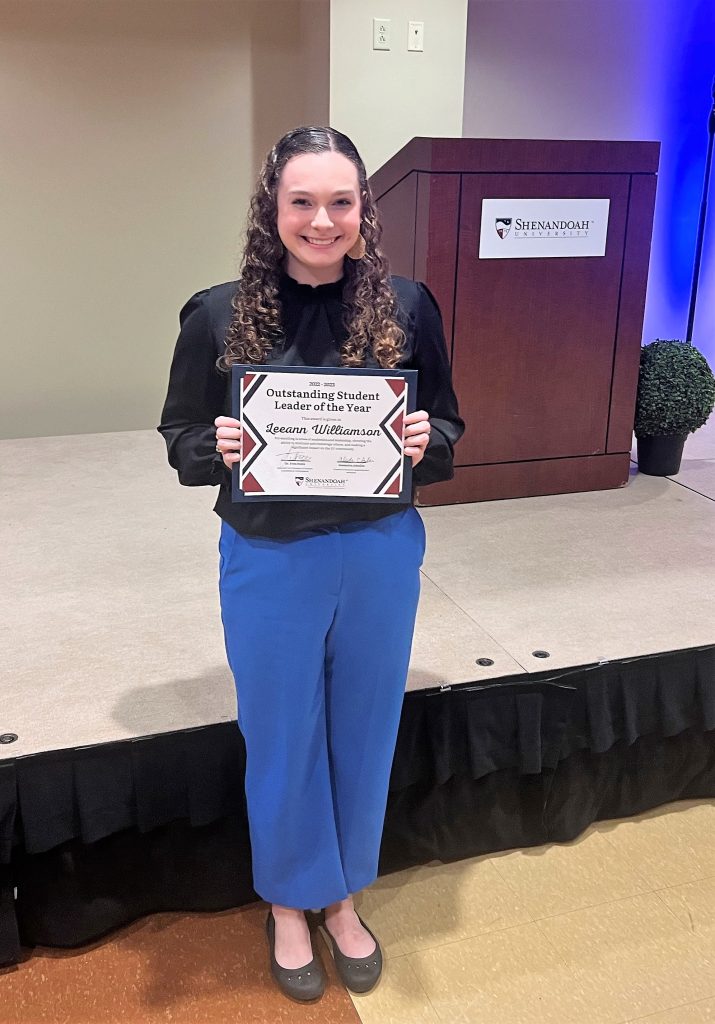 "I am very passionate about advocating for the profession of pharmacy so that we are able to practice at the top of our licenses," Williamson said.
She is obtaining her Master of Pharmacogenomics and Personalized Medicine. After obtaining
her Doctorate of Pharmacy, she hopes to go to residency in an institutional setting.
Williamson graduated from William Byrd High School in the Class of 2017.
She earned her Bachelor's degree in Chemistry at Shenandoah in May 2020 and her Master's in
Business Administration there in May 2022.