By Debbie Adams
The Lancerlot Sports Complex and C & E Performance joined forces on May 20 to introduce the
first ever "Push/Pull by the Pool" competition at the Lancerlot—and as advertised—outdoors by
the pool, thanks to some nice weather.
The inaugural competition was such a success that plans are for Push/Pull by the Pool to become
an annual event.
The event included both deadlift and bench competitions. Proceeds from the competition will go
to the Boulder Crest Foundation, a non-profit organization dedicated to improving the physical,
economic, spiritual, and emotional well-being of veterans and first responders and their families.
There was also a raffle with proceeds going to the family of Danielle Holloman, a Lancerlot
employee who passed away in January.
Chris and Elizabeth Osborne are the co-owners of C & E Performance, based in Salem. He is a
physical therapist focused on injury intervention and rehabilitation, sports rehab, and
strengthening. One of his special interests is in working with individuals suffering from Post
Traumatic Stress Disorders (PTSD) and mitigating their issues.
Osborne reached out to Robin Hartman, the Lancerlot's Health and Fitness Manager about
his interest in bringing local gyms together for an event and the result was the
"Push/Pull by the Pool" competition.
The event also included DJ Marissa Hitchcock, sports and nutrition vendors (5 STAR
Nutrition, SSF, Complete Health, Buff Stuff, Hard Hands, Serious Steel) and more.
Prizes were awarded for the top overall male and female, along with a trophy for the top
overall team of three.
Claire Steger took first place in the female division, with second place going to Keesey
Presson, and third place to Jennifer Dixon.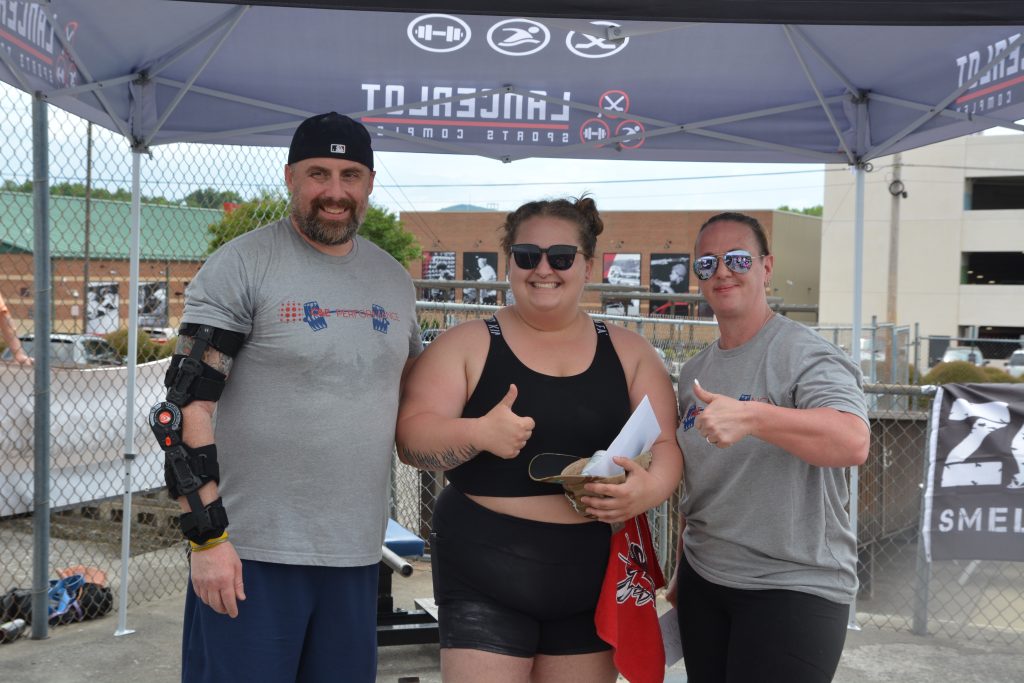 Trevor Vasser won first place in the male division (lifting 800 lbs.), with second place
going to Michael Bennett, and third to Tommy Henritze.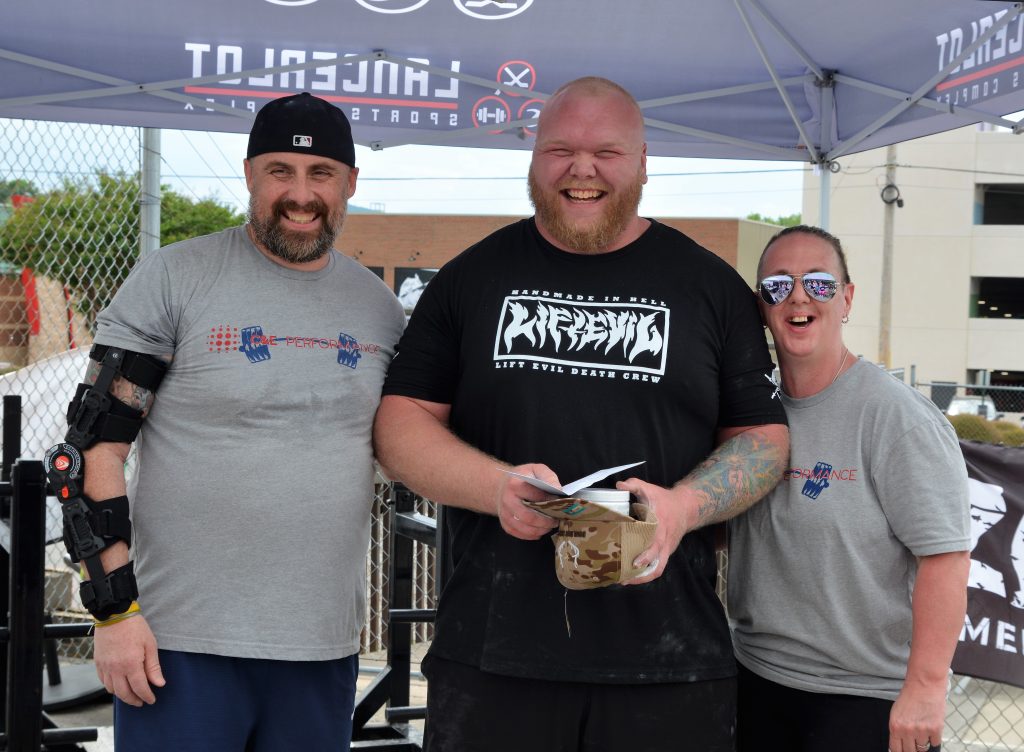 The trophy for the top overall team of three went to "Team Squat Rack Diaries," which
includes Vasser, Bennett, and Henritze.