As a culmination of their school year, Tracy Addison's 7th grade English classes at William Byrd Middle School prepared for and presented the Trial of SpongeBob SquarePants on May 17.
According to Addison, "SpongeBob was accused of murdering Mr. Krabs."
Using skills including evaluating context clues, inferencing, questioning techniques, persuasion, and the elements of formulating a thesis and conclusion, the classes chose their attorneys and witnesses, prepared their case, and welcomed guest judges to oversee the trial. Their trial also involved public speaking, improvisation, and even some skills in drama.
Students were all given the same crime scene evidence. They were instructed to research the evidence and use context clues, then decide which side they wanted to represent–the prosecution or the defense. That established their legal teams.
They chose attorneys and assembled their cases. They decided what witnesses would be included and they took volunteers to portray the witnesses. They had only 2 half-days and 1 full class day to organize and prepare.
"On May 17, our guest judges came, and each block independently held a trial," Addison said. "The judges were fabulous, and each offered great feedback to the students along with their verdict. In the end, out of three class blocks, SpongeBob was found innocent twice and then once was convicted. The students learned a lot about preparedness, public speaking, improvisation, and cooperation along the way."
Addison's first block guest judge was Bedford County Commonwealth Attorney Wes Nance. The second block judge was Assistant Principal Katie Hutchison, and third block judge was Ryan Hutchison, Head Football Coach and Tech Ed teacher.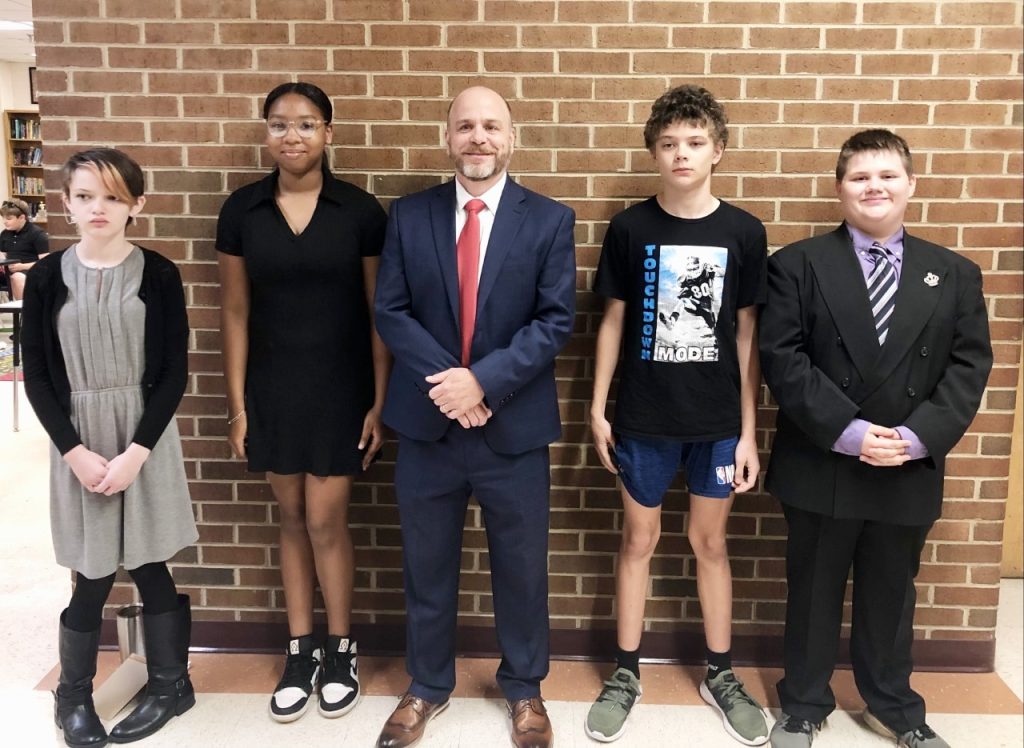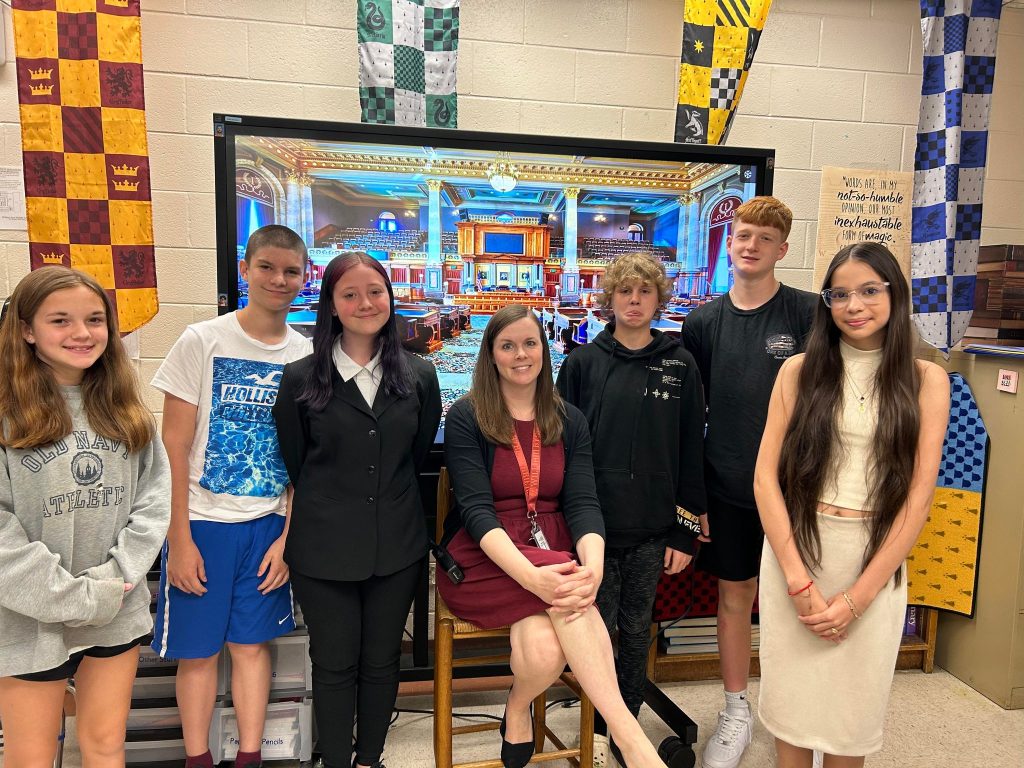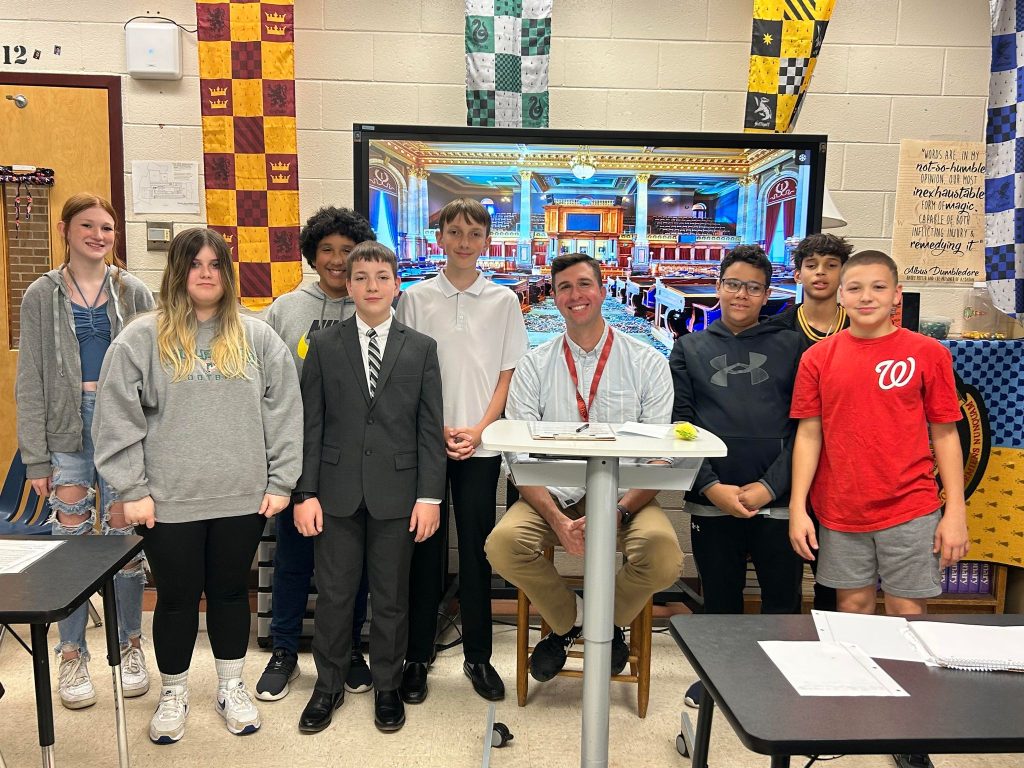 "To be supported by such outstanding adults was especially meaningful to the classes," Addison said. "The students did an incredible job summarizing the evidence and putting on an impressive trial."
"I've done this end-of-the-year project for three years, but it gets more elaborate each year," Addison noted. "I can't take credit for coming up with the lesson plan itself–just the implementation of it with my own spin."
"In the end, I explain to the students how the trial and the preparations all relate back to their skills in inferencing, context clues, citing sources, persuasion, and other language arts elements we have practiced throughout the year. After completing their testing for the year, it's a fun way to use their skills in a creative manner."
Mrs. Addison said, "I am so proud of all of my students and their ability to work hard and try something new. My hope is that the skills we have learned this year will translate into life lessons for years to come."
Submitted by William Byrd Middle School