By Debbie Adams
William Byrd High School senior Olaedo Anyanwu has been named Top Terrier at WBHS for
the 2023-2024 school year. The Top Terrier Award is a coveted award and a proud tradition at
WBHS, started by Principal Tammy Newcomb in the 2016-2017 school year in her first year as
principal.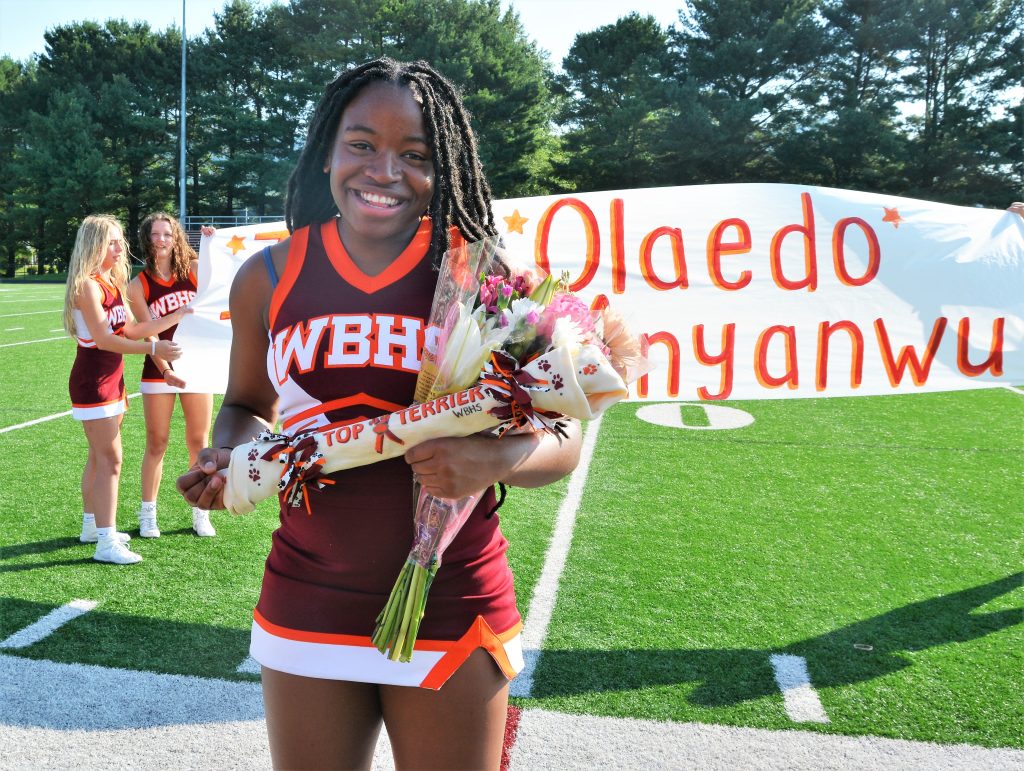 The Top Terrier is typically revealed at an assembly on the first day of school with all students
gathered for the announcement. This year the ceremony was held in Patterson Stadium on
August 9, the opening day of school.
"Students and faculty select one student who represents the qualities of a Terrier, a champion,"
said Newcomb. "The Terrier is a source of inspiration for all throughout the school year and it is
the highest single honor bestowed on a student at William Byrd High School."
"The Top Terrier was nominated by students, elected by the faculty, and awarded to the senior
who best exemplifies the qualities of integrity, loyalty, courage of character, and who serves as a
role model for everyone," Newcomb continued. "The student is academically strong and
involved in the school. This person should be one you immediately think about when you think
of school pride."
Five students were nominated by the Senior Class for the Top Terrier award. Those students
submitted a resume that was shared with the WBHS staff, who then voted to select the next Top
Terrier.
At the Top Terrier assembly, the Class of 2024 entered the stadium as a group, led by the senior
cheerleaders, and walked the track to be seated in the stands, as the traditional "Who Let the
Dogs Out" was played.
Newcomb asked all the students to link their arms across the stadium as a symbol of their unity.
She noted that the Class of 2024 will be the 100 th class graduating from William Byrd.
She introduced Dog Pound leaders for 2023-24, Kate Bryant and Brenin Witcher, who
encouraged the student body to get involved in school activities this year.
Next up was a spirited performance of "The Hum" by the entire student body, and then the
introduction of the Top Terrier and her proud family members. Olaedo is the daughter of
neurologists Dr. Benjamin Anyanwu and Dr. Chinekwu Anyanwu. Her sister Ozioma Anyanwu
joined them for the announcement.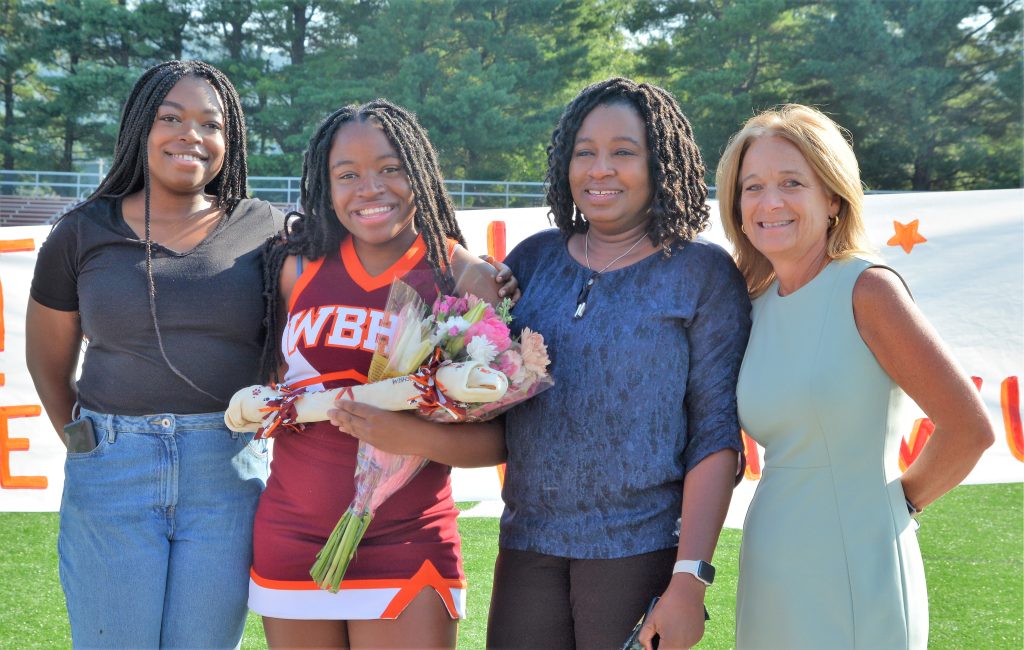 Olaedo is both a varsity sideline and competition cheerleader, serving as sideline captain this
year. She is an outstanding choir student who was named to All-Virginia Choir in 2023. She is a
member of the indoor and outdoor track teams, and participates in Speech and Debate, Student
Voice, and the Student Advisory Council.
Previous Top Terriers have included Stephen Olsen in 2016-2017, Abby Spotswood in 2017-
2018, Megan James in 2018-2019, Emily Nicely in 2019-2020, Dylan Hatfield in 2020-2021,
Chloe Harrilla in 2021-2022, and Justin Patrick in 2022-2023.