You needed a program to know the players but there were none to be had when the William Byrd baseball team opened the season at Walthall Park Tuesday. Still, the more things change the more they remain the same as Byrd took a 5-3 win over Carroll County.
The game was the debut of new baseball coach Jason Taylor, who is also the school athletic director. Taylor replaces Neil Zimmerman, who was recognized prior to the game, and when the first pitch opened the season it was hard to recognize many of the players after the team graduated 11 seniors in the spring.
"The loss of 11 seniors will be hard to replace and experience is at a minimum," said Taylor. "We have two meaningful at bats and four innings pitched returning at the varsity level."
Taylor has been through more challenging times. He was the first baseball coach when Hidden Valley High School opened and everything was new. In fact, the first Titan team played on a sandlot field while the high school field was being constructed.
"My first year coaching I had zero varsity experience, zero seniors and no field," he said. "So, I am looking forward to this challenge. The pieces are here to have a successful season and the coaching staff will work hard to put it together."
Things got off to a great start Tuesday with an opening night win. Senior Trenton Sayers got the start on the mound and pitched the first three innings, fanning eight and allowing just two hits. Senior lefty Hunter Sipe pitched the next three, shutting out the Cavaliers with four strikeouts, and senior Ross Divers pitched the seventh, giving up three unearned runs.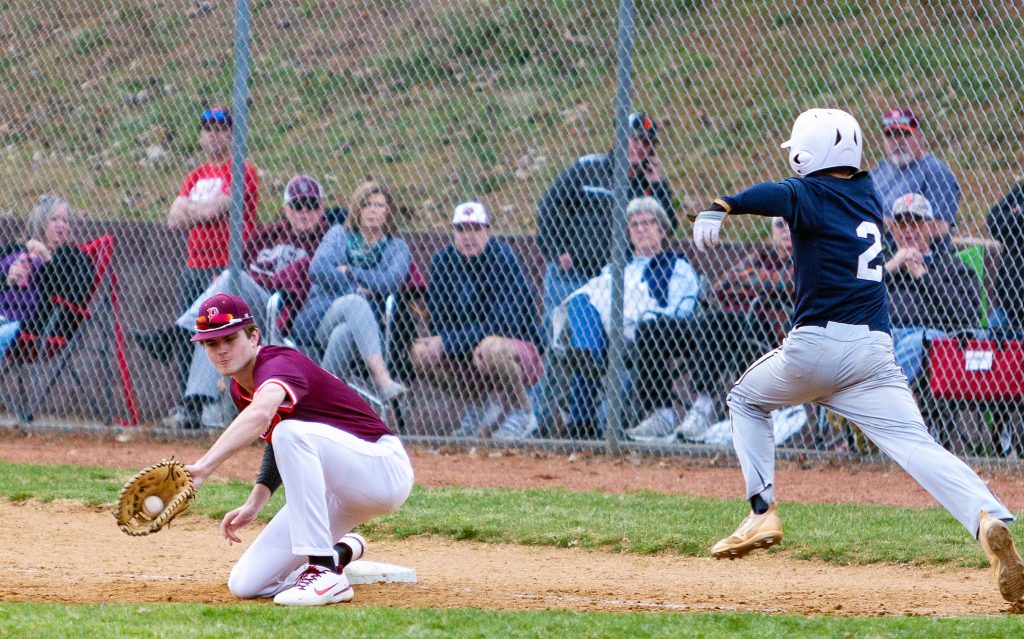 At the plate, junior James Purcell had three hits and two runs batted in to lead the Terriers. Junior Evan Mullen had two hits and an RBI and Ethan Hairston, Israel Hairston and Matthew Scavelli all had hits for Byrd.
"We have work to do and the players have done what we have asked so far," said Taylor. "Personally, I think it is most important to get a lot of at bats early in the year for a lot of players. That will be my philosophy for the first couple of weeks."
The Terriers will be back home Friday to host Cave Spring at 5 pm. Next Tuesday, March 22, they hit the road for the first time to play Bassett.
"The players are getting used to a little different coaching style," said Taylor. "I have high expectations for this group, as I've had for every team that I have ever coached.
"In the end it is just a baseball. It has 108 stitches and normally weighs five ounces. I am grateful and humbled to be coaching again. The game itself has been a big part of my life because of the people that I have crossed paths with. They make is special."