The William Byrd boys got off to a great start with a 5-1 win over Hidden Valley at Patterson Stadium Tuesday.
"It was great to get the season officially started," said coach Russell Dishman. "We had a solid week last week with the scrimmages and the boys have been doing well to adjust to new positions as we were making some moves and trying new things out. Even with all the experimentation last week, we are still trying a few things and seeing what works best for the group."
Daniel Britts got the Terriers on the scoreboard first with a solid shot from 25 yards out, but Hidden Valley was able to tie the game before intermission. The second half was all Byrd after some adjustments at intermission.
"At half time we discussed that we needed to stick with what suited our style as we got a bit stagnant in the attack," said Dishman. "The guys were just waiting for balls to be played i to runs as opposed to creating opportunities."
About five minutes into the second half Ian Sigmon had a shot from about 25 yards out that the hit the bottom of the crossbar and went in to get Byrd back on top. Landon Niday then scored nine minutes later after combining with Braden Crossan. Braden scored himself six minutes later after picking off a pass as Hidden Valley tried to build out. Finishing out the scoring was Elliott Gaines with about four minutes left as he was able to hammer the ball that had been played out after Krenar Siani had made a run into the box.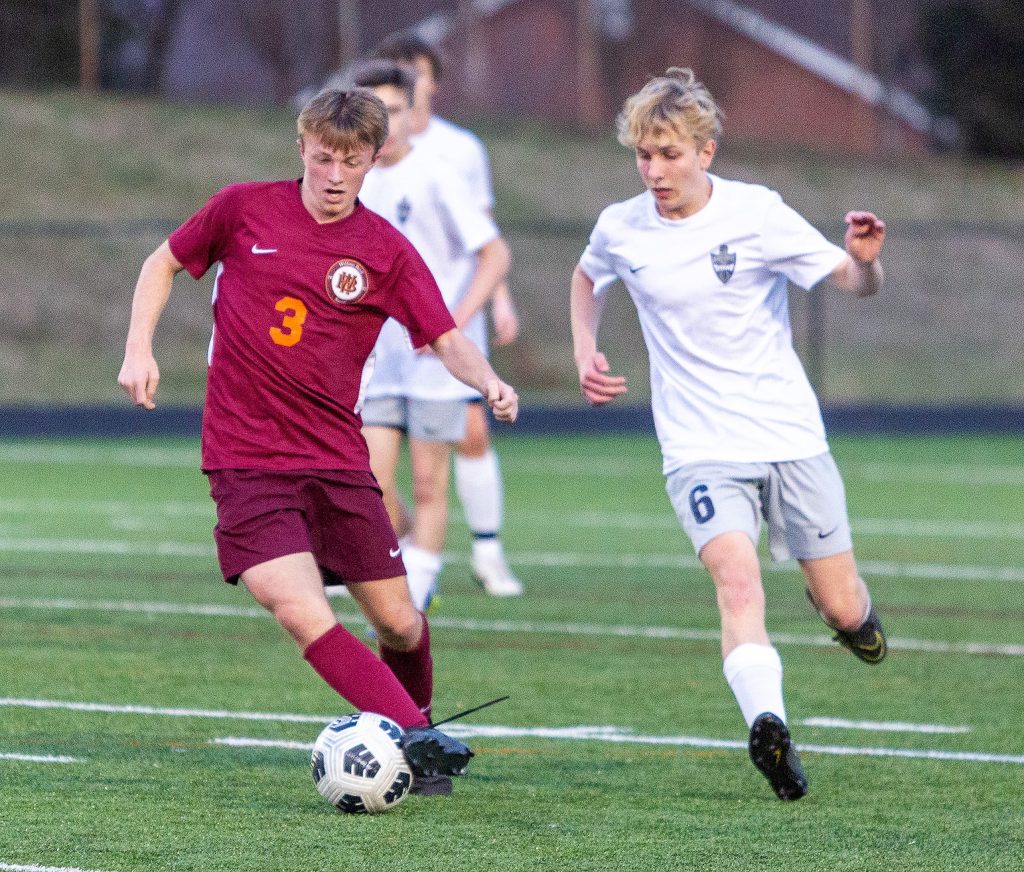 Bricen Lancaster had five saves in the goal for Byrd as the Terriers look to keep up the momentum Friday with a home game against Cave Spring.
"We have a solid core of returners as well as some new players who are making everyone better," said Dishman.  "We are still trying to figure out the right combinations for players and the best system to put them in, but they are pushing themselves and each other and I think that is good for the group and the program."