William Byrd senior Colin Murtaugh wrapped up an outstanding high school swimming career with a state championship effort in the Virginia High School League Class 3 meet last Friday. Murtaugh won the 50 Freestyle event at the SwimRVA facility in Richmond.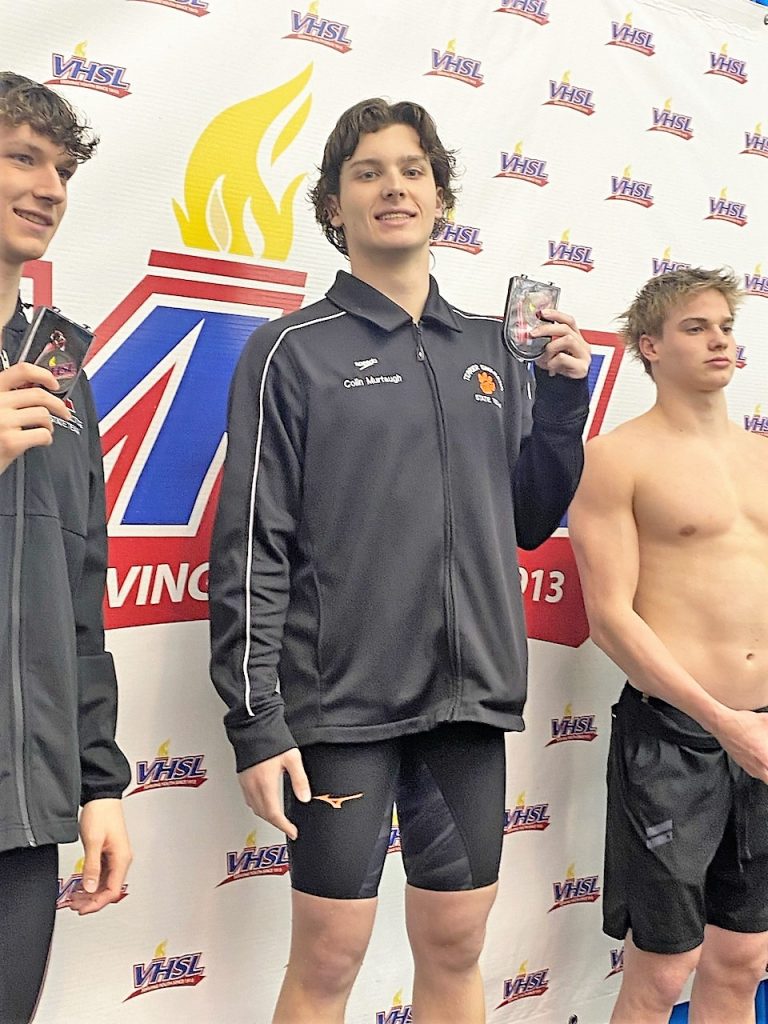 Murtaugh won the 50 Free with a time of 21.72. He also took a second in the 100 Buttefly with a time of 50.35, leading the Terriers to a 17th place finish among 31 schools competing in the Class 3 meet. Meridan High was the boys' team champion.
"Colin raced his heart out in that 50 free," said Byrd coach Krista Martin. "The race was so exciting and so close, you had to look at the scoreboard to see who won.  I was overjoyed to see that '1' next to Murtaugh!!
"Colin is such a hard worker and such a great leader for younger swimmers. I couldn't be happier to see him walk away with a title from his last high school state meet, it's so well deserved."
It was also announced at the state meet that Colin was named the Male Region 3D Swimmer of the Year. Ava Muzzy from Cave Spring was named the Female Swimmer of the Year from Region 3D.
Byrd had one other swimmer finish in the top 8 in the state, and it was also a Murtaugh. Freshman Lindsay Murtaugh made the podium with a third place finish in the 500 Freestyle and a fifth place finish in the 200 Free. Her 500 time was 5:05.06 and her 200 time was 1:54.99.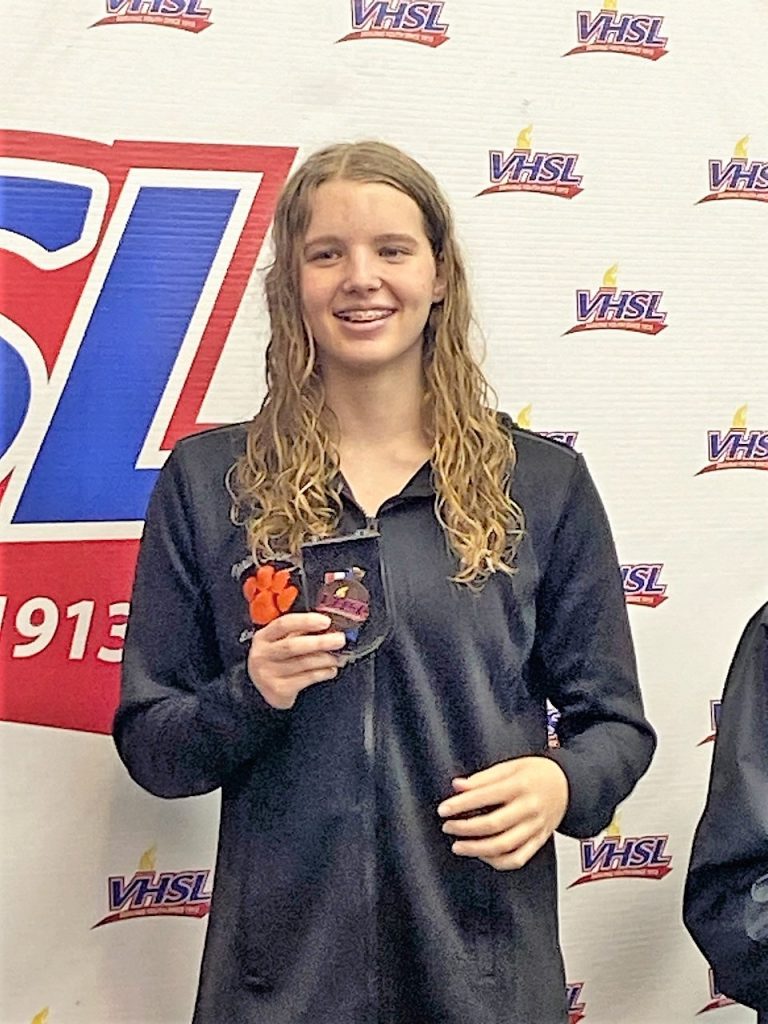 "Lindsay is fierce in the water," said Martin. "She is a competitive distance swimmer and it was so much fun to see her be so successful at her state debut. She really set the stage for these next three years."
Other Byrd swimmers at the meet included two relay teams. The Boys' 200 Free Relay finished 12th with Cole Kovacevic, Evan Copening, Michael Hoyos and Murtaugh. The 400 Free team of Bruno DeMelo, Blake Richardson, Jay Rozenboom and Kovacevic was 15th.
Individually, Hoyos was 14th in the state in the 200 Free, Copening was 14th in the 200 IM and Kovacevic was 15th in the 100 Backstroke while swimming a new personal record.
Byrd took nine swimmers to the state meet and eight made it back to the finals by finishing in the top 16 in the preliminaries.
"I am so proud of these swimmers," said Martin. "They ended our season with some personal records and great races, and we had a good time doing it!"