By Debbie Adams
The Roanoke Valley Chapter Daughters of the American Revolution which meets in Vinton
dressed up for the Roanoke Veterans Day parade on Nov. 11.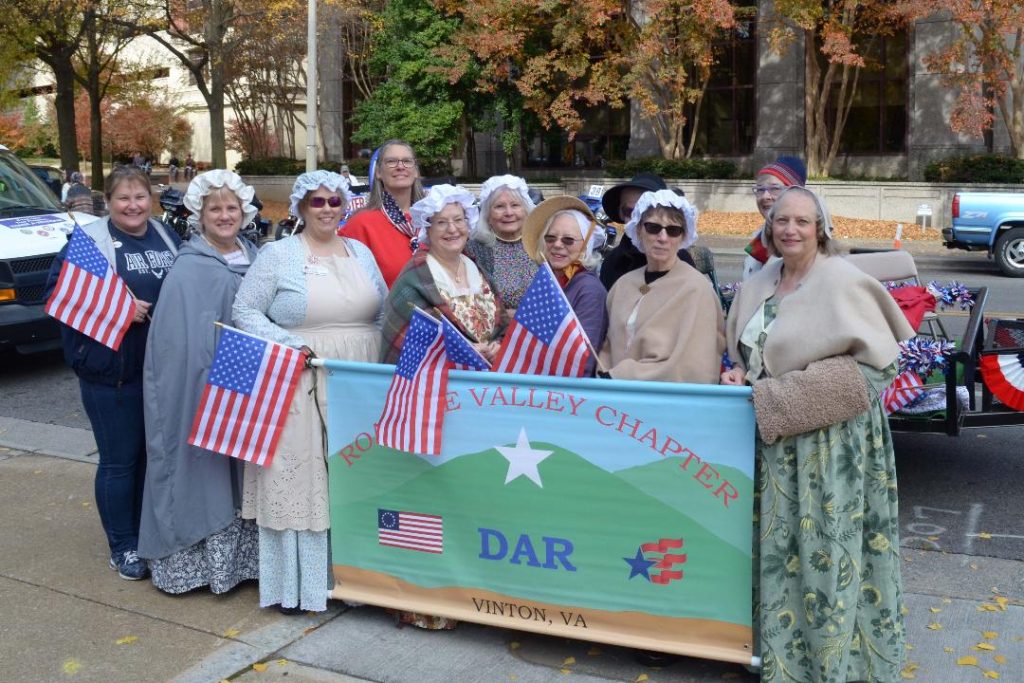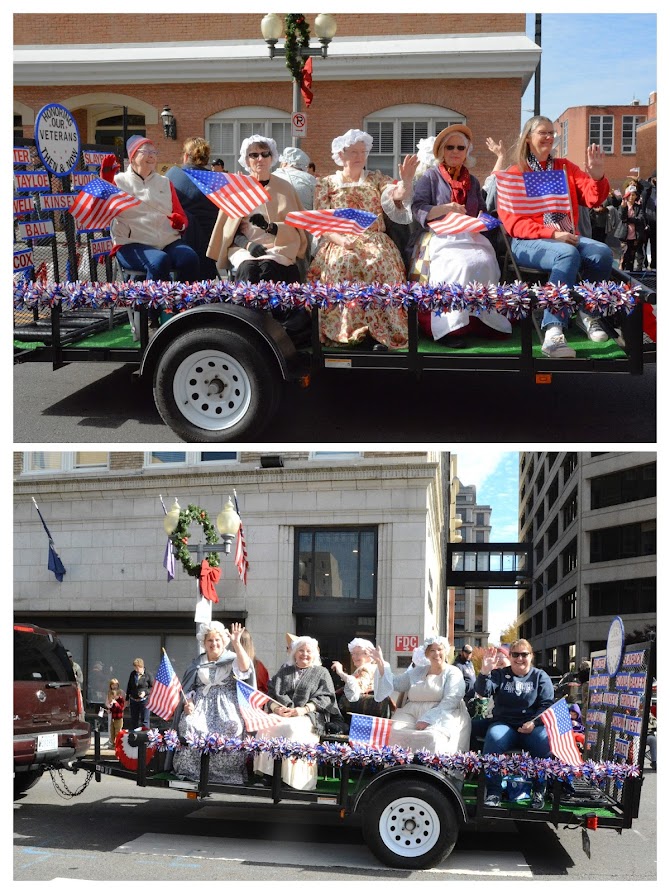 The organization usually cheers on marchers, floats, and other entries from their spot near the
Market Building in downtown Roanoke, but this year they decided to get more involved, create
their own float, and ride in the parade, dressed in Colonial-era garb.
Member Sheila Campbell facilitated the project and walked ahead of the float carrying their
DAR banner.
The local chapter places a great emphasis on community service projects involving veterans and
members of the military throughout the year, such as their annual fleece blanket-tying for
veterans, donations of clothing to the Veterans Care Center, and sending care packages to
deployed members of the Armed Services.
The chapter meets at Campbell Memorial Presbyterian Church in Vinton on the second
Saturdays of most months during the school year.