Two William Byrd girls competed in the state Class 3 cross country meet at Green Hill Park in
west Roanoke County last Saturday. Senior Claire Glover finished 29th and freshman Heidi Wienke was
75th among 103 girls in the race.
"The girls were outstanding on Saturday," said Byrd coach Kayland Bond, a former Terrier
runner herself in her first year as head coach.
Glover ended her cross country career with a new personal record of 19:58, just under 20
minutes for the 5,000 meter race. This was a minute and six seconds improvement from her previous PR
earlier this season.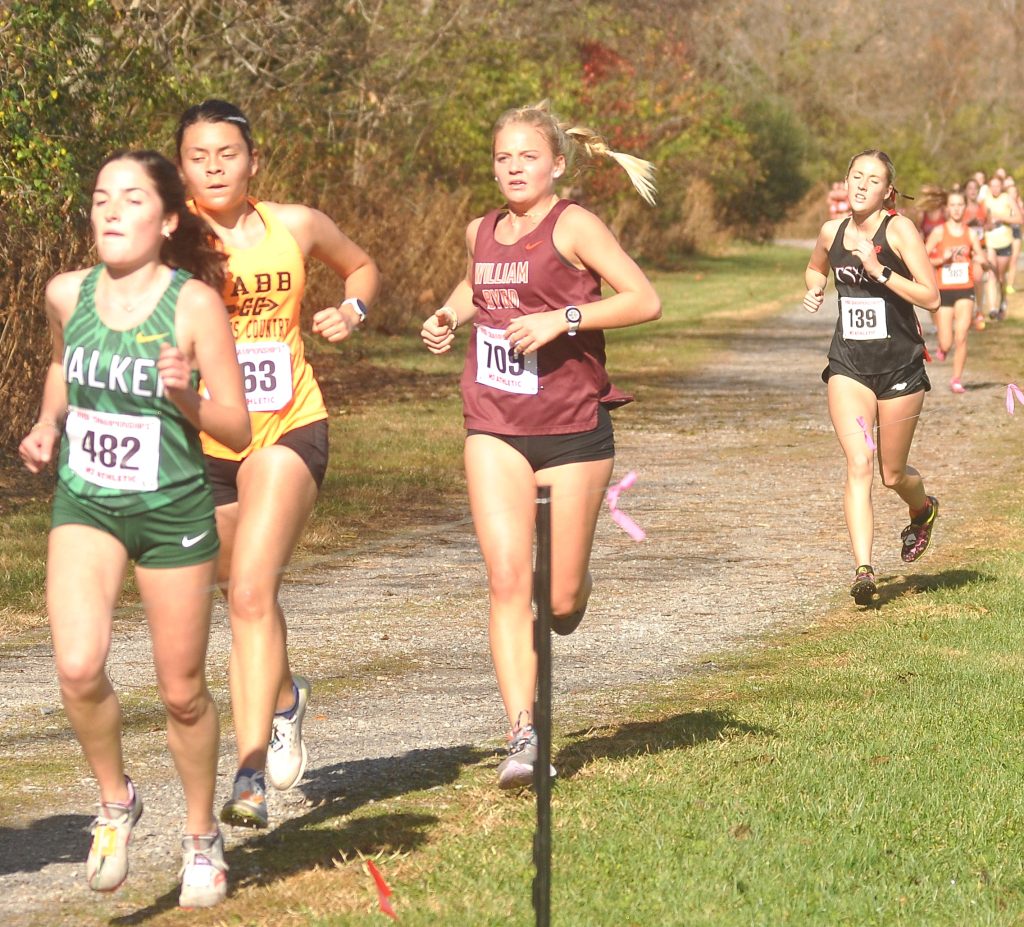 "Claire will move up in our all-time record book as the sixth fastest time in William Byrd High
School history," said Bond. "Claire has been a great leader for our team this season and she has been an
excellent example of how consistency and dedication pays off."
Wienke also set a new PR on Saturday with a time of 21:51, a minute and two seconds
improvement from her previous record.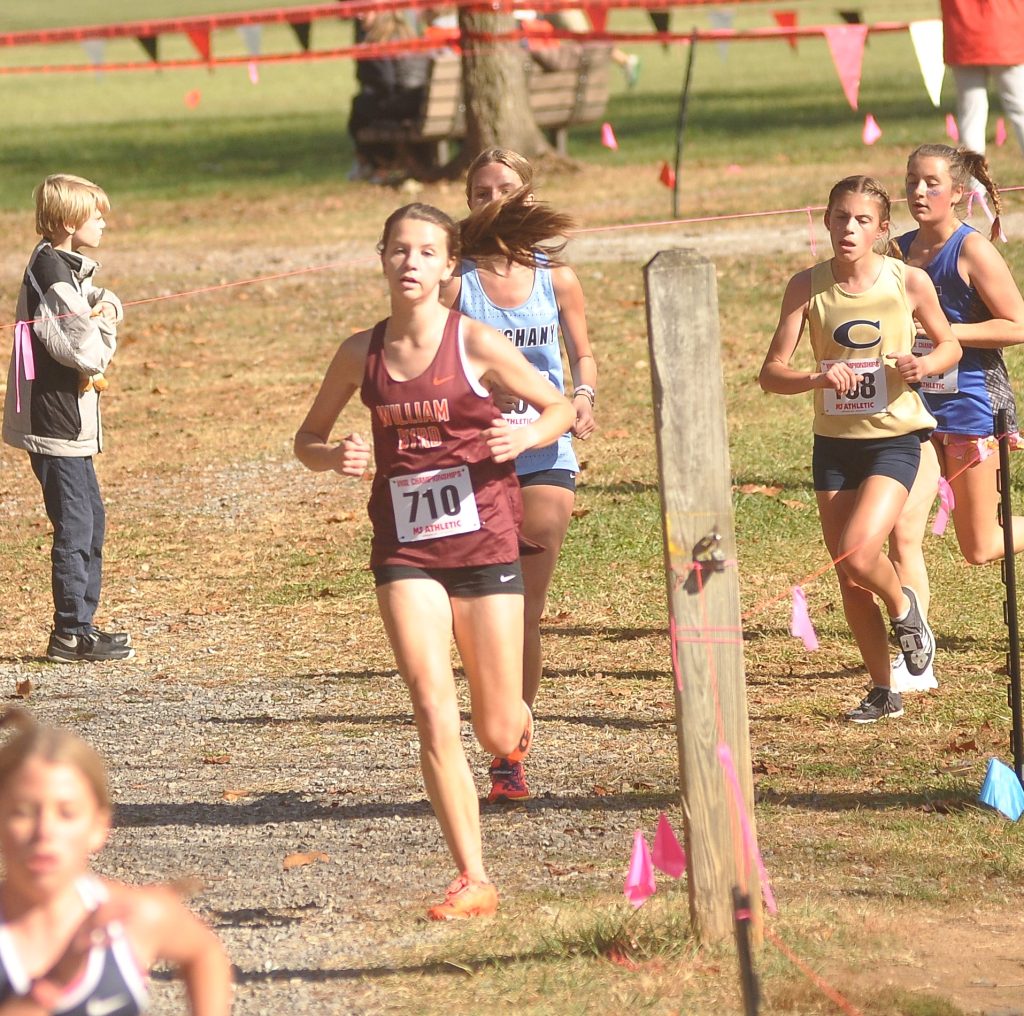 "It is such an accomplishment to qualify for the state meet as a freshman," said Bond. "I look
forward to seeing her continue to grow as an athlete and contribute to the success of the cross country
program at William Byrd."
Kiera Lowman of Alleghany won the race by 24 seconds with a time of 17:39. Western
Albemarle was the girls' Class 3 team champion and Maggie Walker won the boys' championship.
William Byrd did not have any runners qualify for the boys' state meet.
The Class 1 and 2 races were also held at Green Hill Park Saturday. The Galileo girls and Parry
McCluer boys won the Class 1 team championships while the Liberty girls and Lebanon boys prevailed
in Class 2.