By Debbie Adams
The Town of Vinton and the Vinton Messenger are saluting members of the Vinton First Aid Crew (VFAC). This week's featured volunteer is trainee Sierra Flowers, who is considering becoming an EMT. Flowers has been volunteering with the crew for less than a year. She became an official member in October 2022.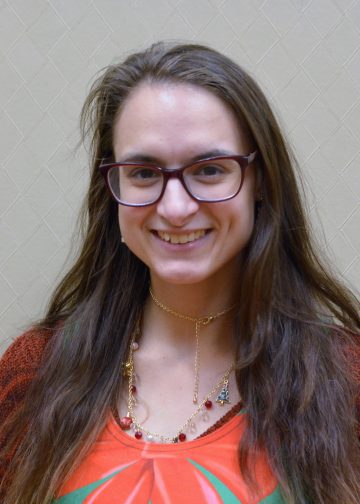 Flowers says she was motivated to join the crew by her fiancé, Brett Lovell, who has been in the EMS industry for 17+ years.
"He is the one who got me interested when he would talk about his experiences and then when I saw him in action, it made me proud," Flowers said. "I wanted to be able to talk to him about it and understand. Then I met all of the people who volunteer at the VFAC and they came to inspire me as well—Brandan, Lori, Nikki, Hailey, Kristen, Aaron, and Logan—to name a few."
Her day job is as an accounting assistant at Hasheminejad CPA in Roanoke. She also worked in many roles at Bed, Bath, and Beyond.
Flowers has a two-year-old son, Kodiak, and three dogs (Herod, Pascal, and Roskoe). Her parents are Lisa and Kenneth Flowers; she has three siblings—Lauren, Chris, and Matt.
As for her spare time, "When I am not working, I enjoy getting out and enjoying the weather with my son. When it's nice outside we go to the playground. I enjoy just playing with him and watching him explore and learn new things, and also playing outside with the dogs."
Flowers says she colors when she is stressed. She enjoys listening to music, sightseeing in new places with her "little family," scrolling through Marketplace on Facebook to see if there are any good deals, and shopping—"when and if I ever have the money." She has been told she is obsessed with the online games "Kings Match," Super Mario Brothers Racing, and Mario Games. She also watches all of the Chicago television series—Chicago Med, Chicago Fire, and Chicago P.D.
She recommends volunteering for the First Aid Crew because, "It helps get you out of your comfort zone; it's an opportunity to learn new skills; it gives you the chance to acquire new friendships and face challenges together; it helps you be prepared to jump in and help someone in an emergency at a moment's notice; it helps you get involved with your community; and it may open new doors."
"We are truly blessed to have the Vinton First Aid Crew in our town," says Vinton Mayor Brad Grose. "The Crew has a long history of service to the residents of Vinton and the surrounding area. Many of our citizens have amazing stories about the wonderful service provided to them by the devoted members of the Crew."
"A common trait among individual members of the crew is their desire to serve their fellowman," Grose said. "The Vinton First Aid Crew offers an opportunity to serve, and it also provides valuable medical training that can truly be lifesaving. There is a strong sense of camaraderie and family in the Crew that is rarely duplicated in organizations of its size."
"The citizens of Vinton can rest assured that they will always receive professional and caring service from the dedicated members of our Vinton First Aid Crew."
Thank you for your service, Sierra Flowers!