By Debbie Adams
The Town of Vinton and the Vinton Messenger are saluting members of the Vinton First Aid Crew (VFAC). This week's featured volunteer is Orlando Martinez. He has been with the crew for about a year. He is an EMT-Basic. He says he was inspired to join the crew by a friend who is an EMT.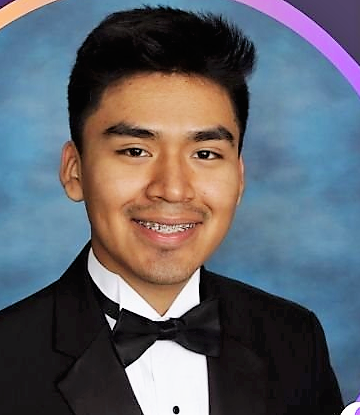 Martinez is from Roanoke and enjoys playing music in his spare time.
"We are truly blessed to have the Vinton First Aid Crew in our town," says Vinton Mayor Brad Grose. "The Crew has a long history of service to the residents of Vinton and the surrounding area. Many of our citizens have amazing stories about the wonderful service provided to them by the devoted members of the Crew."
"A common trait among individual members of the crew is their desire to serve their fellowman," Grose said. "The Vinton First Aid Crew offers an opportunity to serve, and it also provides valuable medical training that can truly be lifesaving. There is a strong sense of camaraderie and family in the Crew that is rarely duplicated in organizations of its size."
"The citizens of Vinton can rest assured that they will always receive professional and caring service from the dedicated members of our Vinton First Aid Crew."
Thank you for your service, Orlando Martinez!