The William Byrd girls added a Blue Ridge District tournament championship to their regular season title last week, and this week they begin a quest for a Region 3D championship. The region tournament opens this week and Byrd will be home Friday against Carroll County for a 6 pm game on Highfill Field.
The Terriers come into the tournament with a 14-1-3 record but that only gets them the third seed. Top seeded Magna Vista and second seeded Lord Botetourt get first round byes, even though Byrd beat Lord Botetourt in the district championship last week and has a better record than the Cavaliers, who are 12-3-3.
Byrd and Botetourt have played three times thus far, tying twice during the regular season by 1-1 and 2-2 scores. Last week they met for a third time in the BRD tournament final in Vinton and the Terriers came out on top, 4-3, in a thrilling game at Patterson Stadium.
Botetourt scored first, but Maddy Simmons drew the Terriers even with a goal assisted by Addi St. Clair and the game was 1-1 at the half.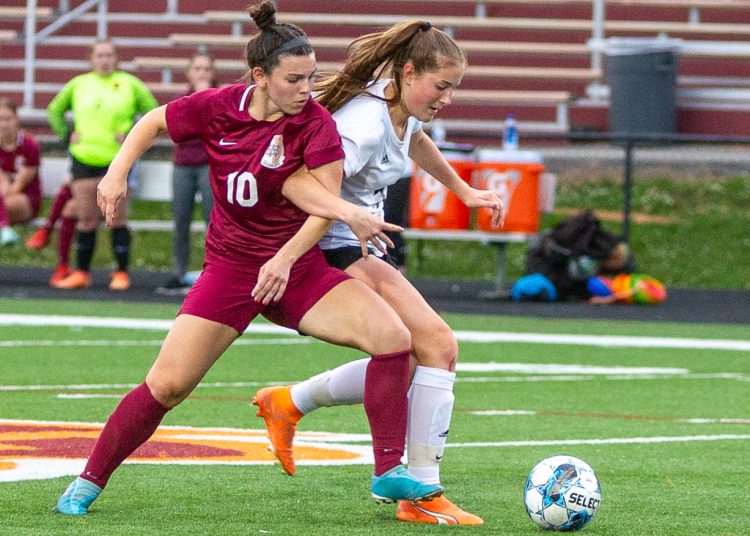 The Cavs regained the lead eight minutes into the second half, but just five minutes later Simmons scored again off a St. Clair assist and it was level again at 2-2. Byrd then took the lead for the first time with 23 minutes on the clock when Maci Glass scored off a corner kick, but just three minutes later Botetourt answered and it was 3-3 with 20 minutes remaining.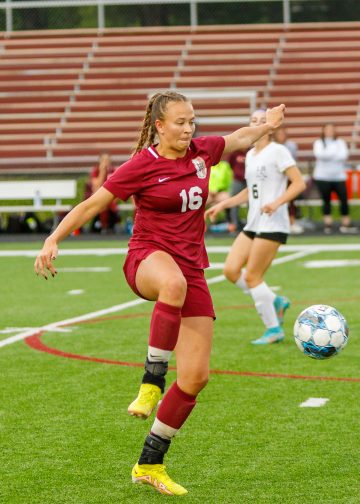 Simmons scored her third goal of the night for the game winner, heading in a corner kick from Glass, and Byrd keeper Sophia Chrisley sealed the win with a big save just before time ran out. Chrisley had 13 saves for the night.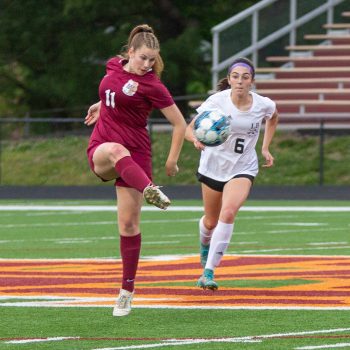 "It was an exciting game," understated Byrd coach Molly Cox, who was named BRD Coach of the Year after the tournament. Simmons was named BRD Player of the Year and four other girls made first team as well, Glass, St. Clair, Chrisley and Claire Glover. Second team selections included Madeleine Wolters-Argenio, Ellas Ashworth and Anna Martin.
If the Terriers play Lord Botetourt again it will end the season for the loser. Friday's winners will meet in the Region 3D semifinals next Tuesday, and LB and Byrd will play for a fourth time if they both survive Friday games. As the higher seed LB would get to be home for that game.