By Debbie Adams
Many entrepreneurs join the Gauntlet Business Program and Competition to find assistance in establishing a specific business. Zuheil Alvarez Cortes is already a business owner with a long history of accomplishments and interests. She signed up for the Gauntlet at the urging of friend Kat Pascal, co-founder of the Latinas Network, to discover and establish a business or career which will allow her to be available to her special needs children 24/7.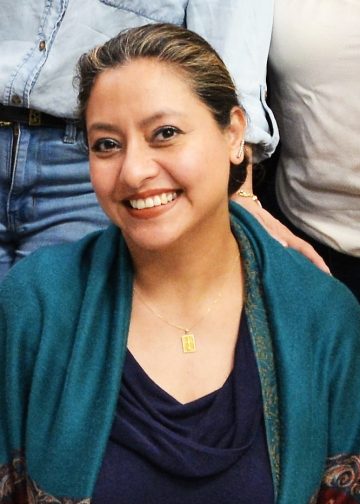 Cortes began classes with the Gauntlet in February, working with Pascal and the Latinas Network, meeting on Tuesday evenings at The Greater Williamson Road Area Business Association co-offices to participate in the Gauntlet online and in Spanish.
Her mother brought the family to California from Mexico when she was 16 years old "to have a better quality of life." She has lived in the Roanoke area for 14 years.
Zuheil says she gained a great appreciation for education due to working in factories in Mexico when she was 14-15 years of age. In the time since, she has earned a Master's degree in Hispanic Literature from the University of New Mexico, served as a visiting professor of Spanish at Roanoke College, a language instructor at Hollins University, a dance instructor, an interpreter, translator, stylist, wellness advocate, and an advocate for special needs students and for the Spanish community.
She has founded support groups including The Dream Initiative, Diferentes Habilidades (Different Abilities), and the Roanoke Valley Autism Support Group. She launched Closet Exchange (bring 10 pieces of clothing; take home 10 pieces of clothing) and Beautifully Homemade (creating home décor and furniture from recyclables), both in support of autism awareness.
Cortes became a United States citizen in 2019 (over a five-month period, at a cost of $800, and by passing a rigorous 100-question exam) at the urging of her mother so that she "could vote and have a voice in the community." That's one reason for establishing The Dream Initiative—to help other Latino immigrants find the resources to establish their own citizenship. So far, she has assisted nearly 10 others in reaching that milestone.
The main goal of The Dream Initiative has been to help residents of Roanoke and the surrounding area to "achieve the American Dream" by providing resources within the Latino community.
While her list of achievements is lengthy and noteworthy, her family is the main focus of her life. She has three sons and one daughter. Her sons are all on the autism spectrum. Her 16-year-old was diagnosed at age 3 with "profound autism" and is non-verbal.
That's what led to her focus on autism awareness and support for families of children with special needs—and her need for a business/career with the flexibility to always be available to her children around the clock. Discovering that career or business has become her goal through the Gauntlet program.
She says one of her main challenges in life, finding the balance between family and career, became even more apparent during the pandemic when schools were closed.
The Gauntlet was founded by Annette Patterson of The Advancement Foundation (TAF); it is Virginia's largest program of its kind, and each year offers a ten-week session of business classes, concluding with the awarding of tens of thousands of dollars in cash and in-kind prizes.
Pascal co-founded the Latinas Network in November 2020 to create a support system for local Latina businesswomen and entrepreneurs—to empower them in professional development, business development, and representation.