By Debbie Adams
The Vinton Farmers' Market hosted a crowd of enthusiastic children for "Storytime on the Stage" on May 27. Jen Whitcomb, the children's librarian at the Vinton Public Library kicked off the event at 9 a.m. with a story on the market stage and a rousing rendition of the space adventure song and story "Zoom, Zoom, Zoom; We're Going to the Moon!"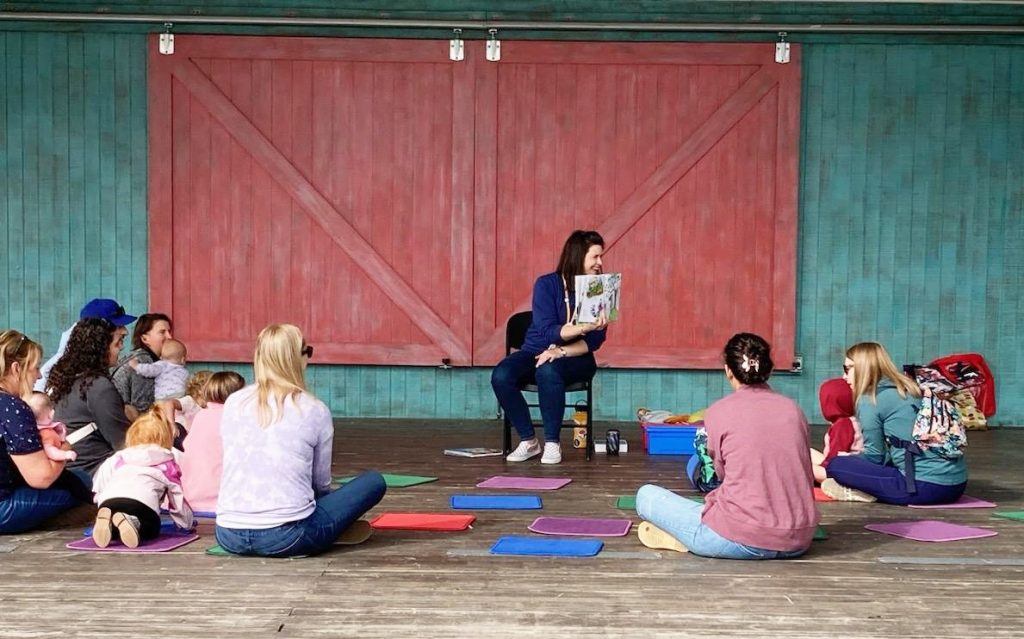 There were craft activities with the Boys and Girls Club of Southwest Virginia—including making painted and bejeweled flowerpots. Garden starter plants were available from Jake's Gardens.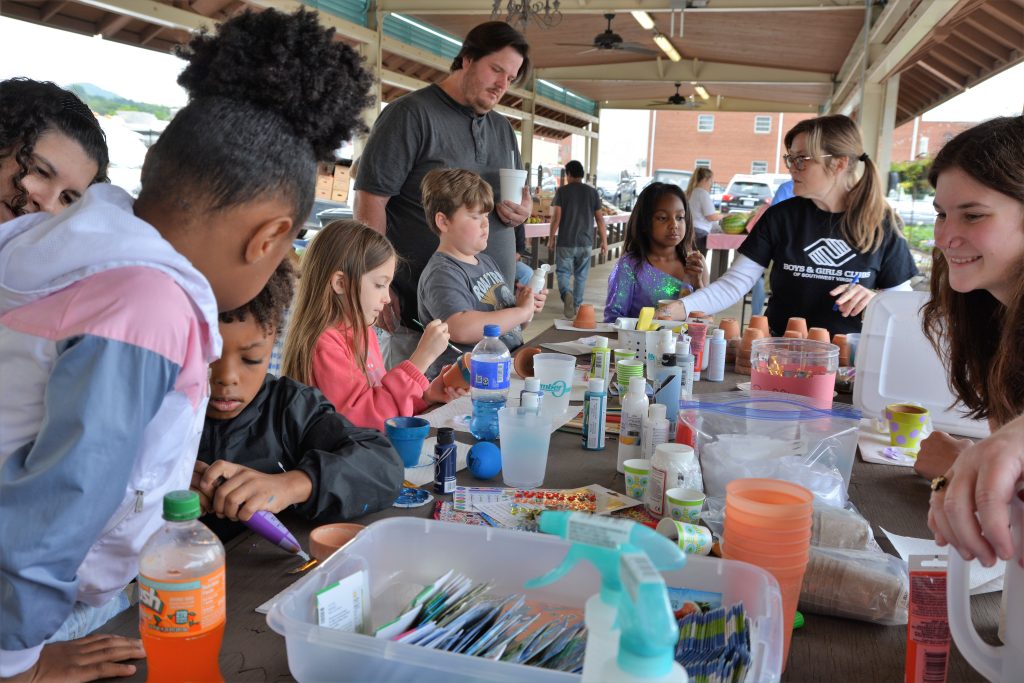 Representatives from the Roanoke County Public Library were on hand to distribute prizes and sign children up for the Summer Reading Program, which officially kicks off with a party at the library on Thursday, June 8.
The Kefi, "Greek Food with a Passion" food truck was on site with Baklava, Unicorn Horns (Greek butter cookies), Athena Pita, Pork Souvlaki, and more. Plus—the wildly popular Deb's Frozen Lemonade paid a visit.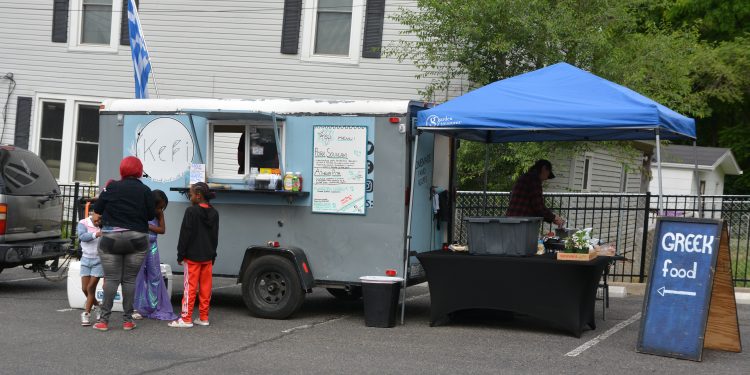 Vinton Community Programs Coordinator Caroline Loveland, who coordinated the event, kept busy cutting up fruit (watermelon and strawberries) and vegetables and serving them to those who attended.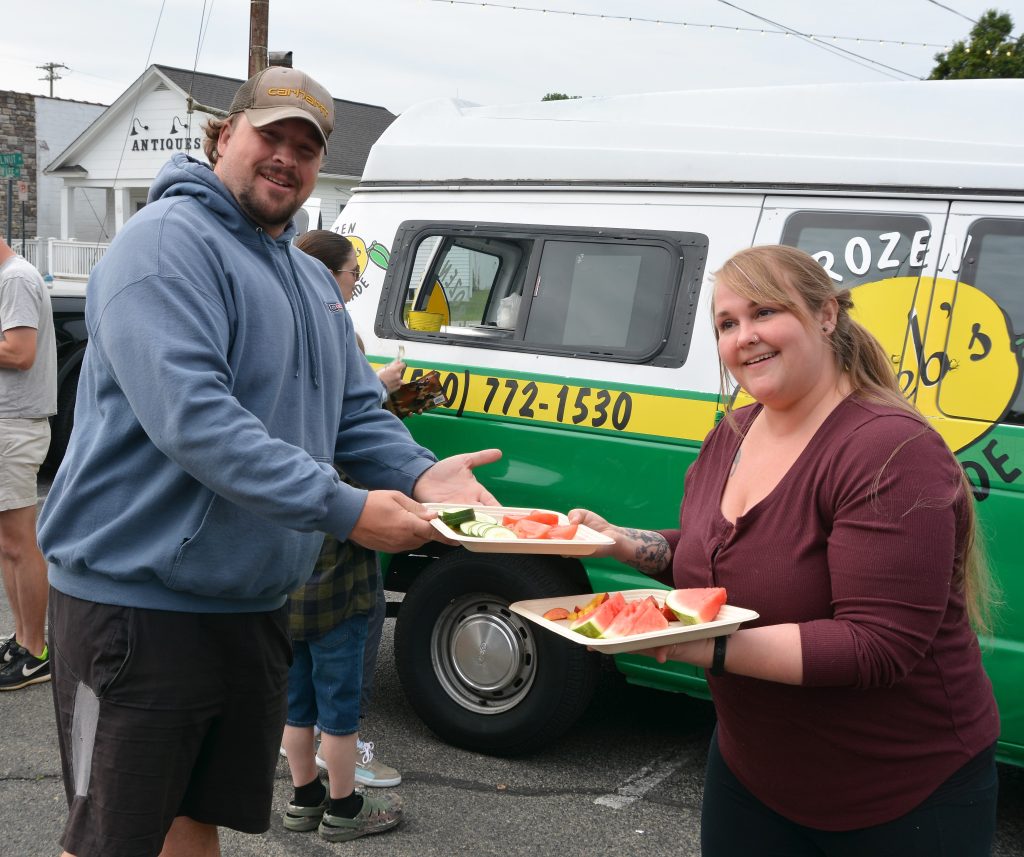 Kids'Ambassador for the day, Ahriya, performed vocals onstage. She is well-known locally, can be seen on YouTube at AhRiya Malohniz World, and has competed in several pageants. She describes herself as an "actor in training" who also sings, dances, and cheers.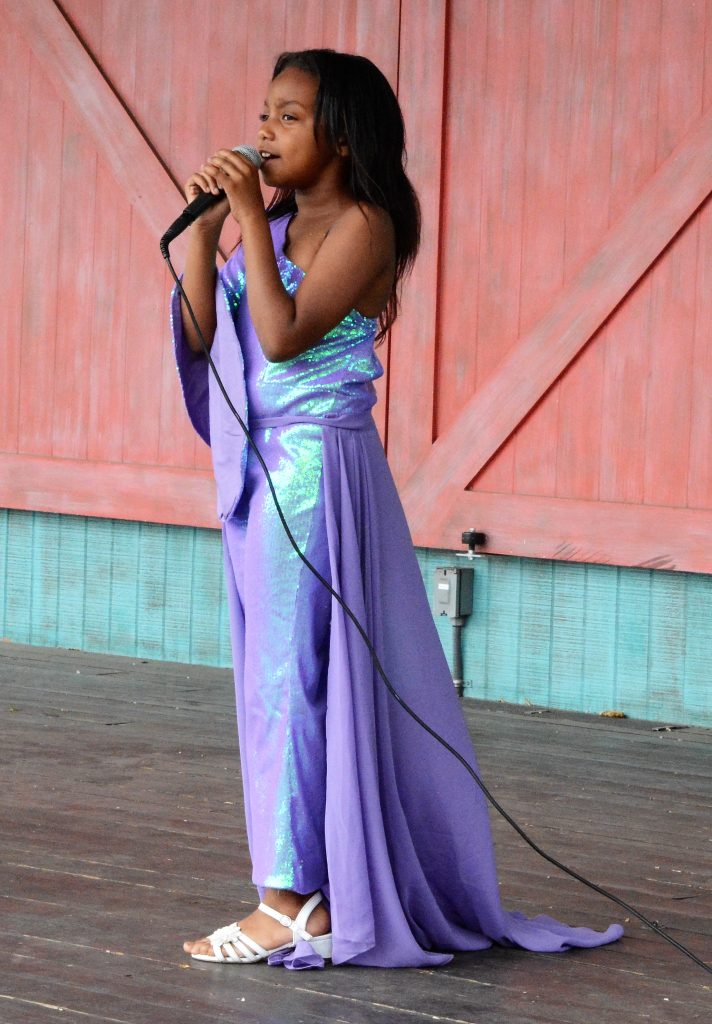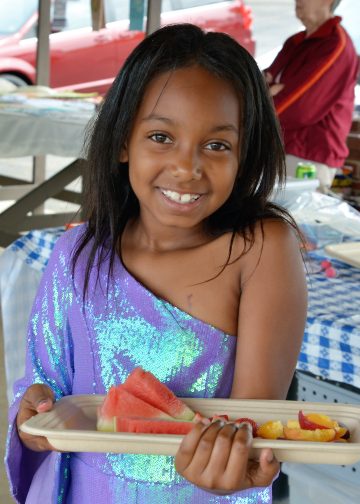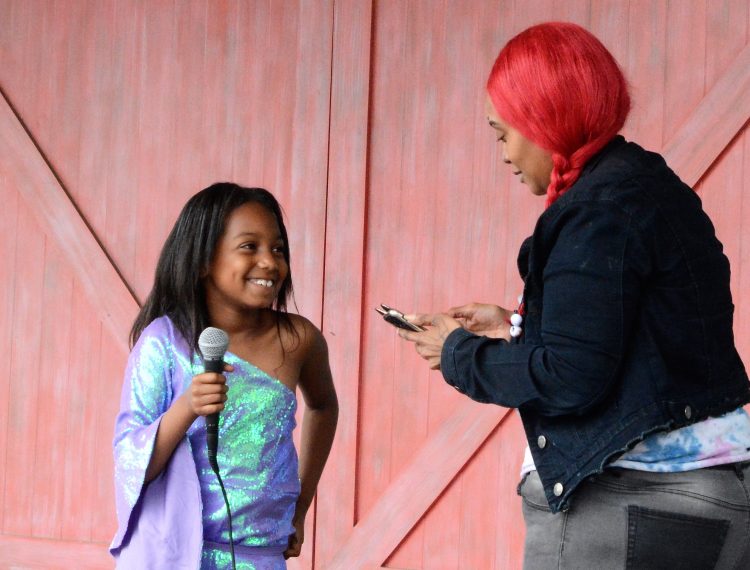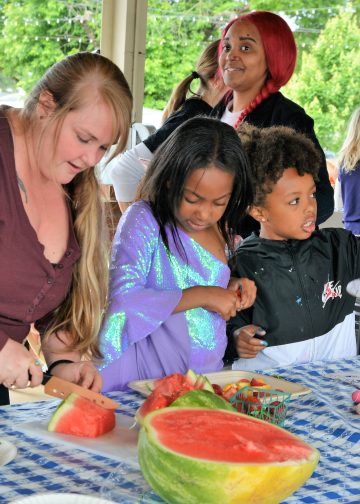 This was just the first Storytime on the Stage event planned for the summer. On July 8, the Storytime will feature a patriotic theme and children will be doing a tie-dye activity. On July 15, another children's activity is scheduled involving "Touch a Cop Car." Community Resource Officer Holland will talk about policework and allow the kids to "look at and push buttons" on the cop car.
According to Loveland, the September 2nd Storytime will be dog-themed with stories about puppies and vendors will be dog-related. A hot dog cart will be coming out and the RCACP will have some "doggos" out for adoption.