By Sports Editor Brian Hoffman
The William Byrd boys are kings of Region 3D after being crowned at the Cave Spring track last Thursday. The Byrd boys won the region track championship and the girls finished third, and this week they'll send a strong delegation to the state Class 3&4 meet at Liberty University in Lynchburg.
The Byrd boys scored 130 points to win the region title, 23 more than second place Abingdon. Christiansburg was far behind in third with 48 points and three of Byrd's Blue Ridge District rivals were next, as Northside was fourth with 47.5, Staunton River was fifth at 43 and Lord Botetourt was sixth with 42.
Byrd had a slew of region champions. Walter Barrows started the day off by winning the long jump at 22'2.25". Barrows also took second in the 100 meters at 11.10, second in the 200 at 22.59 and fourth in the 400.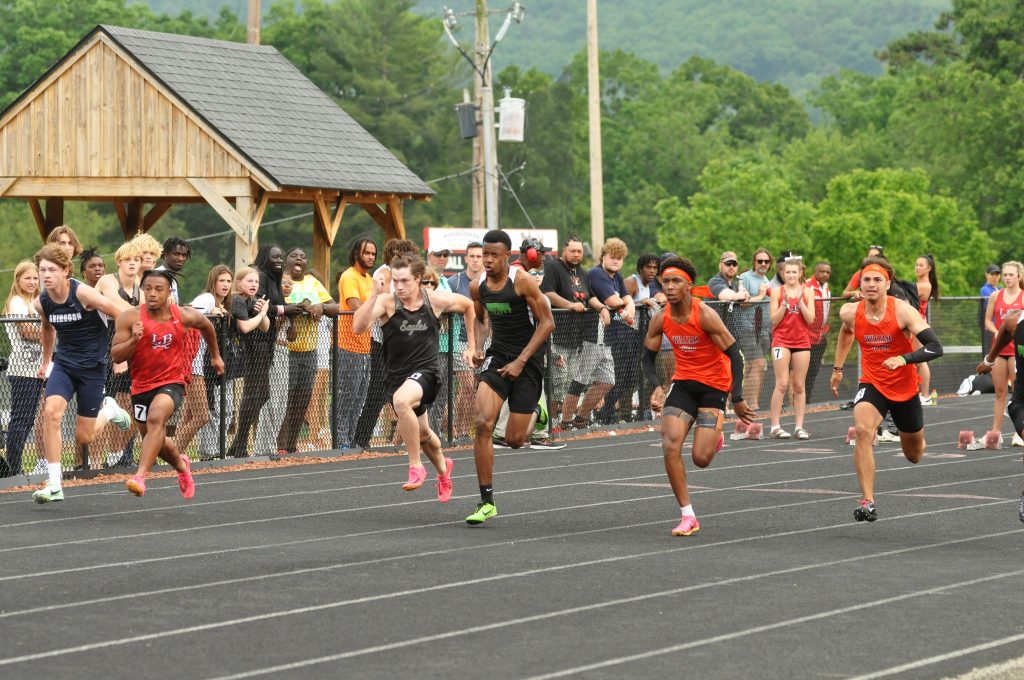 Wyatte Bailey was the pole vault champ, clearing 12', and the Terriers took three of the top four spots with Ethan Haston finishing second and Kyle Holdaway fourth. Bailey also won the 400 in 51.68 and ran on the winning 4×400 relay with DeShawn Austin, Alex Dunn and Isaiah Board. They won the event in 3:33.20.
Austin won the 110 meter hurdles in 16 seconds and swept the hurdles when he also won the 300 meters in 40.93. Landon Martin was runner-up in the 110 hurdles and Dunn was third in the 300 meters. Austin also took second in the triple jump at 41'11.5", and DeShannon Reed was fourth in that event.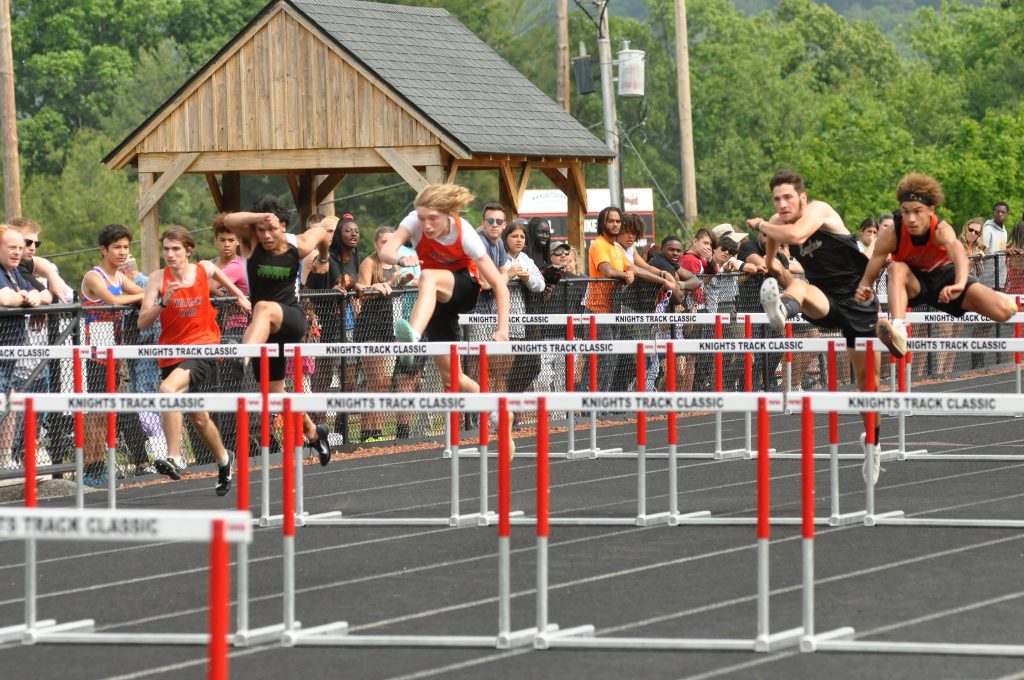 The Byrd girls finished third as Abingdon High won the meet with 135 points. Christiansburg was second with 112 and the Terriers had 75, which was 30 more than fourth place Northside.
Sydney Blewett got the day off to a good start by winning the girls' shot put with a heave of 34'5". That was the only region champion for Byrd, but the Terriers had a slew of seconds.
In the girls long jump Emma Kagaels had a second place finish with a big time jump of 16'6.75" and Lily Perez finished third with a jump of 16'3". In the high jump Olivia Bustamante finished second  by clearing 5' and Spencer Peters finished second in the pole vault with a height of 7'6".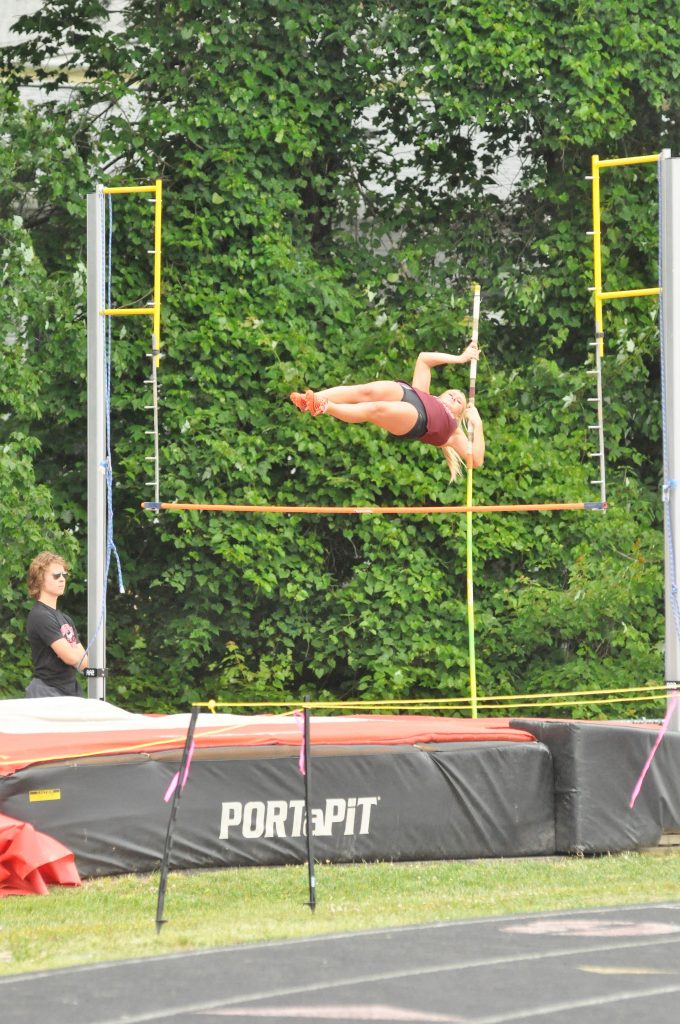 Grace Onwi took second in the 400 meters when she ran 1:00.55. Grace was also on the third place 4×400 relay team with Emma Matthews, Kagaels and Jayden Niday. They ran a time of  4:23.48.
The top four in each event, and those who prequalified with outstanding times and distances during the regular season, will advance to this weekend's Class 3 state meet. That will be held on Friday and Saturday at Liberty University.