By Debbie Adams
Sisters Urunna, Ozioma, and Kpakpando Anyanwu have one unique accomplishment in common—each has been a member of the Vinton Dogwood Festival Dogwood Court in her senior year in high school.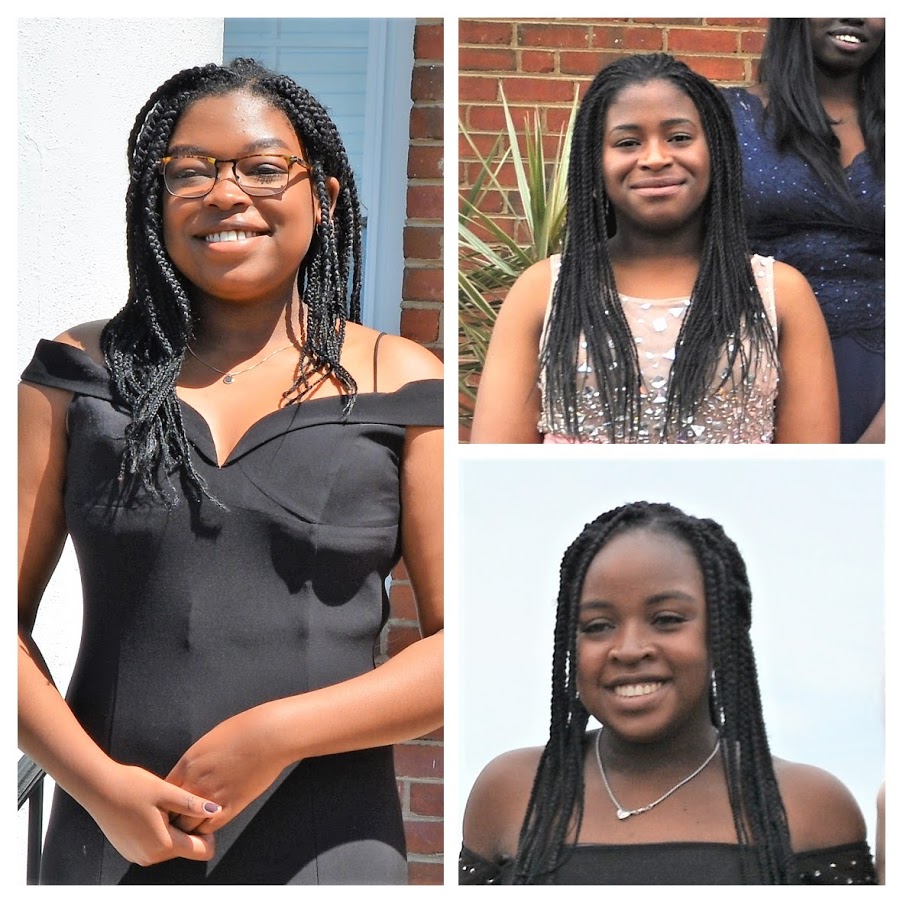 Each spring,10 young women who are seniors at William Byrd High School are nominated by the faculty for the Dogwood Court and then interviewed by a panel of judges who choose the Dogwood Queen from the group. Being selected for the Dogwood Court is a treasured and prestigious honor.
Urunna Anyanwu is on this year's 2021 Dogwood Court. Ozioma was a member of the court in 2018; Kpakpando in 2015. They are the daughters of Drs. Chinekwu and Benjamin Anyanwu, neurologists who graduated from the University of Nigeria and came to the United States to complete their medical training.
While parents are always proud to have one of their children on the Dogwood Court, having three daughters receive recognition for their achievements and integrity is quite amazing. Their mother, Chinekwu, says there is really no secret to raising so many outstanding and talented children—"except a combination of family values, strong Christian faith, and African traditional values which include hard work, respect for elders/others, and good character."
Students nominated for the Dogwood Court are asked to submit resumes of their activities and accomplishments at William Byrd to the Dogwood Queen and Court Committee.
Urunna's list of activities includes Speech and Debate, the Sketches Literary Magazine, the Knitting Club, Girls Who Code, and the Beta Club. Her hobbies include drawing and painting, knitting, coding, and acting (related to speech and debate). She was recently selected as a National Silver Medalist in the 2021 Scholastic Art and Writing Awards program. She placed first at the Forensics Super Regions competition in Humorous Interpretation and second in the state competition.
"We only discovered the comedian in Urunna when she joined Forensics," Dr. Anyanwu said. "She was a very shy child growing up and surprised everyone when she developed an interest in Forensics."
Urunna's plans are to make a career in web-development or a similar field to combine her creative side and love for technology. Aside from that, she says she generally hopes to make a name for herself with her artwork, both inside and outside of further education. She sells commissions and prints of her artwork. She will be attending the University of Chicago next fall to study computer science and art.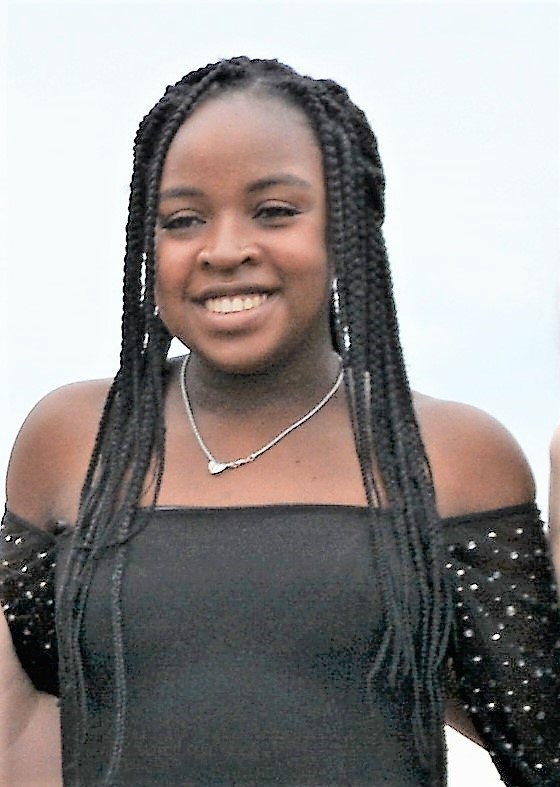 At William Byrd, Ozioma was co-president of the Leo Club, a section leader in Forensics, a member of the National Speech and Debate Honor Society, French Ambassador in the International Club, a member of Senior Council, vice president of the Beta Club, and an AP Scholar with Honors.
Her hobbies included volunteering at Carilion, reading, and cooking. Her plans when she graduated in 2018 were to go to a four-year university, major in chemistry or public health, obtain an M.D. degree, and work in medicine or health policy. At that time, she had lived in three different countries and five different states before coming to Roanoke and Vinton.
Ozioma is currently a junior at Johns Hopkins University majoring in Medicine, Science, and the Humanities with a focus on Modern Languages and Literatures, and, as of yet, has not settled on a career.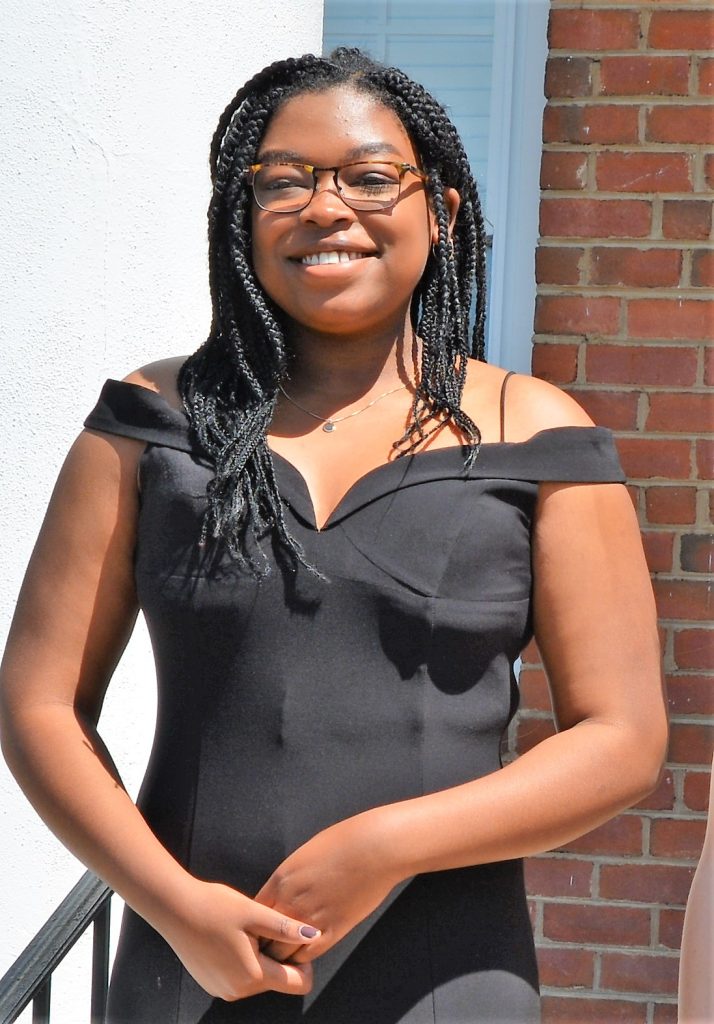 In her high school days, Kpakpando was a member of the Culinary Club, participated in indoor and outdoor track and field, was a member of the Mixed Choir and Chorale, Prom Committee, Reindeer Club, Leo Club, International Club, Habitat for Humanity, and Beta Club. Her hobbies were singing, traveling, baking, running, dancing, making skin care products/makeup, writing poetry, and cooking.
Her plans as a high school senior in 2015 were to become a board-certified dermatologist with her own practice and skin care line, and to establish an organization that targets African and Caribbean children.
Kpakpando listed as interesting facts about herself on her resume, that she "was born in St. Georges, Grenada, is of Nigerian descent, lived in three countries, understands the Ibo language, enjoys foreign foods, loves visiting science museums, lived in four states in twelve years, had been a choir member since second grade, is the oldest of four girls in her family, and likes to watch '90s comedy sitcoms."
Now in 2021, Kpakpando is just finishing her master's degree in Health and International Development at the London School of Economics and is set to do a one-year internship with the Nigeria Centre for Disease Control. She graduated from the University of Virginia in 2019 with a bachelor's degree in Anthropology and Women, Gender, and Sexuality.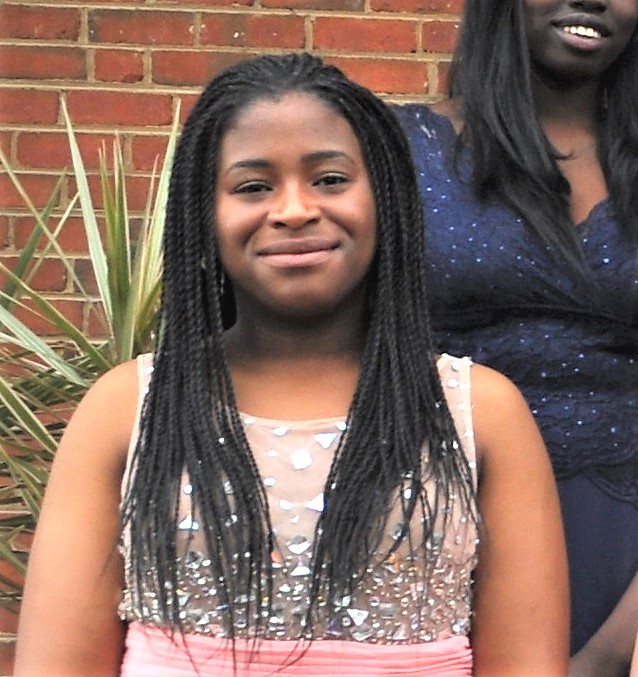 While Kpakpando was born in Grenada, Urunna was born in Minnesota, Ozioma in Texas, and Olaedo in New Jersey.
Dr. Anyanwu says, "Our African language is Ibo which Kpakpando is more fluent at speaking and understanding" than her other children, but "all my children have taken up foreign languages in school" and "are great in French," except her youngest daughter, Olaedo, a freshman at William Byrd who is a Latin student.
The Anyanwu daughters are not only bright and talented but well-rounded, which can be attributed to their upbringing.
Dr. Anyanwu says one key to her daughters' success is that "my girls have been interested in reading most of their lives. When other kids asked for toys, mine asked for lots of books and visiting the library.
"We enjoy traveling as a family," Dr. Anyanwu said. "We have been to a few countries for vacation (e.g., Britain, France, Grenada, Trinidad/Tobago), and multiple states in the United States, including Hawaii. We have lived in multiple states as we were undergoing training in our medical specialties."
The family has lived the longest–in Roanoke–since 2012.
"Olaedo and Kpakpando enjoy sports at school," their mother says. "Olaedo is the most interested and has participated in volleyball, track, and cheerleading. Kpakpando was in track in high school.
"Urunna is the artist in the family," said Dr. Anyanwu. "She is great at it–she draws in her spare time even during a short car ride. Ozioma is the more social one and has multiple leadership roles at Hopkins. She was awarded the 'Best Student Leader' in the school."
Dr. Anyanwu says the girls come by their dedication to their studies and interests naturally as she and her husband have been highly motivated most of their lives—contributed to by family expectations and African values.
"Our girls have learned to be high achievers by observing their parents," she said. "I have never had to ask them to do their homework. They get sad when they get less than a B in schoolwork."
Dr. Anyanwu hopes one or two of her daughters develop an interest in the field of medicine. She and her husband not only practice medicine in the United States but have built a Stroke and Neuroscience Hospital in Nigeria to put an emphasis on Global Health.
Maybe their beautiful and unique names have presaged their accomplishments. Kpakpando is the  Nigerian name for "star," Ozioma means "good news," Urunna, "father's reward," and Olaedo, "gold."