By the administrative team at William Byrd High School
Each week the administrative team at William Byrd High School recognizes faculty and staff members for their wonderful contributions to our students and community.
Our first spotlight of the week is Ms. Katie Hetherington. Ms. Hetherington teaches Pre-AP World History, as well as Psychology and Sociology. Ms. Hetherington has a deep passion for her students and the Byrd community as a whole. Perhaps this should come as no surprise; she is after all a graduate of William Byrd who went on to marry her Terrier high school sweetheart.
Her love for her alma mater is clear to see, as are the meaningful relationships that she's formed with her students over the years. When students were given the opportunity to write Valentine's for their teachers, Ms. Hetherington's mailbox was overflowing with sweet letters from her kiddos. We'd like to say thank you again Ms. Hetherington for all of the work you do instructionally, as well as what you do to foster those positive relationships with your students.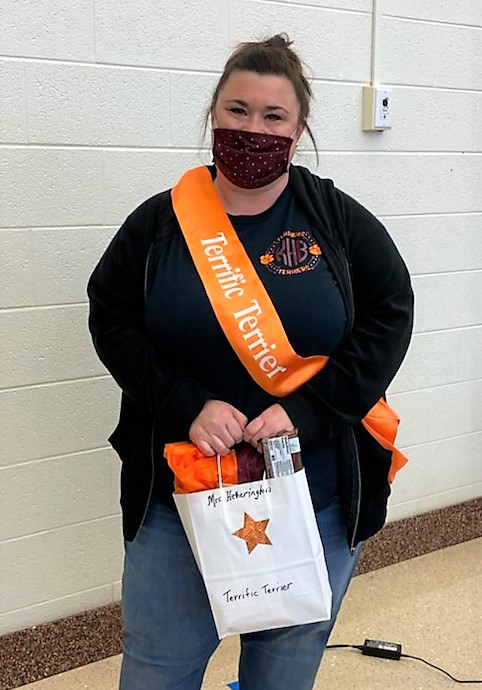 Our next spotlight of the week is Ms. Sharon Foster. Ms. Foster is one of our wonderful instructional assistants here at WBHS. She is hard working, dedicated, dependable, and an all-around lovely person. The challenges of this school year have required that staff be flexible and willing to take on new responsibilities. Ms. Foster's positive "can do" attitude has been instrumental in helping us successfully navigate this school year. Outside of school, Ms. Foster enjoys loving on her cats and dogs, especially her new kitten. Thanks again, Ms. Foster, for all of your help and support this school year!
Our next spotlight of the week is the one and only, Mr. Mark Mailhot. Mr. Mailhot teaches Pre-AP Chemistry and Anatomy and Physiology. With eleven years of experience in the classroom, this former William and Mary graduate has a wealth of instructional and content knowledge. He also excels at building positive relationships with his students. Perhaps it's his adventurous spirit that draws students in. As if teaching weren't taxing enough, the man enjoys climbing mountains and trees, and casually competing in 100-mile runs, as one does! Whether he does this for fun, to relieve stress, or if it's all just preparation for this year's Burrito Challenge, I'm not sure, but I know who I'm putting my money on! Thanks again, Mr. Mailhot, for being a dynamite teacher and for making us all feel bad about our exercise routines!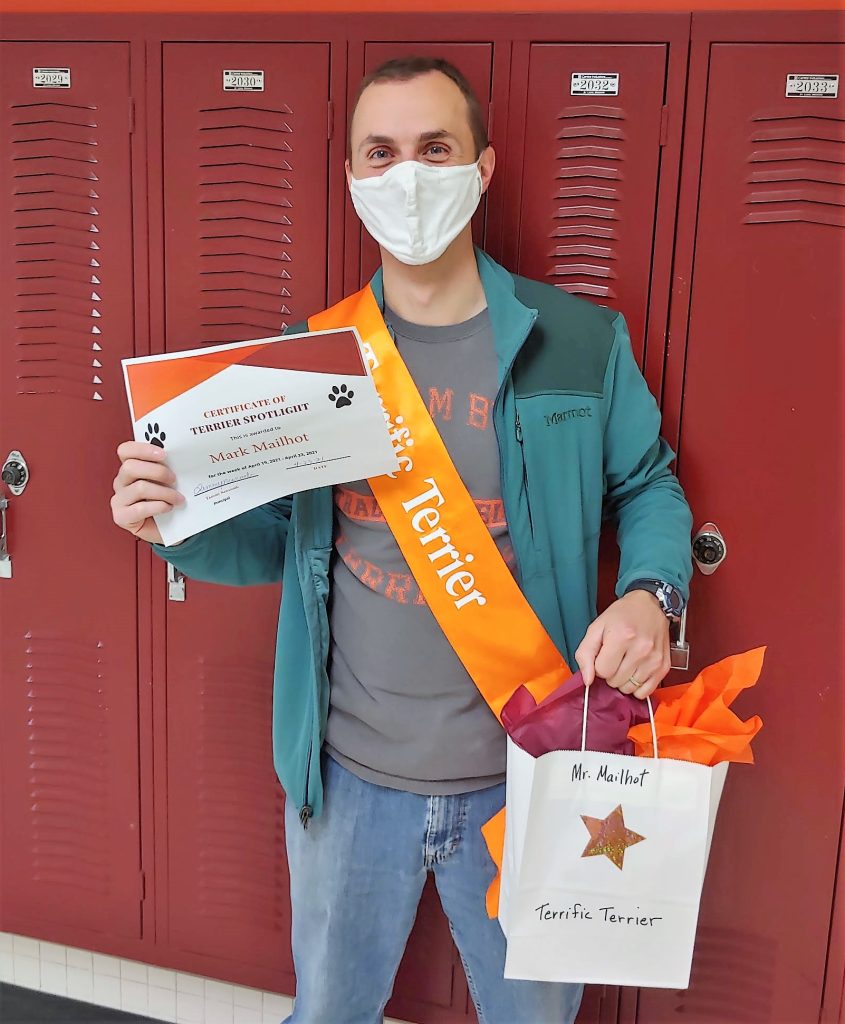 Our last spotlight of the week is everyone's favorite SRO; it's none other than Officer Johnny Runyon. Beloved by students and staff, Officer Runyon cuts a popular figure in the hallways. Tasked with keeping our school and community safe, Officer Runyon is more than up for the job. He's also willing to do a little bit of everything to help our school safely operate, including now directing traffic in the mornings and afternoons. Truthfully, his skill set goes far beyond maintaining a safe learning environment. Officer Runyon excels at building positive relationships with students. He's also a bit of a joker and a prankster, constantly keeping students and staff on our toes. We'd like to say thank you again to Officer Runyon for being an excellent SRO, colleague, and mentor to our students.