By Debbie Adams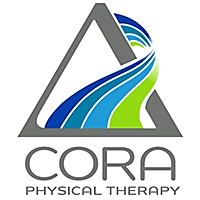 CORA Physical Therapy operates 210+ clinics in nine states with a range of services for physical therapy, occupational and speech therapy, pediatric therapy, general rehabilitation, sports medicine, auto injury, rehab for seniors, work comp and more.
One of their many locations is in Vinton on the second floor of the Lancerlot Sports Complex.
Clinic Manager and Physical Therapy Assistant Trevor Campbell says that the Vinton clinic was the busiest of all the CORA PT locations in Virginia with close to 300 visits per week—until COVID-19 struck almost four months ago.
Campbell says the location has now been one of the hardest hit. He believes that may be in some part because their clinic is in the Lancerlot, which has been temporarily closed during the pandemic—"therefore, people don't know we are open."
The Vinton CORA clinic finished renovating the office in January and planned for a grand re-opening celebration in May—now postponed until a later date.
CORA PT in Vinton wants their clients and the public to know that they are open for business. "Come see us in the clinic–or telehealth virtually in your home. Patients and their loved ones are kept safe and protected at all times with pre-screens as well as entrances with pick-up and drop-off options."
Campbell advises those who were making good gains from physical therapy before the coronavirus to let CORA PT "help you build on those gains."
They welcome patients who have been able to undergo elective surgery since restrictions were relaxed with Phase 1 and may be ready for physical therapy or those getting ready to have surgery.
"We are following all Center for Disease Control guidelines, taking patients' temperatures when they enter the clinic and insuring patient safety with proper cleaning supplies."
Our employees are working diligently to ensure everyone is following our existing protocols for handwashing and disinfecting and sanitizing equipment, treatment tables, waiting areas, bathrooms, doorknobs, and other general areas.
All employees will be screened for COVID-19 daily. Those presenting any level of symptoms will return home and follow up with their physician before returning to work.
All patients will be screened upon arrival of their appointment time to make sure no symptoms are being exhibited. Those presenting COVID-19 symptoms will be advised to return home and contact their physician.
Our employees have been working diligently to implement enhanced precautions across all CORA locations so patients feel safe and comfortable being treated in our clinics.
"We take our roles as caregivers in the healthcare and public health sector very seriously and will continue to keep our clinics open in order to serve patients, especially those that require more attention," is the message from CORA.
"Our clinicians are also prepared and ready to utilize telehealth platforms for all patients to ensure continuation of care. If clinic visits are not an option due to evolving COVID-19 restrictions, Telehealth is a solution with increased patient access now available in CORA communities everywhere."
They also offer therapy in the home, which might just be the perfect option if you'd prefer a CORA therapist come to you.
In 2018, CORA (Comprehensive Outpatient Rehabilitation Agency) Physical Therapy acquired Professional Therapies which had been located at the Lancerlot since 1984.
Professional Therapies was invited by Lancerlot owner Henry Brabham to rent a space at the Lancerlot in order to take advantage of the heated pool and to instruct patients in the use of the equipment at the facility for their rehabilitation. Lancerlot and Professional Therapies turned out to be a great match, the first time that physical therapists had joined forces with a health club in the area.
Over the years the therapists have been able to use not just the pool, but the weight rooms, the track, the handball courts, and even the hallways in working with clients.
When they first came to Vinton, Professional Therapies occupied about 1600 square feet in the Lancerlot. CORA PT now rents over 8500 square feet on the second floor.
Patients are generally referred to CORA by their doctors, although the company does have "direct access" and can work with patients for two weeks without a doctor's referral. The Vinton CORA PT firm has a huge referral base, working with over 200 physicians each year as well as medical centers.
In these restrictive times, CORA PT is also producing exercise videos which can be viewed on their CORA Physical Therapy (Vinton) Facebook page.
Office hours are Monday through Friday from 8 a.m. to 5 p.m.
More information is available by calling CORA Physical Therapy at 343-0466 or check online at https://www.coraphysicaltherapy.com/vinton-virginia/.