By Debbie Adams
The Town of Vinton, the Roanoke County Economic Development Authority, and CMART
Holdings, LLC, are partnering on a project to redevelop the former Cleveland Mart at 522 and
528 East Cleveland Avenue in Vinton into a mixed-use commercial and residential property.
Chris Dowdy and Dominic Bastile are the owners of CMart Holdings, LLC.
According to Marshall Stanley, Vinton's Economic Development specialist, "This project will
remove blight and revitalize the surrounding neighborhood. It will also increase commercial
opportunities and add to the housing inventory."
The town and EDA expect the project will promote economic development and neighborhood
beautification, in addition to generating new local tax revenues.
The commercial (front) section of the building will occupy approximately 1,162 square feet.
The "tower" at the back of the Cleveland Mart will be redeveloped into six or seven one- and
two-bedroom apartments ranging from 700 to 900 square feet in size. Each apartment will have
its own thermostat, washer and dryer, and water heater. The plans indicate maximized storage
space. Appliances will be stainless steel; countertops will be granite.
The footprint of the building will not be changed. There will be no new entrances off of
Cleveland Avenue. Parking will be on site, not on the street.
As part of a performance agreement between the three parties, the Town of Vinton has agreed to
make some improvements to the property including demolition of a house built in 1920 next to
the Cleveland Mart. That area will become "green space."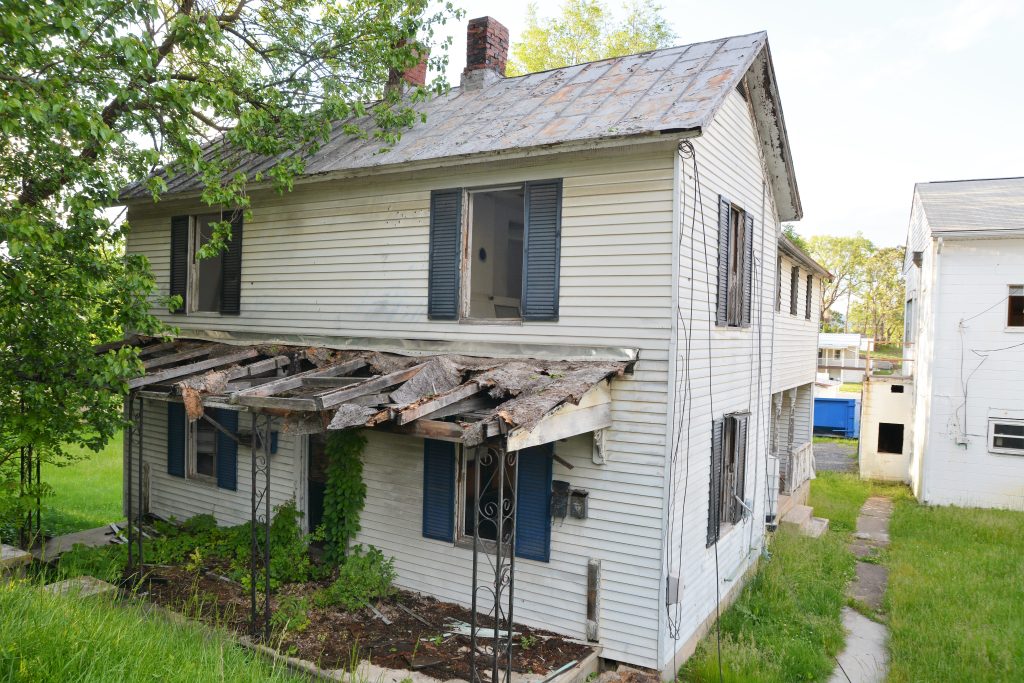 The demolition of the house was accomplished on July 11 by Vinton Public Works employees
Kenny Sledd, Billy Robb, and Banks Bradford using two excavators, one belonging to the town,
one leased, and the town's water truck used to keep down the dust.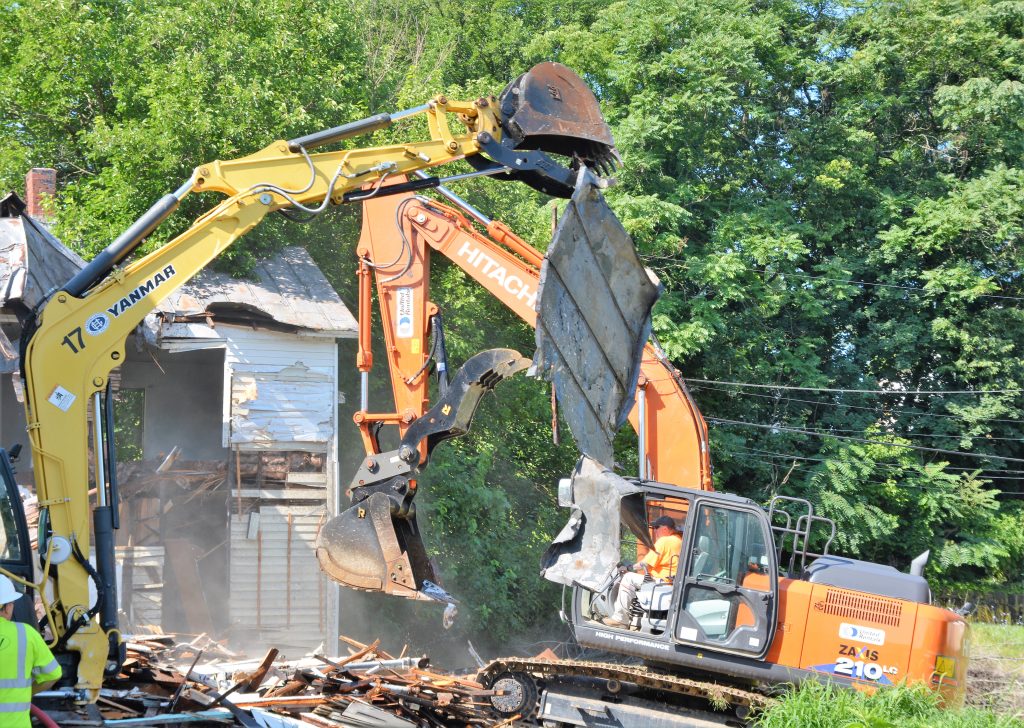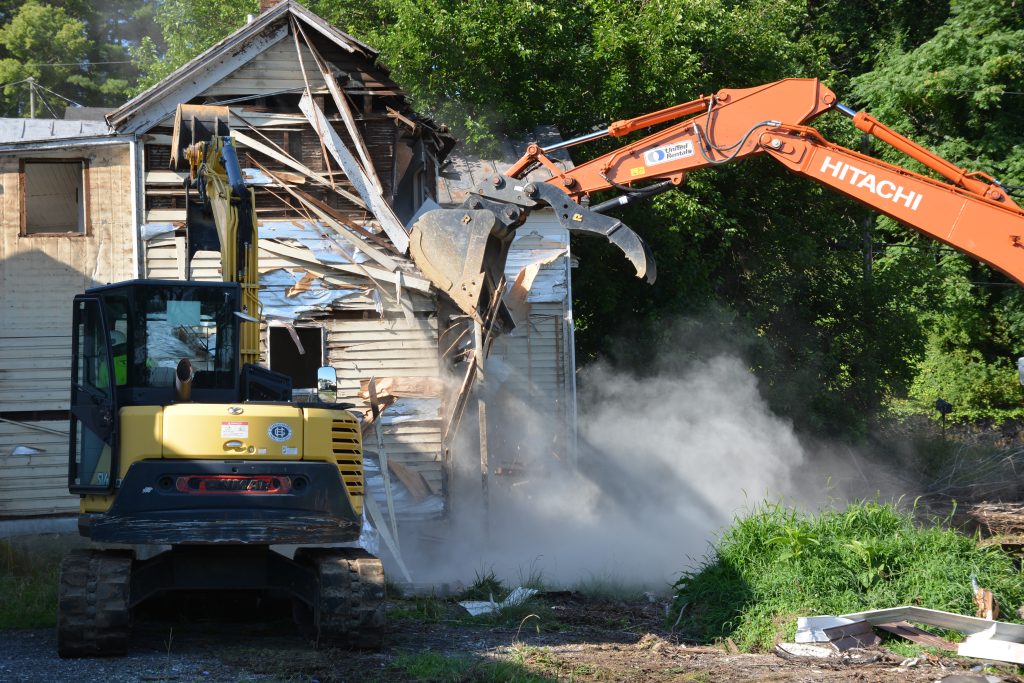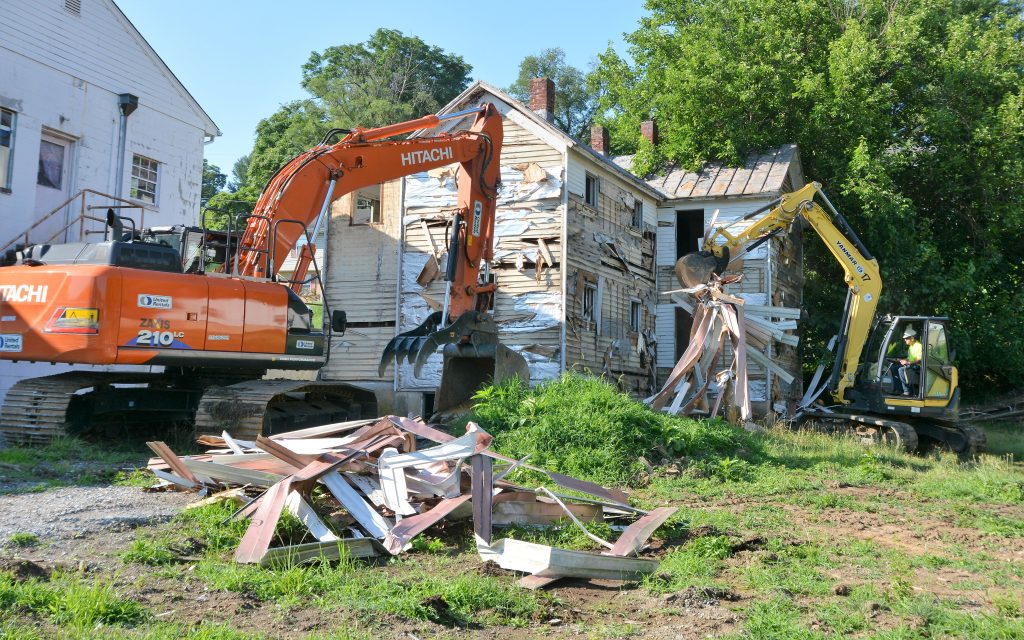 They began work about 9 a.m. Demolition itself took a couple of hours with clean-up to follow.
Robb said that their goal in demolition was to get the house to collapse in on itself.
The redevelopment project is expected to take about a year to complete.