By Debbie Adams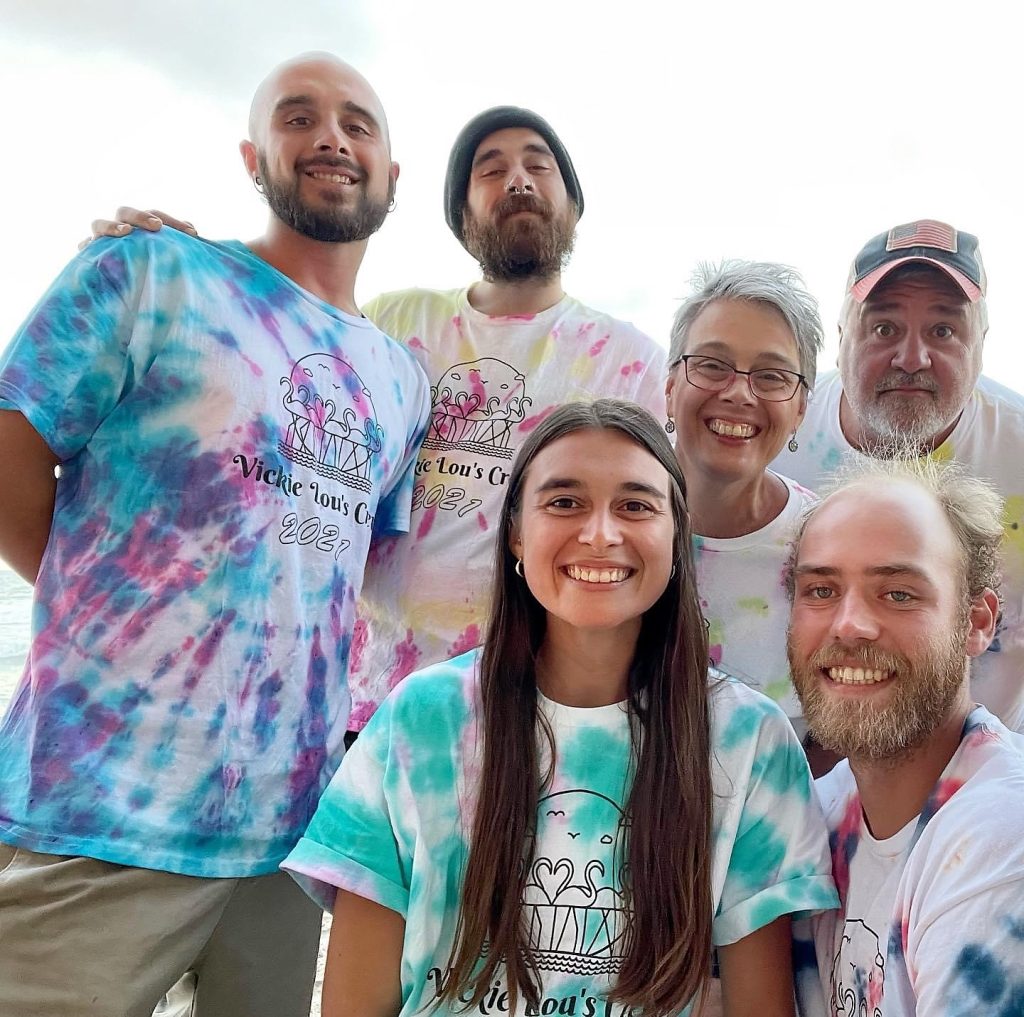 MaLora Bush is a medical dosimetrist and radiation therapist at the Animal Cancer Care and
Research Center (ACCRC) at the Fralin Biomedical Research Institute (FBRI) in Roanoke. It is
both a compassionate care hospital and a groundbreaking research arm of the Virginia-Maryland
College of Veterinary Medicine at Virginia Tech. It provides medical, surgical, and radiation
oncology for cats and dogs. The patients are referred there from a variety of veterinarians from
all over the East Coast and beyond. In the past, the choice for pet owners in Roanoke was
working with a local vet or traveling to Blacksburg for treatments. Now treatments are available
in Roanoke.
"Our goal is to conduct translational research which will not only benefit our animal oncology
patients but will also translate back to benefit human oncology patients with improved treatments
and possible cures," Bush explained.  "We also collaborate with several research labs at FBRI."
Most people are familiar with the term "radiation therapist," but what is a medical dosimetrist? A
medical dosimetrist calculates and measures medical radiation dosage.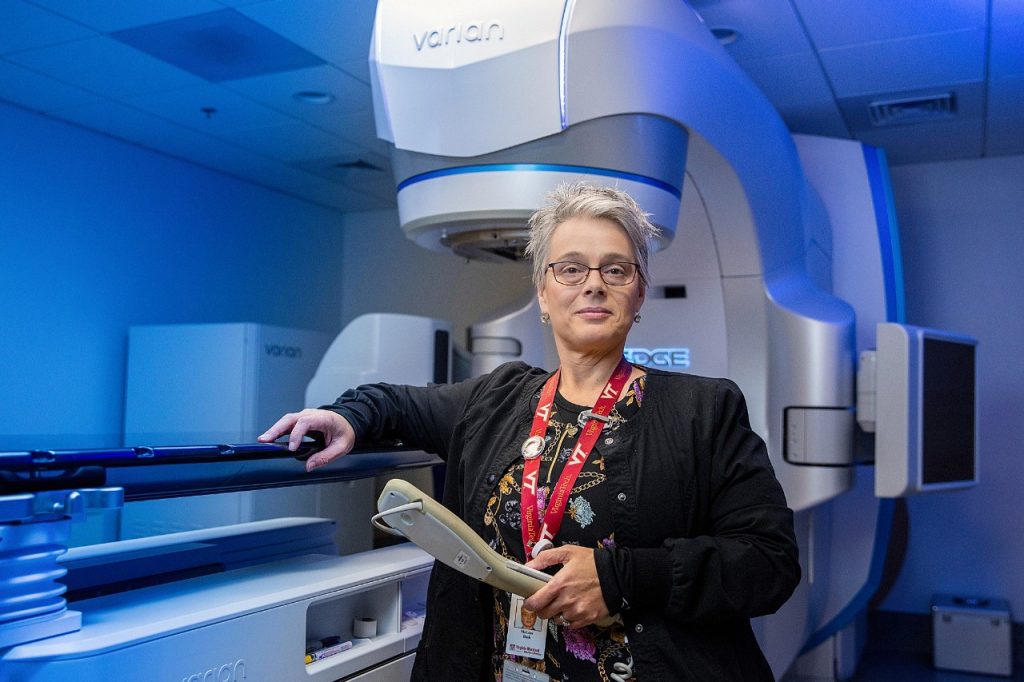 In human medicine, Bush says she would work as either a dosimetrist or a radiation therapist, but
not both.
"The dosimetrist designs a radiation treatment plan based on a dose prescribed by the radiation
oncologist and the therapist is responsible for administering the treatment," Bush said. "I love
both jobs and am very happy that I get to do both."
Bush outlines all the organs on computer images of a CT scan, in a process called contouring.
She determines what dosage each organ and tumor is going to get for each treatment – to avoid
toxicity or some type of chronic effect.
"The goal is to kill the cancer, and spare everything around it," Bush said.
She says there is no typical day at work for her.
"I wear a variety of hats, therefore no day is ever the same. I arrive at 7 a.m. to perform quality
assurance checks on our linear accelerator. This ensures the dose of radiation that we are
delivering is accurate."
According to Administrator Dan Vruink, the Animal Cancer Care and Research Center is one of
the few locations in the world equipped with this extremely advanced, state-of-the-art technology
for veterinary use, enabling Bush to deliver unique radiation treatment options to patients to
increase their quality of life and provide hope to their families.
"Depending on caseload, I then jump back and forth from treating to planning," Bush continued.
"In addition, if patients need a CT, I will either help or perform the CT depending on the day. As
part of the Vet School, we have third- and fourth-year students rotating, and I also have
responsibilities in clinical instruction of treatment and planning procedures. Since my arrival, the
ACCRC has also partnered with Virginia Western to give Radiation Oncology Therapy students
a rotation with us so that they can experience another area where radiation therapy is being used.
VWCC students shadow me to learn the difference and similarities in treating people and
animals."
While cancer is cancer, whether in humans or animals, Bush says one difference is in the
process. Humans are not anesthetized during their brief treatments that typically last 15 minutes
because they are able to stay completely still. Animals must be anesthetized to keep them still,
then recover from the anesthesia, which prolongs the treatment time.
So, how did Bush end up as a dosimetrist and radiation therapist for animals?
She is originally from Pound, Va., but moved to the Roanoke area as a child, and graduated from
Salem High School. She had no childhood interest in human or veterinary medicine.
After high school, she headed off to King College in Bristol, planning a career as an attorney, but
realized that wasn't what she really wanted to do. She says she was a little homesick, Roanoke
drew her back, and that's where her long and winding road to a career in veterinary oncology
started.
She became a Certified Nursing Assistant. She was employed for a time as a behavioral case
manager for Blue Ridge Community Services at an intermediate training facility, teaching adults
with developmental disabilities basic life skills.
Bush married and had three children. For a time, she was a stay-at-home mother. She felt a touch
guilty, but decided she needed to expand her life – and needed to talk to adults – so she took a
job as a cashier at a Food Lion which led to becoming an operations trainer for 15 years.
That's still a long way from a career in radiation therapy, but her life took a turn in that direction
when her first husband, David, was diagnosed with brain cancer, and she lost her job during his
illness because of the company's restructuring.
She needed to work, but she also needed the flexibility to help with his care. She interviewed
with Dr. Timothy Hormel at Valley Neurology for a position as a medical records compliance
officer and medical assistant.
She was completely honest in the interview, saying that she needed to work full-time, but also
might need to be absent for David's appointments at the University of Virginia, to leave if he had
a seizure, to assist with his treatment schedule, to be available when he transitioned to hospice
care. To her surprise, she was hired. The doctor "saw something in me and must have felt that I
would give his patients that same care as I was giving David."
David's illness was not her first encounter with cancer. As a 12-year-old, she was a babysitter for
a young child with leukemia. A friend in high school also had leukemia but received a bone
marrow transplant and survived. She lost her father to lung cancer, her grandmother to kidney
and colon cancer, and her mother to pancreatic cancer.
When David was battling cancer, she promised him that what they had gone through would not
have been in vain – that she would find a way to continue the fight. While thumbing through a
course catalog for Virginia Western Community College, the only program she noticed that
included oncology was the radiation oncology program. She enrolled in 2015 and has never
looked back.
Her mother, Vickie Smith – always a source of self-confidence and encouragement – was
diagnosed with cancer just a month before Bush's graduation from VWCC, in the midst of her
clinical rotation at Lewis-Gale. She slept in a chair in her mother's hospital room in between
dosimetry rotations.
After graduation, Bush worked radiation therapist jobs in human medicine in Abingdon,
Harrisonburg and Lynchburg and eventually became a clinical instructor at Virginia Western. It
was then that an opening for a backup for the radiation therapist at the animal cancer center came
open – "right time, right place, and a willingness to be open to experiences and opportunities
paid off."
Within weeks the center's main radiation therapist left for a job in Raleigh, and Bush came on
board full-time in early 2021 while still juggling her clinical instructor job at Virginia Western
and therapist job in Lynchburg.
How did Bush survive so much tragedy in her life?
"Honestly, faith is what has gotten me through and continues to push me. I believe that we all
have a choice every day. Bad stuff happens; it just does. We can choose to do something for the
better with the bad or give up. Giving up has never been an option for me. I am more determined
than ever. My goal is to make a difference for others so that they won't have to go through the
loss that I have," she said.
"I promised both my first husband and my mom to never stop fighting and I won't. I don't dwell
or worry because I know that I am a survivor, and I am ready to do whatever is needed for those
close to me as well as anyone (both human and animal) else to fight if that's what they choose.
"Fighting cancer and supporting those diagnosed is my true passion and I won';t stop.  I
sometimes work with researchers who are researching cells of the brain – the same type of cells
that took the life of my children's father at the age of 44. As silly as it may seem, I absolutely
love when they bring them because no matter how small of a role I have in the research, I know
that I am helping the fight."
Bush has Vinton connections. She moved to Vinton in 1999. All three of her children are
graduates of William Byrd. Her oldest son, A.J., wrestled and played football; her middle son,
John, was in the Jazz Band, and her daughter Toni-Lee was a cheerleader at WBHS.
She has three pets of her own as well – Molly, a Labradoodle; Ruby May, her Golden Retriever;
and 5-month-old Nellee, a black English Lab. Her beloved poodle, Stinky, passed away on April
5 at age 16.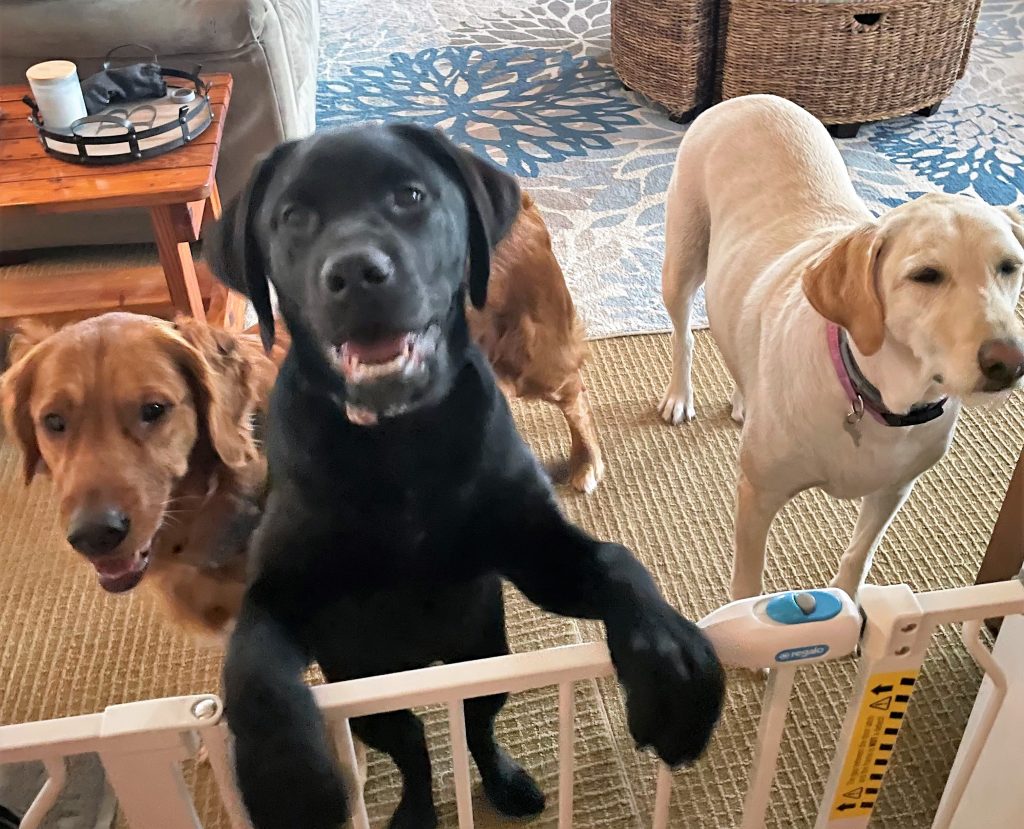 David passed away from Glioblastoma while her youngest two were in high school and "WBHS
was incredibly supportive when he passed."  She is now married to Randy Bush, who is an
instructional assistant and the girls basketball coach at William Byrd. They have moved back to
Salem to be closer to family. Her sons still live in the Roanoke area; her daughter lives in
Portland, Maine.
"Although I have moved, Vinton will always be home to me," Bush said.
Bush is currently working on her doctorate in health science with a focus in educational
leadership at the Massachusetts College of Pharmacy and Health Sciences.