By Sports editor Brian Hoffman
The Roanoke Valley Wrestling Association held their annual Hall of Fame banquet on Monday at the Holiday Inn-Tanglewood and William Byrd High School played a big role. Byrd  not only had an inductee but also took home some impressive hardware.
Byrd senior Xavier Preston was named Co-Wrestler of the Year along with Jake Cline of Glenvar. Both were state champions, Preston in Class 3 and Cline in Class 2. Xavier was also awarded one of three Ken Shelton Memorial Scholarships.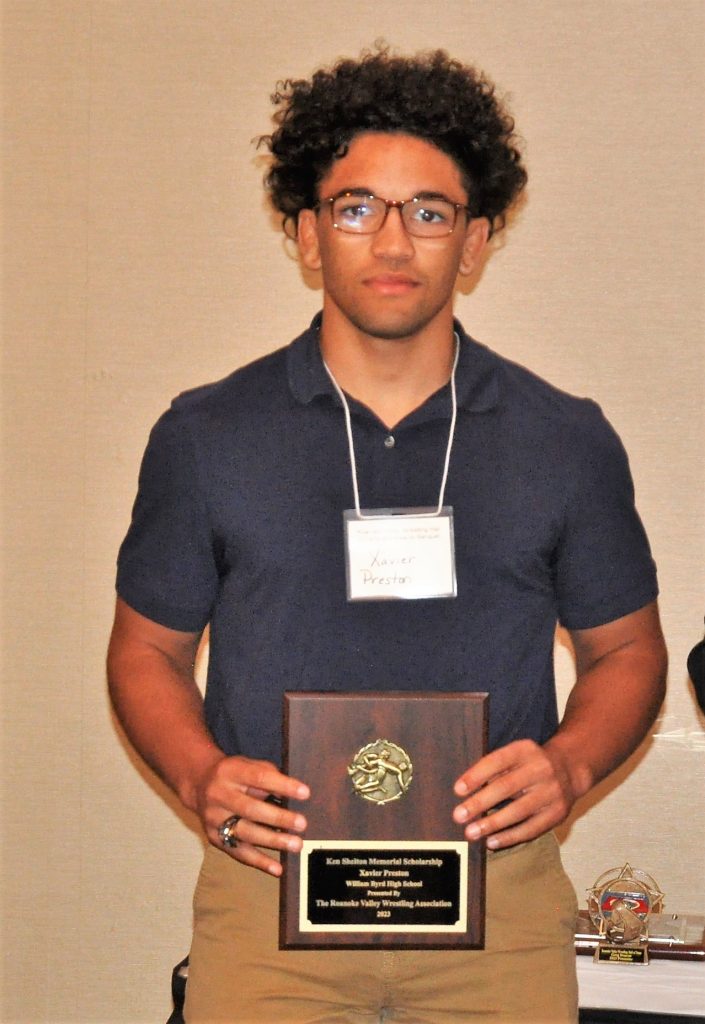 Michael Bryant of Byrd was the recipient of the Sonny Boyd Assistant Coach of the Year Award and Byrd senior Dustin Richards took home three honors. Dustin was the recipient of the Roy Stanley Outstanding Achievement Award for overcoming adversity, in his case, several injuries. Dustin also received the Larry France Memorial Scholarship and the Kip Nininger Memorial Scholarship.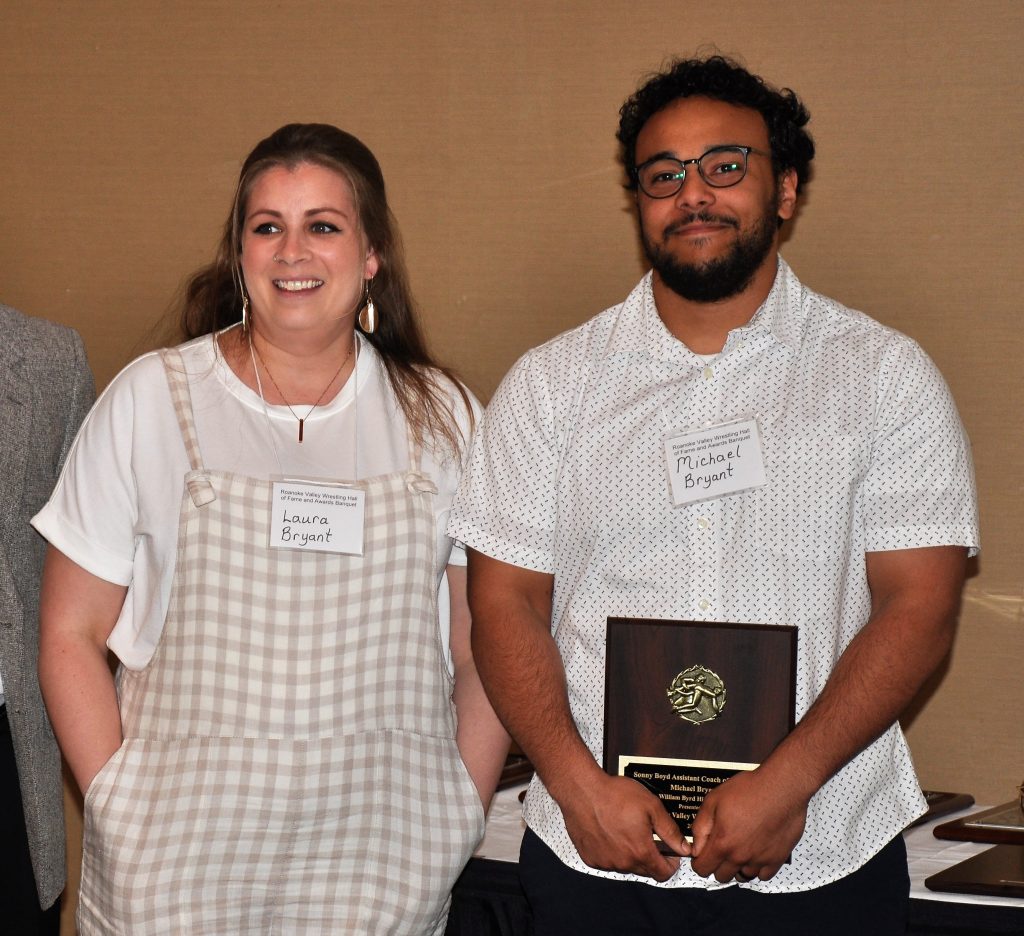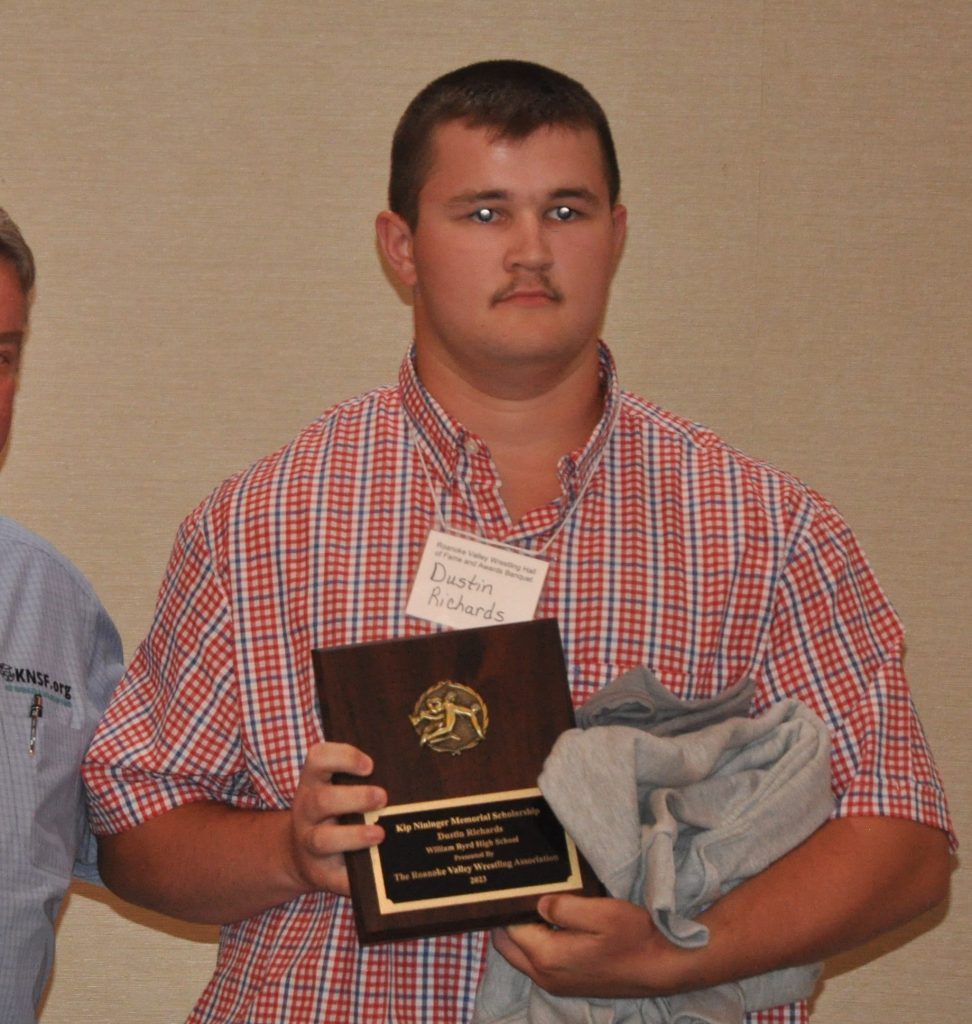 After the awards were handed out the inductees took their turn and Byrd graduate Alan Phlegar was inducted along with Rory "Tater" Benson, Rob Hale and Brandon Semones. Each inductee was introduced by a person special to them and Alan chose his former Byrd coach, Chuck Altice.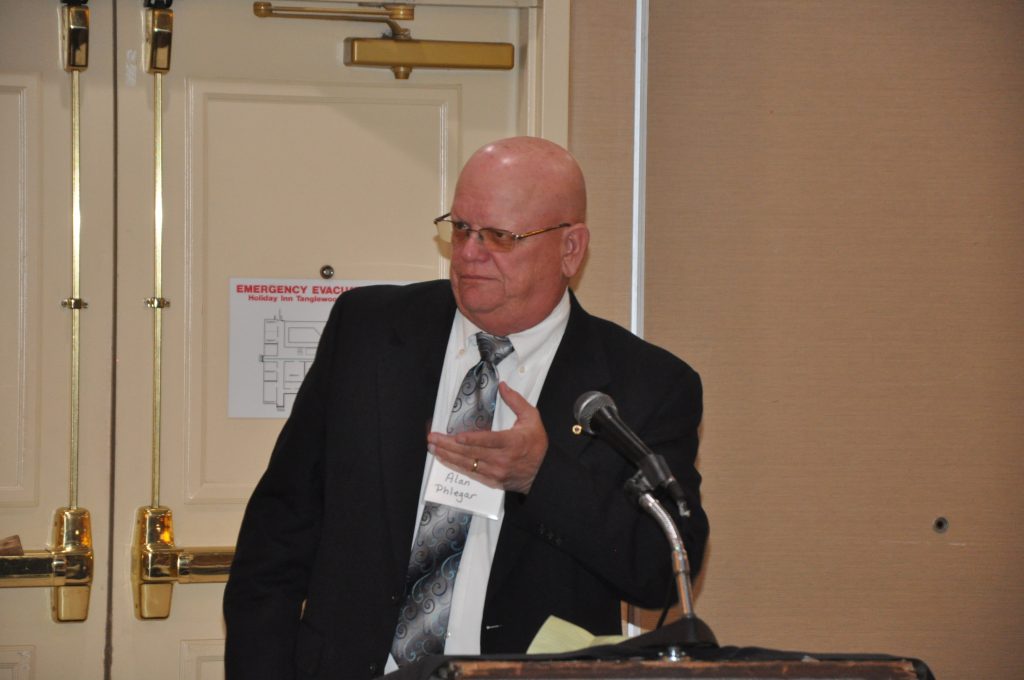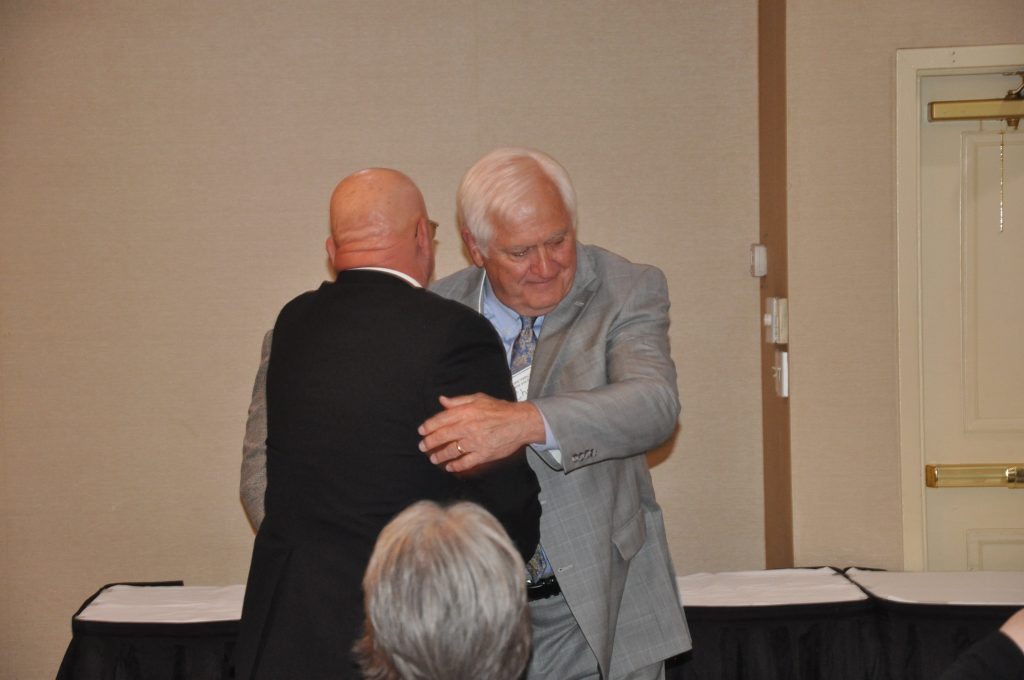 Alan wrestled at Byrd for Coach Altice from 1971-1975. As a junior he was the 2A District and Region champion and was a member of the State Champion team.  He was named to the All-Metro Wrestling Team.  Alan was an inspiration to his teammates and showed great dedication as he battled health issues.
Alan became part of the Big Orange Tournament beginning with the inaugural event in 1976. He has been a scorekeeper, timer, and has helped line up table workers for the tournament for over 40 years.  His continuous dedication to this tournament has earned him the title of Mr. Big Orange.
Phlegar has also worked other tournaments in the valley including district, region, and state tournaments along with the Titan Toughman, Northside Middle School Invitational, Ron Childress Tournament, River Rumble, and the Hokie Open/Southeast Open, Southeast Region for Ferrum, and the Division 3 NCAA Nationals.  He has helped pick up mats and deliver them for the state tournament and is always willing to help whenever needed.  He was given the Lifetime Achievement Award from the RVWA in 2017.
Alan and his wife, Terri, have a son, Adam, and a daughter, Lauren, and three grandchildren.  Terri also helped at the Big Orange providing food for the hospitality room.  His daughter participated in sports at Byrd and his son wrestled at Byrd and continues to come to town to help with the Big Orange Tournament.