By Sports editor Brian Hoffman
The William Byrd softball team has been playing a big league schedule. The Terriers were home to host Hidden Valley on Wednesday for their sixth game in nine days as the season heads down the stretch.
Byrd opened the busy schedule with a loss to Franklin County on April 18, followed by an 8-4 win at Liberty a night later. Addison Clark pitched and went the distance, striking out seven. Haleigh Vaughan hit a single in the third scoring two runs and Brooklyn Peters hit a two run homer. Abby Fitzgerald, Ryleigh Grubb, and Mandolin Draper each racked up multiple hits for the Terriers.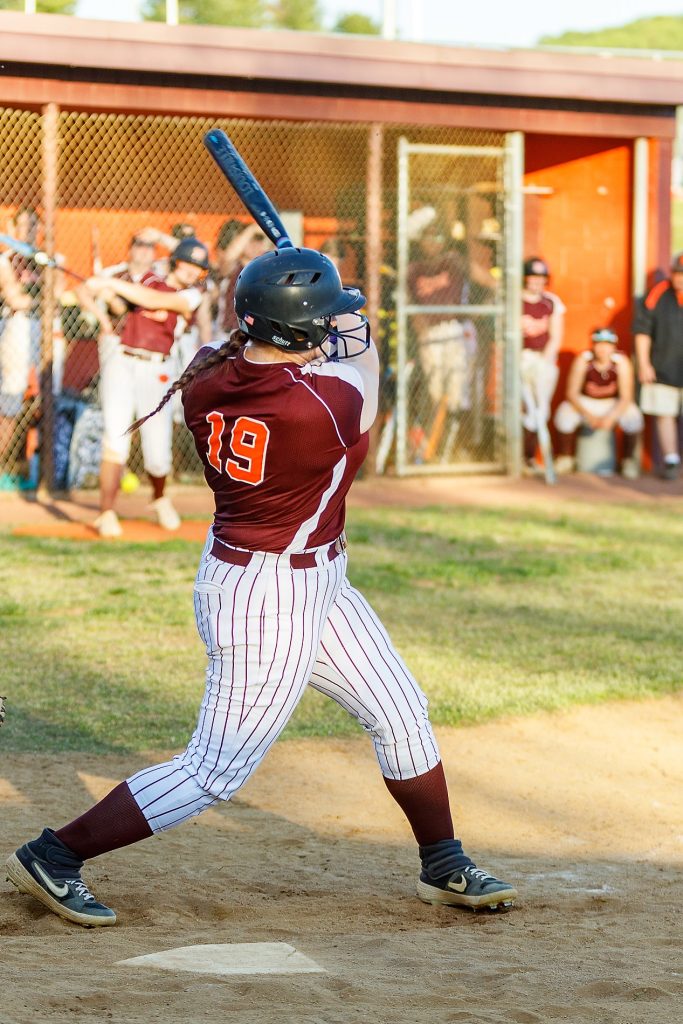 After a day off the girls hosted Northside on Friday and dropped a close one, 3-2, to the Vikings. Clark started on the mound again for Byrd and struck out eight over seven innings, but the Terriers went down on strikes 14 times themselves in the close loss.
Peters hit another home run for Byrd's two runs. Clark, Fitzgerald, Peters, Vaughan, Grubb Makayla Bell, and Sophie Brown each collected one hit.
Byrd had a make up game at Staunton River on Saturday and the girls dropped a 10-7 decision in Moneta. Peters continued to swing a hot bat with two more homers, giving her four in three games. She drove in six runs, including a seventh inning grand slam as Byrd's comeback attempt fell short.
Sara Lang pitched for Byrd and was touched for six first inning runs before Clark relieved and put out the fire. Vaughan also had a home run for the Terriers and went three-for-four at the plate.
The Terriers were back in action on Tuesday as they took on William Fleming in Roanoke and Lang had a much better day, shutting out the Colonels for a 10-0 Byrd win. She got some early support as Byrd scored six runs before she even took the mound, putting a crooked number on the board in the top of the first. The big inning was thanks to singles by Carson Wood, Bell, Peroulas and Lang and a double by Kyndall Agee. Sara struck out 13 Colonels in the complete game effort.
The win improved Byrd to 4-10 on the season and the girls were scheduled to host Hidden Valley on Wednesday night. On Friday the girls were scheduled to play at Lord Botetourt, although inclement weather was predicted as press time.