By Debbie Adams
William Byrd High School will be celebrating its 100th anniversary this school year. There have
been various events scheduled to commemorate the anniversary, including a host of class
reunions.
On August 25, the 1963-1964 Terrier football team held its own reunion and was recognized at
the first football game of the season on the occasion of the team's 60 th anniversary. This team
continues to be the highest-rated football team in the 100-year history of WBHS football. Their
final ranking was No. 2 in the state.
Several members of the team and their beloved coach, Norm Lineburg, met at the game, sat
together in the stands, and were recognized during a half-time ceremony led by Principal Tammy
Newcomb.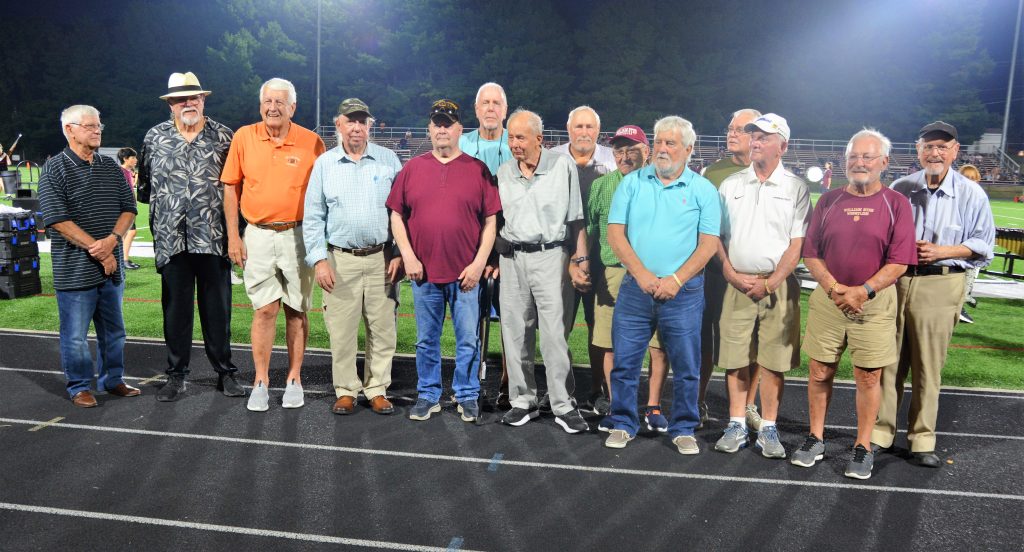 Attendees included Paul Barnard, David Bates, Jim Brogan, Richard Brogan, Michael Craddock,
Otis Dowdy, Elliott Foutz, Wally Foutz, Ray Hatcher, Warren Huddleston, Jerry Hunt, Jerry
McMillian, George Morehead, Gordon Mullins, Robert Price, Jimbo Sell, and Bobby Sboray.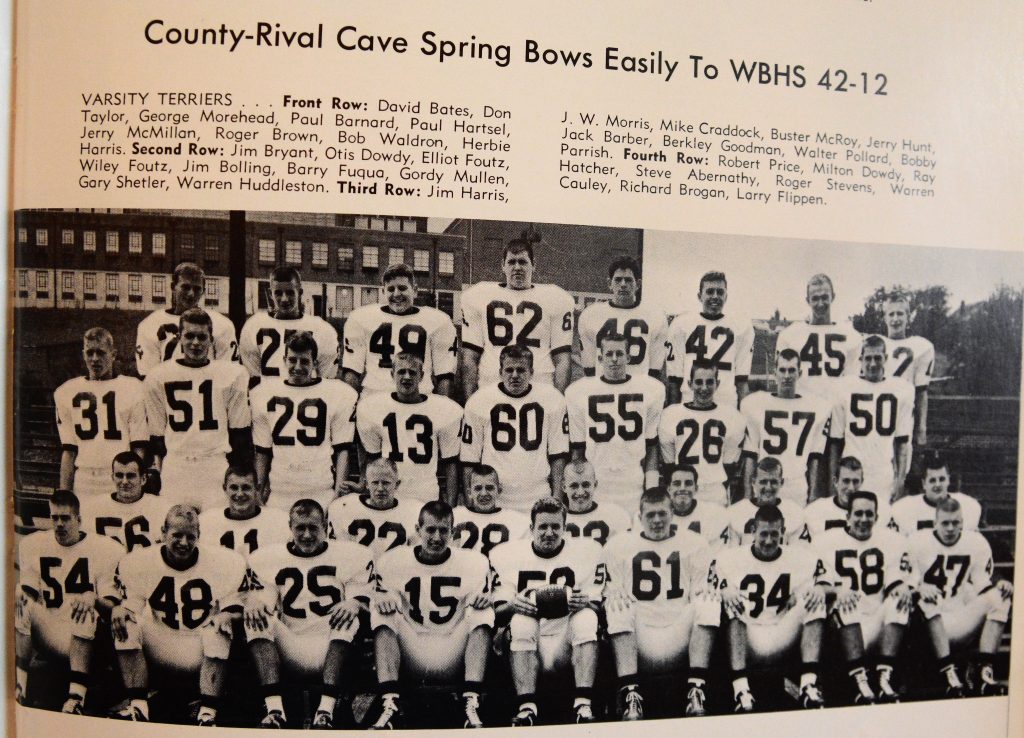 Nine players from the 1963-64 team played on two Blue Ridge District Championship teams.
Four players earned All Blue Ridge District First Team honors. Six players earned All City-
County on the first two teams. Seven players from the team went on to play college football.
Coach Lineburg is the only WBHS football coach to be named to the Virginia and National High
School Football Coaches Hall of Fame.