By Mary Jean Sullivan
This spring, ninety-eight William Byrd High School students got a taste of what it's like to invest in the stock market. Mary Jean Sullivan's Economics and Personal Finance students competed in The Stock Market Game™, which is a nationwide contest sponsored by the SIFMA Foundation every year since 1977.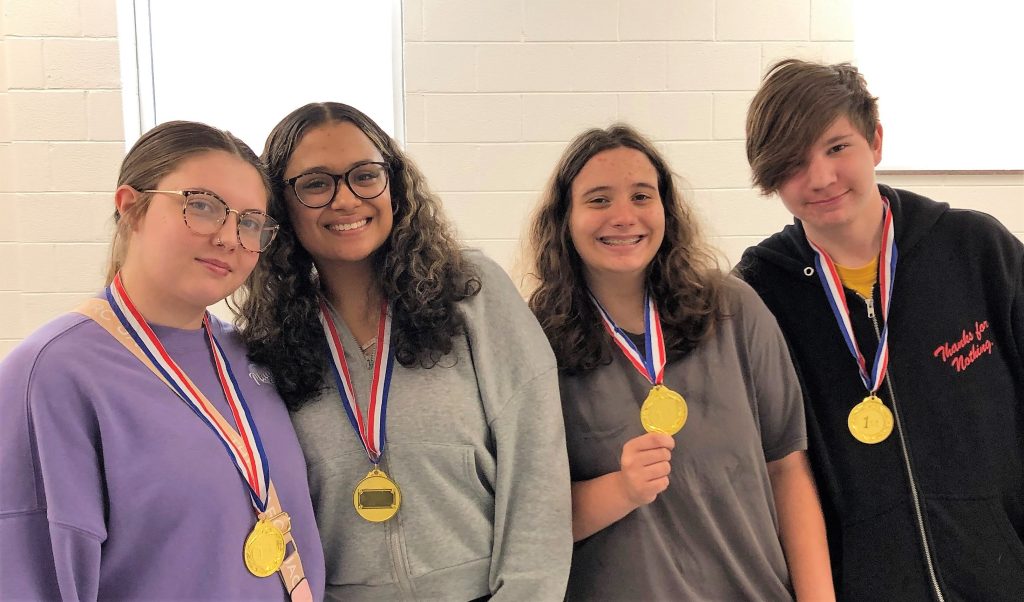 Twenty-five teams were allocated $100,000 each to invest in stocks, bonds, and mutual funds. Using a simulated investment platform, students were challenged to develop a diversified portfolio that would produce the largest return on their investment.
Over the course of two months, team members bought, sold, and closely monitored their securities. While the money was not real, the stocks, bonds, and mutual funds chosen by the teams were very real.
Congratulations to senior Tabitha Giles and juniors Marlee Francisco, Mykiah Garrison, and Avery Fay for their first-place finish among Sullivan's twenty-five teams. Regionally, their team finished in eighth place out of sixty-seven teams.
The winning team's portfolio grew by an impressive 3.28%. Their holdings included Nvidia, McDonalds, Microsoft, FedEx, Coca-Cola, PepsiCo, Marathon Petroleum, Walmart, Crown Castle, Vanguard Health Care Mutual Fund, and treasury bonds.
"Tabitha, Marlee, Mykiah, and Avery worked very well together," says Sullivan. "I watched them select quality stocks that pay dividends while passing on stocks that were overvalued. Their instincts and rationale were solid. I'm so proud of them."
Marlee was surprised by her group's win. "This was unexpected," she said.
Mykiah agreed, saying, "We thought other teams would outsmart us."
However, their win was not pure luck. Tabitha, explaining her group's methods said, "We went on Yahoo Finance, researched each stock to see if it would do well in the next few weeks, and then checked the risk to see if it was risky or not. Obviously, you don't want a super risky stock." She added with a large smile, "We rock!"
Avery commented, "Everybody worked together really well, and I'm really proud of everyone in my team and in our class."
Many teams experienced the roller coaster ride of emotions that comes with Wall Street's volatility. Juniors Jada Satterwhite, Noah "Zepp" Shelor, and Noah Thompson, along with senior Malachi Taylor, initially enjoyed gains with Tesla, Valero Energy, and Bank of America. However, those investments declined in value by double digits and dragged their portfolio's value down.
Noah Thompson said that one aspect of their investment strategy was to pair similar industries. "We started investing in gas manufacturing and then companies that help the people making the gas. We thought that would work, but it didn't."
Zepp Shelor took his group's portfolio performance in stride, smiling and shrugging his shoulders while stating, "It is what it is."
Sullivan feels for them. "If this game ran for a longer time frame, I have no doubt that their portfolio would rebound. Investing is kindest to folks with long horizons. I'm proud of my students for taking risks and experimenting with a real-world scenario."
Sullivan thanks Virginia Professional Educators for their $260 Classroom Mini-Grant which funded this unique learning opportunity for her students. She teaches Business Education and is the Future Business Leaders of America (FBLA) adviser at William Byrd High School.