Vinton Police Dept. hosts 2023 National Night Out Celebration
By Debbie Adams
The Vinton Police Dept. joined with law enforcement agencies from across the valley to
celebrate National Night Out at the Vinton War Memorial (Charles R. Hill Community Center)
on August 1.
National Night Out is an annual community-building campaign that promotes police-community
partnerships and neighborhood camaraderie to make neighborhoods safer, more caring places to
live.
Other agencies joining the Vinton Police for National Night Out included the Virginia State
Police, the Roanoke County Sheriff's Office, the National Park Service, Roanoke County Fire
and Rescue, the Roanoke County Police Dept., the Roanoke Public Library, and the office of the
Virginia Attorney General. Roanoke County Administrators Richard Caywood and Doug Blount
were in attendance, along with Roanoke County Sheriff Eric Orange, Roanoke County Police
Chief Michael Poindexter, State Senator David Suetterlein, and Roanoke County School Board
Chair Brent Hudson.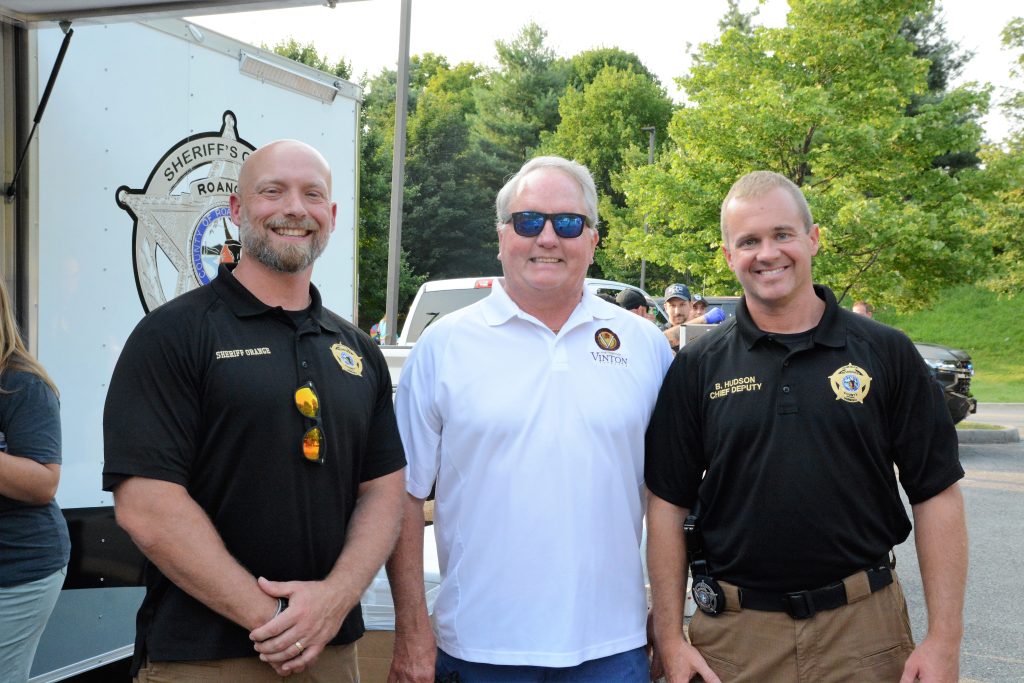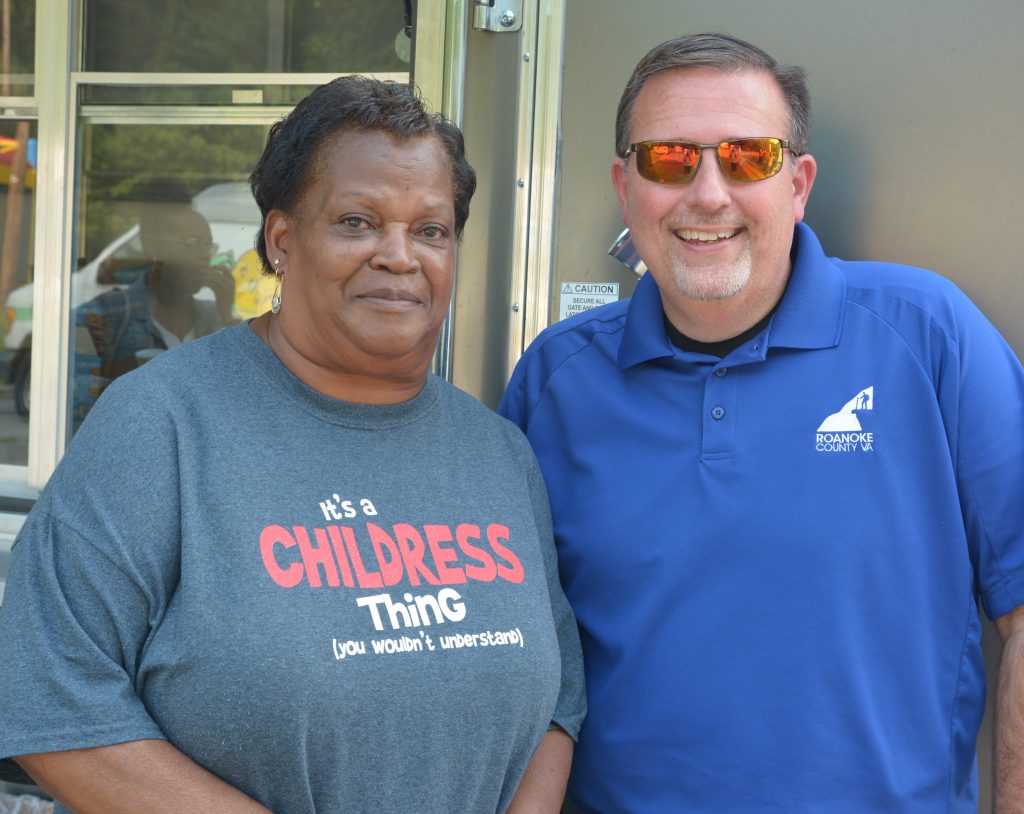 Vinton police officers and Vinton Town Manager Pete Peters kept busy grilling hot dogs for the
crowd. There was free food, Deb's Frozen Lemonade, popcorn, music from D.J. Leftwitch, corn
hole, and a bouncy house. There were lots of freebies for the kids, and police and rescue vehicles
to explore.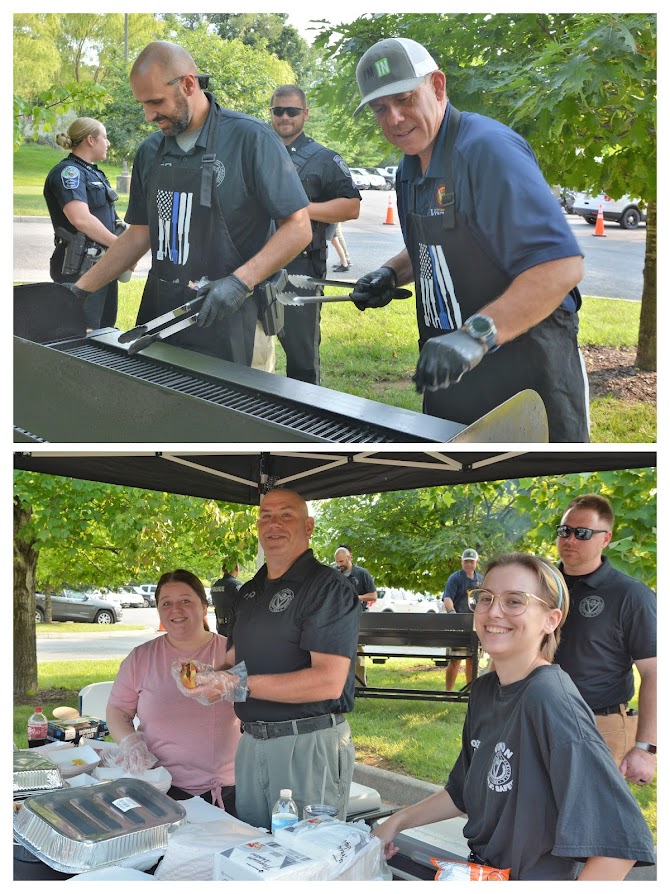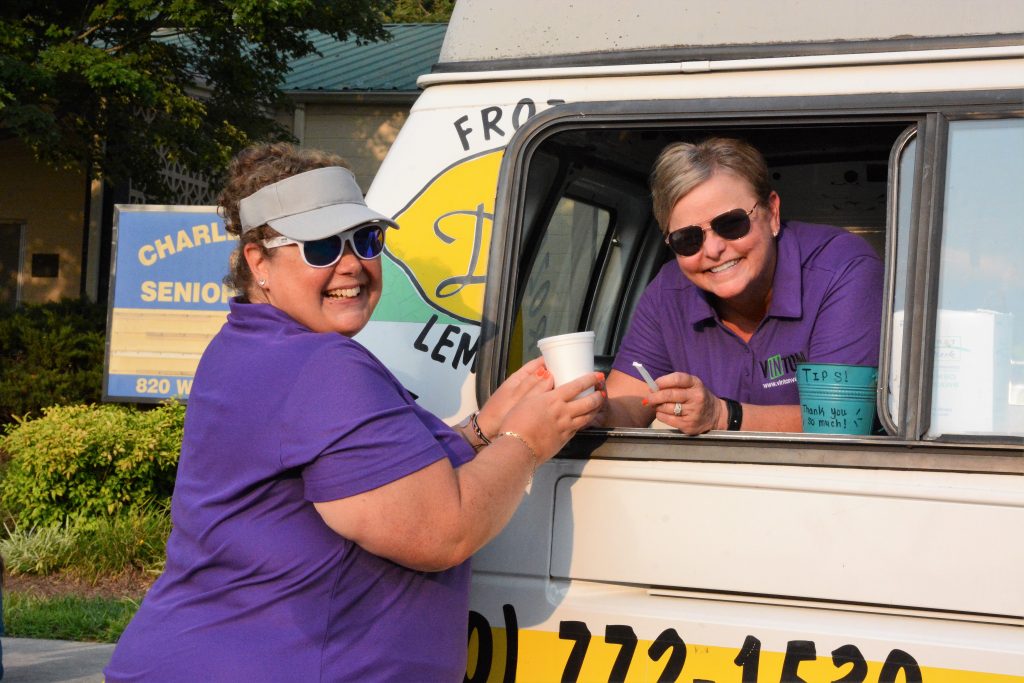 But most importantly there was time to visit with neighbors you hadn't seen since last year's
National Night Out. There was a chance for citizens to talk informally with law enforcement and
elected officials, including members of Vinton Town Council—Mayor Brad Grose, Vice Mayor
Mike Stovall, and Council members Sabrina McCarty, Laurie Mullins, and Keith Liles. (The
Vinton Town Council meeting for Aug. 1 was cancelled so council members could attend the
event.)
The highlight of this year's National Night Out was a climbing wall, enjoyed by children and
adults alike, including Vinton Police Chief Fabricio Drumond, Officer Jair Ponce, Officer Daniel
Valladarez, and Vinton Town Council member Keith Liles.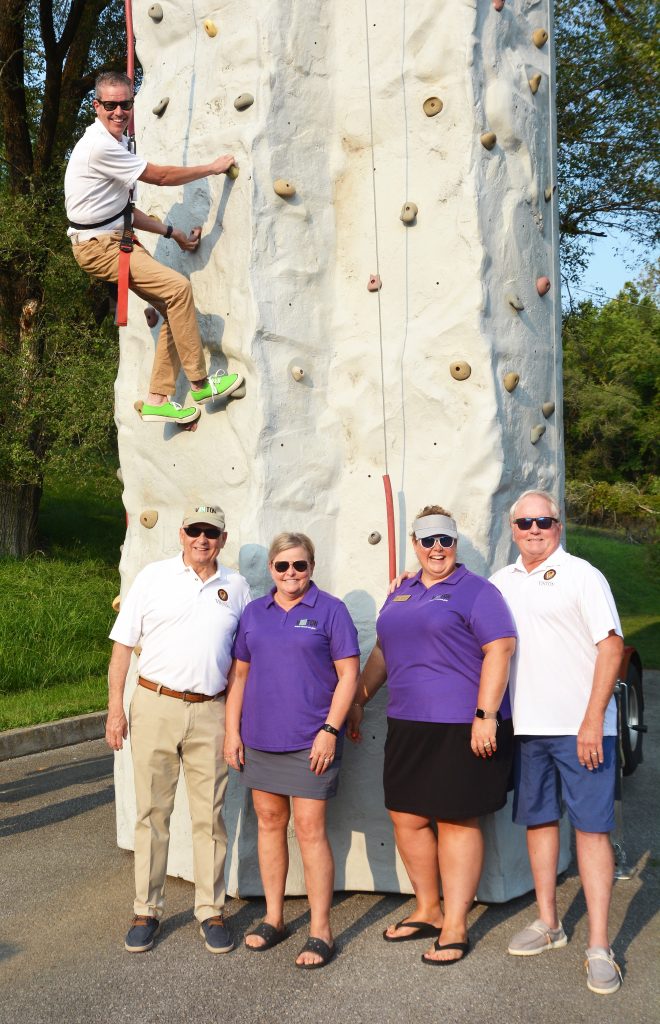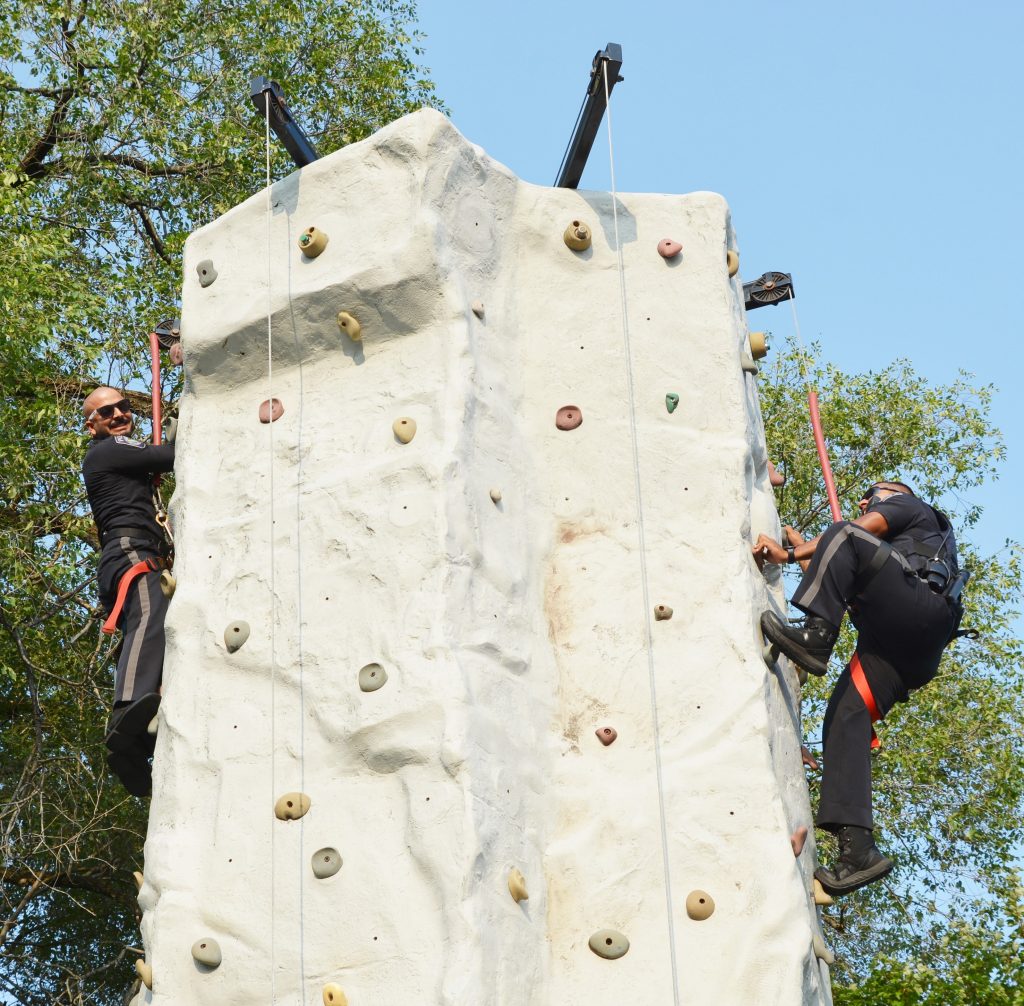 The first Tuesday in August has been celebrated across the nation and around the world as
National Night Out since 1984. That first NNO involved 2.5 million neighbors across 400
communities in 23 states. After 39 years, the event now includes 38 million neighbors in 17,000
communities with 162 of those being in Virginia.