By Debbie Adams
Everywhere you look in Vinton, construction is underway. If you based your perceptions of the American economy on what is happening in Vinton, things would seem to be booming.
Renovations are complete at Joe Goodpies Brick Oven Eatery in downtown Vinton, but the remainder of the Vinyard Station complex remains under construction, with completion and a grand opening anticipated in the spring. Retails shops will be added, including a coffee shop and hair salon.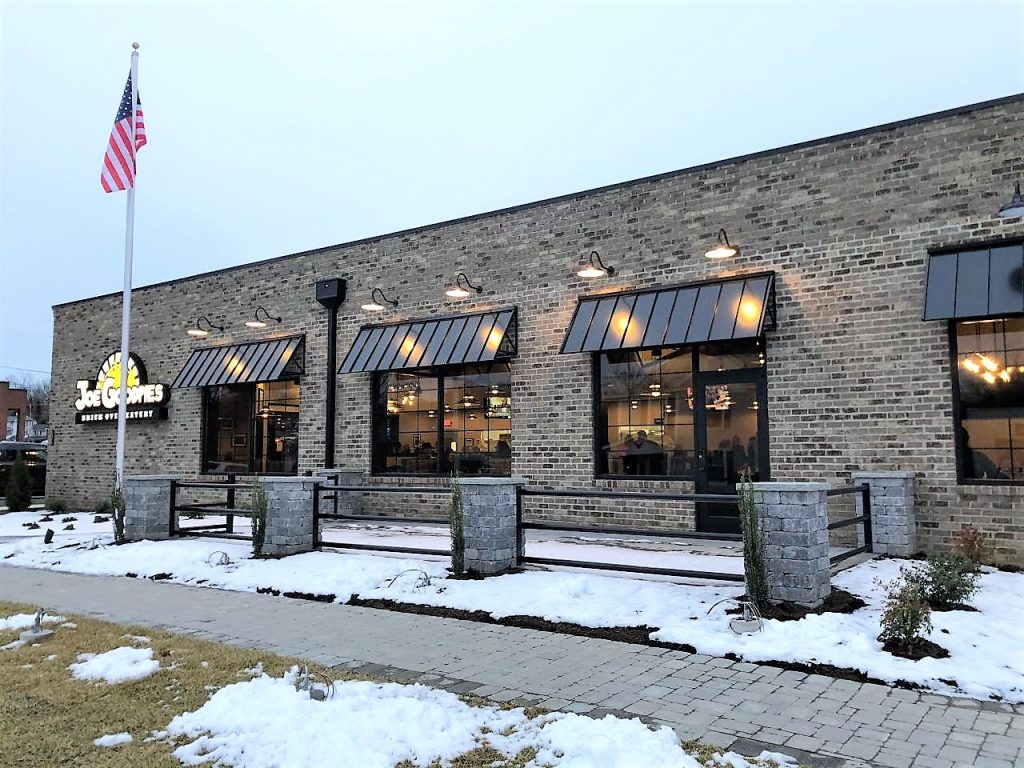 A huge expansion has gotten off the ground at Rosie's Gaming Emporium on Vinyard Road – with plans to nearly double the size of the facility.

"It's very exciting and moving at a good pace," said General Manager Ernie Dellaverson. "Our expansion has been defined by trades that have surveyed and excavated the area. Now we are getting ready to set our footings that will carry the ironwork for the structure."
The Rosie's investment is "into the millions" and also includes a parking garage with elevators and ADA accessibility. The expansion will add approximately 18,000 square feet to the main building and increase the number of gaming machines from 150 to 500.
Plans are for completion by the end of 2021. The existing facility won't shut down during the expansion project with parking currently available behind the building. Patrons need to enter from Vinyard Road. The access road from Niagara Road is currently closed during construction.
River Park Shopping Center on Bypass Road in Vinton is undergoing a re-do with Big Lots set to open for business on February 25. It is relocating from Lake Drive Plaza to a much larger space, almost doubling in size. Big Lots has made a substantial investment of around $2 million to build out the space. The Wilkinson Group is the developer. Other retail spaces are available.
Farmburguesa Restaurant on Pollard Street has plans for an expansion into the lot next door, owned by the Town of Vinton. The owners will be leasing the parcel with an option to buy later on. The business at both their Vinton and Grandin Village locations has been booming despite the pandemic.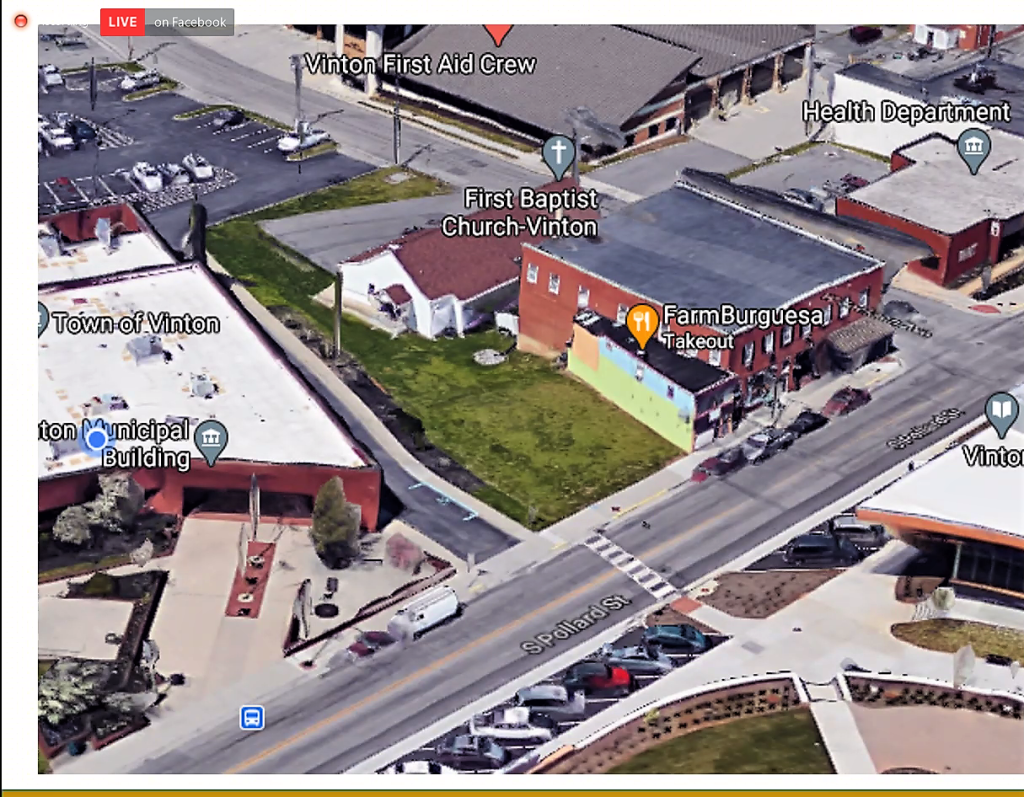 Plans include constructing a service window for to-go and curbside delivery, a brick paver patio with an enclosed wooden awning, a much-needed dry and cold storage building addition, an enclosed dumpster pad with an access drive, and an expanded kitchen with increased capacity through an automated grill.
Seating will be added for 46 additional patrons. An additional side entrance for staff will be constructed, along with pet-friendly seating. The owners plan to apply for an ABC license.
"We have been working diligently with a local firm of civil engineers and our architect," said one of the owners, Kat Pascal. "We hope to have more good news soon. Stay tuned on social media and our newsletters to stay updated."
Work on the new Bank of Botetourt building is moving along. "We have been onsite and performed most of the topographic location," notes J. Scott Caldwell, of Engineering Concepts in Daleville. "We need to go back onsite to locate invert elevations on the storm sewer."
According to Mary Ann Miller, vice president for Business Banking and Community Relations at Bank of Botetourt, "The site was recently secured for construction with fencing; footers are preparing to be dug and poured; real construction and framing will be coming soon, weather permitting.
The new bank building, located on Pollard Street across from the Municipal Building, will be approximately 2,700 square feet and will include an ATM with deposit capabilities. This office will also house the bank's mortgage company, Virginia Mountain Mortgage.
Construction is also underway on a new Taco Bell at East Vinton Plaza.
Renovations are slated to begin at William Byrd High School in late spring in a $21 million project.
"Currently, Hughes Architects and Avis Construction have completed the schematic design," said Chris Lowe, director of Facilities and Operations for Roanoke County Schools. "They are now working on construction document/design development plans. We anticipate site drawings and building drawings to be submitted in late April, in order to get a permit in May.
"The amount of ongoing construction within the town at the present moment is very exciting to see and a great indicator of how active our commercial growth is right now," said Vinton Town Manager Pete Peters. "For the last six years – and really dating back to the new Roanoke County Vinton Branch Library – the town has been extremely fortunate to have several significant redevelopment projects going on each year and numerous expansions of existing businesses, which have resulted in tens of millions of dollars in investment in the town and have created dozens of new jobs.
"Another great direct benefit of those many projects is the resulting new visitor spending within the town, and also retaining a greater portion of our own resident's discretionary spending on entertainment and dining," Peters said. "Those revenues are then leveraged back into services, upgraded equipment and infrastructure improvements, while not having to do unpopular tax raises and reduce services as operational costs inevitably increase over time."
"For many years, the town's cost of doing business was out-pacing annual economic growth and that path certainly isn't sustainable for the long-term health of a community," he continued. "These new projects over the last several years are just now starting to bear the revenues needed to redirect that trend. We have not solved the issue by any means, and there are always lurking concerns to keep your eye on, such as the COVID-19 pandemic, although we are heading in a much better direction and to the point where we can see visual positive change in the community."
"There are several additional projects on the immediate horizon, so there is no eminent sign that we have reached the peak of redevelopment activity just yet," Peters said. "This can all be attributed to the deliberate actions taking by current and previous Town Councils to encourage an environment for this type of activity to flourish, and also the immense support from Roanoke County to assist and partner on several of the projects."