By Debbie Adams
Lickidy Split Ice Cream has opened at 2445 East Washington Avenue in Vinton in the Washington Court strip mall near Dominos. Owners are Melissa and Brian Jones. They have been open for business about six weeks.
They serve a huge variety (40 flavors) of Hershey's Ice Cream in cups and cones, along with milkshakes, and combo meals—hot dogs and BBQ with chips and a drink.
The shop has a piece of Vinton history on display—the combo menu is written on a chalkboard donated by developer Dale Wilkinson and comes from Roland E. Cook Elementary School.
Hours of operation are Monday through Thursday from 11 a.m. to 9 p.m. and on Fridays and Saturdays from 11 a.m. to 10 p.m.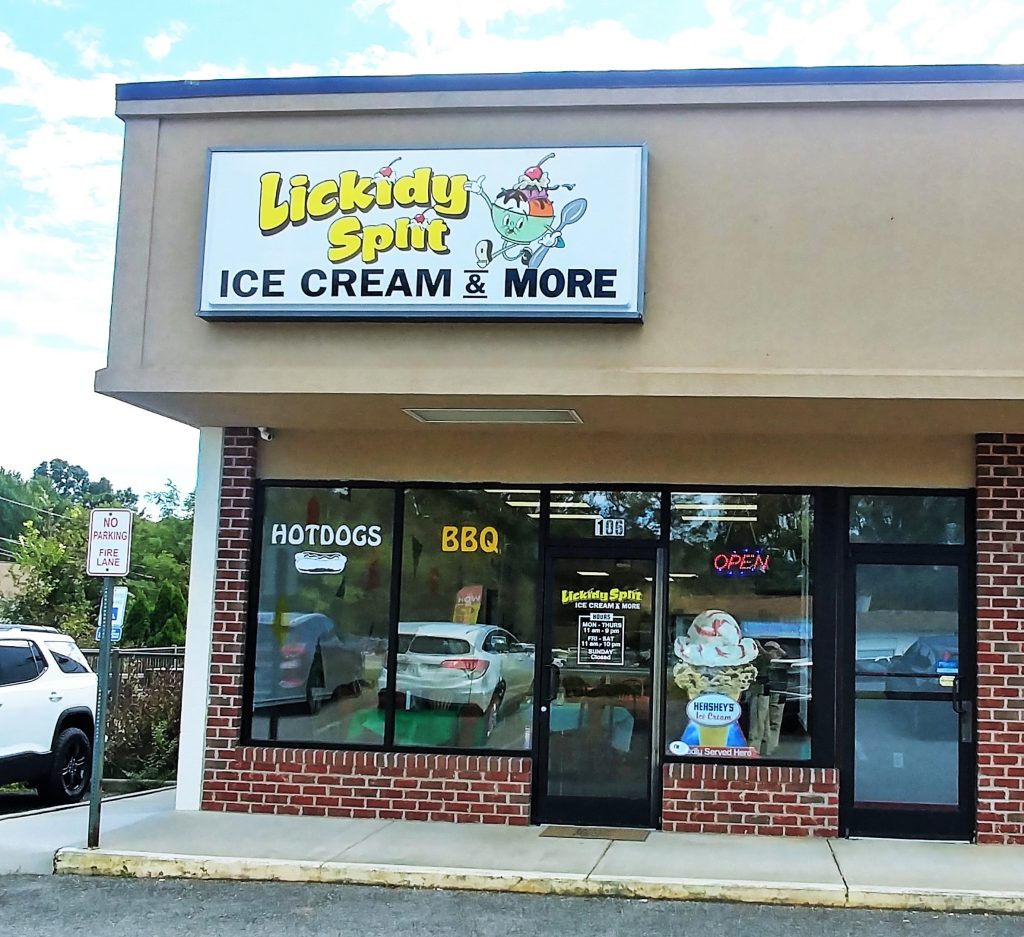 For more information visit their Facebook page at https://www.facebook.com/LickidySplit777/ or call (540) 595-9670.
Welcome, Lickidy Split!