By Debbie Adams
Several faculty and staff members at Vinton-area schools are retiring at the end of the 2020-2021 school year.
Julia Link and William McBride have retired from William Byrd High School.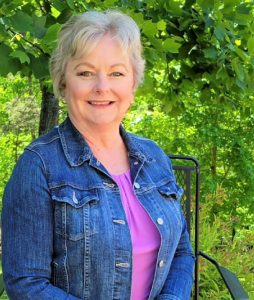 Link, a biology teacher, has spent her entire teaching career of 27 years at WBHS.
"WBHS has been a great place to teach because of the amazing faculty and staff as well as wonderful students and parents," said Link. "I have never wanted to teach anywhere else."
Her plans for retirement include "beach trips and traveling to new places, spending more time with family and friends, catching up on reading, and so many possibilities I haven't even thought of yet."
Link says she will miss the daily interactions with students and her "coworkers who are like family."
Link is a graduate of William Byrd High School as are her three children.
"Teaching this last year during a pandemic was challenging in many ways, and yet I enjoyed my students so much," Link said.  "We have all had to be flexible, and adjust to social distancing, virtual learning, new technologies, eating lunch together, cleaning and mask protocols, and just not getting to 'do school' like we have always done, but students were understanding, respectful, and appreciative. While I wish the pandemic had not happened, I will remember this as a very special year that we all managed to survive together!"
Billy McBride is retiring as a building operator at WBHS. He has spent 25 years working with Roanoke County Public Schools.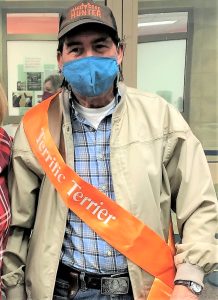 Cynthia Bushnell and Becky Reed are retiring from William Byrd Middle School.
Bushnell, administrative assistant, has worked at WBMS and in Roanoke County Schools for 15 and a half years. Prior to coming to Roanoke County, she worked for fifteen years in the financial industry with J.C. Bradford & Co.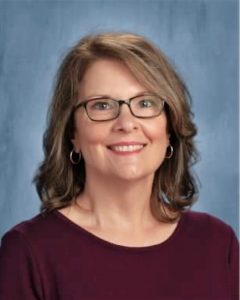 Bushnell says that she would like to spend some time in retirement "enjoying nature a little more by visiting some nature trails, and maybe do some hiking." She plans to substitute teach for Roanoke County, as well.
"The best thing about my years at WBMS–I appreciate all the support I've received over the years working here," Bushnell said. "We have supported each other in many ways. Helping others is something I enjoy doing."
She says she will miss the adult and student interactions.
Bushnell and her husband are awaiting the birth of their first grandchild in November. "We are so excited. My son returned home from Houston, Texas, where he attended and graduated from Universal Technical Institute, just last week. My daughter works at UVA. She's a PICU RN.  She has recently gone back to school for her degree as a Nurse Practitioner. My son-in-law teaches at a private school near Charlottesville and, is working on completing his doctorate degree. My husband has been in the tire repair industry for many years. It is his hope to retire in the near future. We have an upcoming wedding anniversary on June 1, 36 years.
"I love my family so much," Bushnell said. "I really don't know what I'd do without them. I love animals, which comes from growing up on a farm; I have my parents to thank for that. Family is important to me and as I retire, my hope is to spend more time with them. I would also like to be more involved with my church."
Becky Reed has worked at WBMS for 16 years and for 20 years with Roanoke County. She teaches Special Education.
She previously taught in Bedford County Schools for five years and at the Minnick Education Center for five years.
Reed plans on volunteering as a campground host for federal and state campgrounds upon retirement. She says the best thing about her years at WBMS was the "feeling of being family with my colleagues." As for what she will miss most in retiring, "it's the kids."
She plans to continue as Ham Radio Club sponsor at WBMS and as a minister to children at Parkway Wesleyan Church.
Sandra Hogan, Linda Hughes, Kathleen Lunsford, and Jenny Stallard are retiring from Bonsack Elementary School.
Sandra Hogan has worked for nine years at Bonsack and for Roanoke County Schools. She is an instructional assistant. Her plans for retirement are spending time with her family.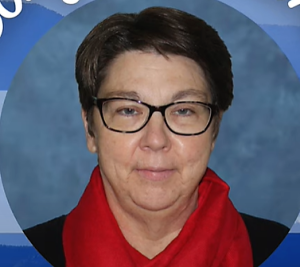 Special Education teacher Linda Hughes has taught for 34 years in Roanoke County Schools in several schools. She will be enjoying her retirement on her land in a neighboring county.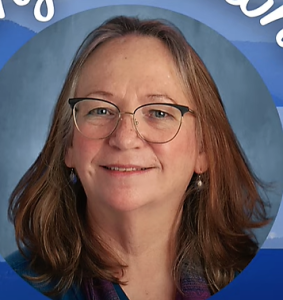 Kathleen Lunsford has taught at Herman L. Horn and Bonsack Elementary, for a total of 12 years with Roanoke County, in Grades 1 and 3, and art. She has been a RCPS employee for 13 years.
"I came to public education late and worked in many places," Lunsford said. "I've been a professional artist all my life and I am looking forward to creating new works."
Her plans for retirement are "making art and spending time with my family. We are a family of creative people who enjoy work and creative activity.
"My years in Roanoke County Schools have been one of the highlights of my life," said Lunsford. "I have loved the staffs and the students. They have made each day an adventure. I will miss the people—the kindness of those I have worked with and for has enriched my life."
Jenny Stallard was one of the original staff members at Bonsack Elementary, coming to Bonsack with several others from Roland E. Cook for a total of 29 years with Roanoke County Schools. She says she "loved working in the cafeteria with the little ones" and was an office IA. She plans to enjoy retirement with traveling and her family.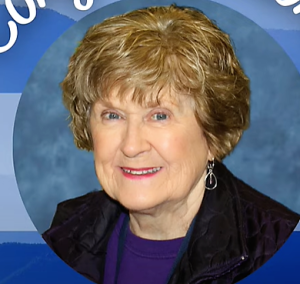 Phyllis Satterfield and Ronda Wickham are retiring from Mount Pleasant Elementary.
Satterfield has been involved in the field of education for 42 years, 22 of them in Roanoke County. She has served as a guidance counselor at Mount Pleasant.
"I have been blessed to work with many wonderful educators, parents, and supportive communities," Satterfield said.  "The children have taught me so much and will forever be in my heart."
Wickham has worked at Mount Pleasant for 32 years, the last 27 in kindergarten. Her years in Roanoke County Schools total 38, including teaching at Burlington, Glenvar, and Bent Mountain Elementary Schools.
As for her retirement plans, "I will be doing the extended work plan, so I'll still be able to hang out at school here and there! I want to spend more time with my grandchildren as well as older family members who need care and assistance."
Wickham says the best things about her years with Roanoke County schools is "the sense of purpose and accomplishment I have felt.  What a privilege it has been to shape young minds and watch them learn and to help them feel loved and worthy.  It has truly been a calling in my life."
As for what she will miss, "In addition to the children, I will miss my colleagues. It has been a blessing to work in a school where everyone is family. When one hurts, we all hurt, and when one has victories, we all share in the joy."
Wickham has served on Mount Pleasant's PTA board for many years, contributing to the planning of events and activities for their students.
"I have been married for 37 years to my wonderful husband, Roger," Wickham said. "We have three grown children–Steven, Daniel, and Jenna. We have two daughters-in-law, Kaitlin and Kristin, and we're blessed with four sweet grandchildren.
"There is no greater gift than knowing that I have somehow touched lives and made a difference in the world," said Wickham.  "I sincerely hope that every single person who works in Roanoke County Schools feels the same."
Donna DeWease has retired from W.E. Cundiff Elementary as an instructional assistant. She spent her first two years with Roanoke County working at Herman L. Horn Elementary and then at Cundiff for 30 years. She says she will miss the children and the friendships she has made. As for retirement, "I plan to spend a lot more time with my family."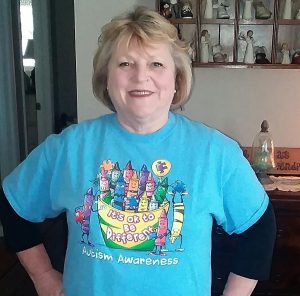 Herman L. Horn Elementary did not have any retirees this year.
Roanoke County Public Schools had 72 retirees for the 2020-2021 school year with an accumulated 1,583 years of service.