By Sports Editor Brian Hoffman
The All-Blue Ridge District football team has been released and William Byrd is well-represented. The Terriers filled a dozen positions on the combined first and second teams and had the Offensive Lineman of the Year in senior Dustin Richards.
Richards was named to three first team positions on the All-BRD team. He was a two-way selection at tight end and defensive end and was also named first team at punter in his first year manning that position. He shared Offensive Lineman of the Year honors with DJ Toliver of Lord Botetourt.
Six other Terriers were named to the All-District first team, including quarterback Israel Hairston at the "All-Purpose" position. Other first teamers on offense included center Luis Hernandez, placekicker Bricen Lancaster and kick returner Alex Dunn, a freshman. On defense lineman Doniven Davis and linebacker John Kiker were named to the first team.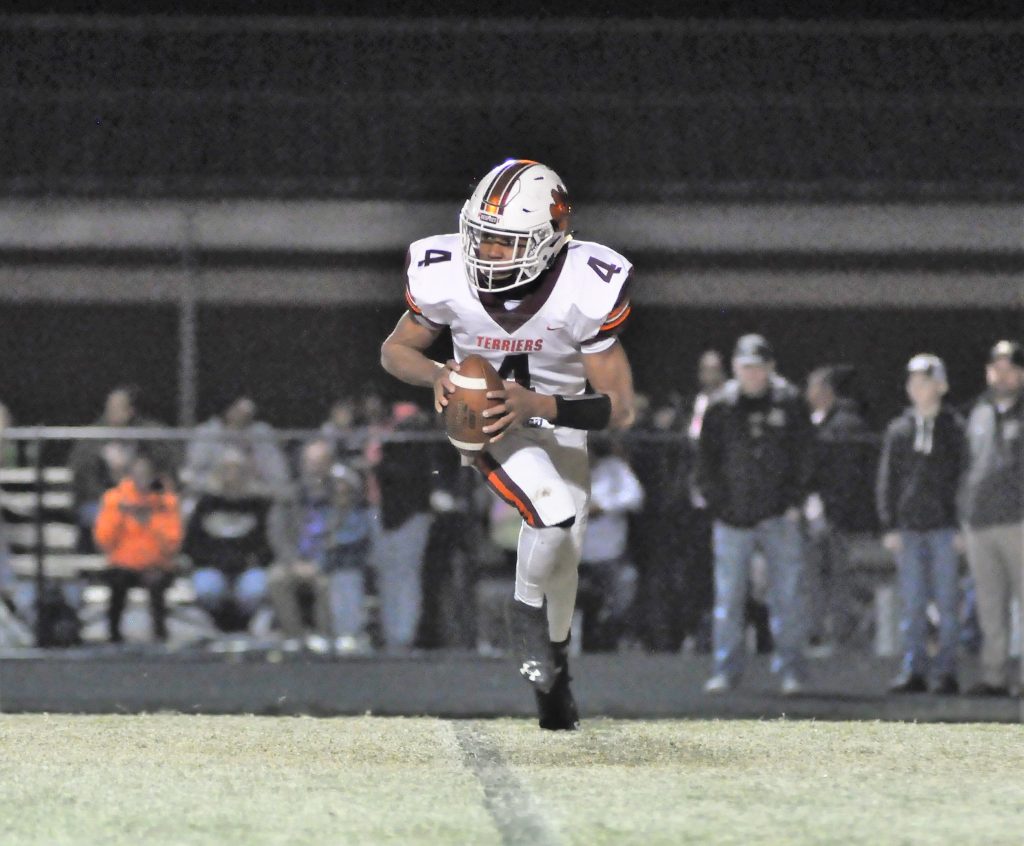 Byrd also had three second team selections, including Dunn who was named as a wide receiver. and DeShannon Reed, another freshman, is second team at running back and BJ Cheatwood was a second team selection on the offensive line.
Jakari Nicely of Lord Botetourt shared Most Valuable Offensive Back honors with Jahylen Lee of Franklin County and Nicely was named Offensive Player of the Year. On defense Cade Lang of LB was the Player of the Year and Most Valuable Defensive back while teammate Titus Hopkins was named Most Valuable Defensive Lineman.
Jamar Lovelace of William Fleming was named Blue Ridge District Coach of the Year.