By Sports Editor Brian Hoffman
The high school basketball season will tip-off next week with both the William Byrd girls and boys scheduled to play on Tuesday against Blacksburg. The girls will be home and the boys are at Blacksburg.
This is the second season for boys' head coach Brad Greenway after moving from the girls' locker room. The Terriers had a home scrimmage this week as they prepare to jump full force into the season next week.
"I don't know what this team will end up doing at the end, but our goal right now is to win each day," said Greenway.  "We are a young and inexperienced team relative to the teams we are playing, and it's really important that we have a good practice each time we step on the floor so that we have a chance to reach our potential this season."
Key returning players for the Terriers include Hayden Eads, Isaiah Board and Jaiden Childress.
"Those are three guys we need to be anchors in order for us to be successful this year," said Greenway. "Eads is a returning sophomore who is a talented player that can do a little bit of everything,  great footwork, shows leadership qualities and is still young but we have high hopes for him.
"Board is also a sophomore, but an excellent shooter and scorer, natural instincts are 10/10.  Jaiden, a senior, is probably our best athlete on the floor and brings some unique aspects to the team with his ability to get to the basket in traffic and score."
Greenway also has high hopes for Grayson Webb, a senior who will protect the rim. He showed some unique shot blocking ability last year.
"Grayson Webb is a guy we need to have a big year," said Greenway. "He's a senior that has played a little bit here and there but never really had a huge role.  He's going to have to play inside and out for us to have success by the time it's over.
"Also a guy that could end up being a big part of what we do this year is 10 Ty Blalock.  Big frame, athletic, what you look for in a lot of ways in a basketball player.  He was on our JV team last year as a sophomore and his first year in our program but truthfully could have been on our varsity team by the end of the year. He's got some leadership qualities and is a smart player.  Big hopes for him."
Randy Bush is also entering his second season as head coach after assisting Greenway with the girls prior to last season. He returns three seniors, point guard Sophia Chrisley, Alexis Helton and Taylor Davis.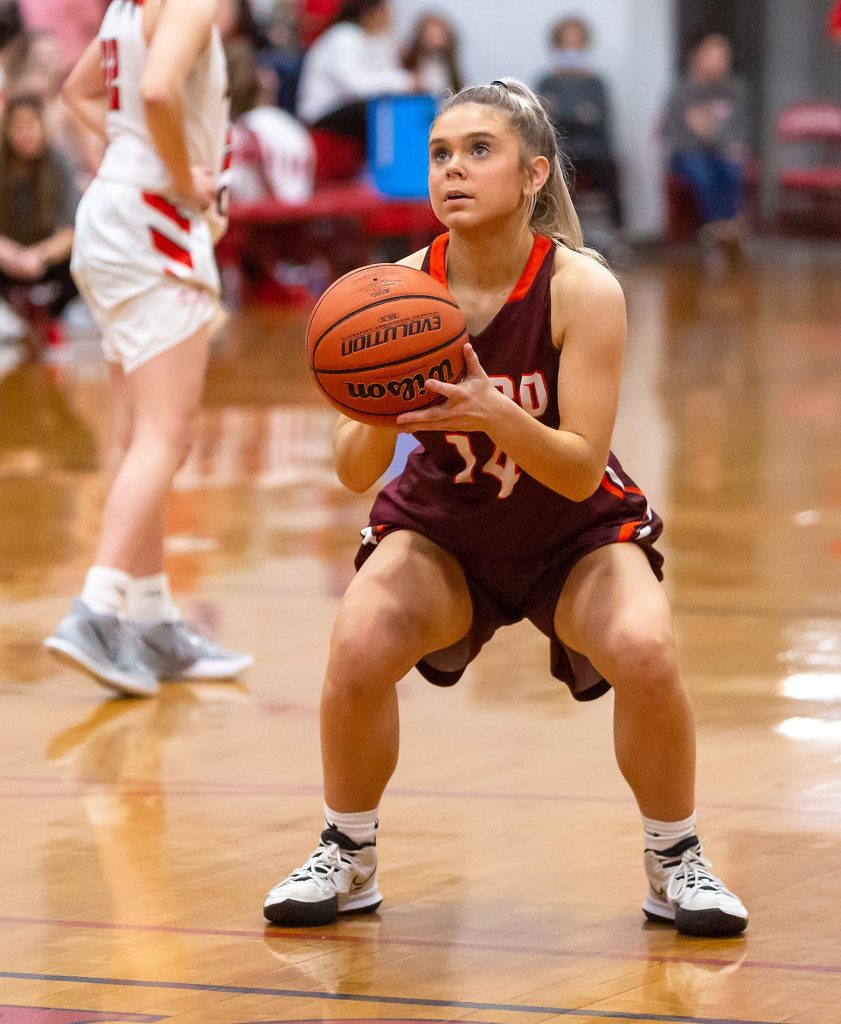 "We will be led by a committee," he said. "One game might look different than the game before but as they develop they will become more adhesive."
Bush has two juniors and eight sophomores on the varsity along with one freshman.
"Of these 14 only five have any varsity experience," he said. "However, they are competing each day in practice and getting better. I love how close this group is already."