The William Byrd High School football players will get a chance to hit someone in a
different colored uniform for the first time Friday when the Terriers host Glenvar in a
scrimmage.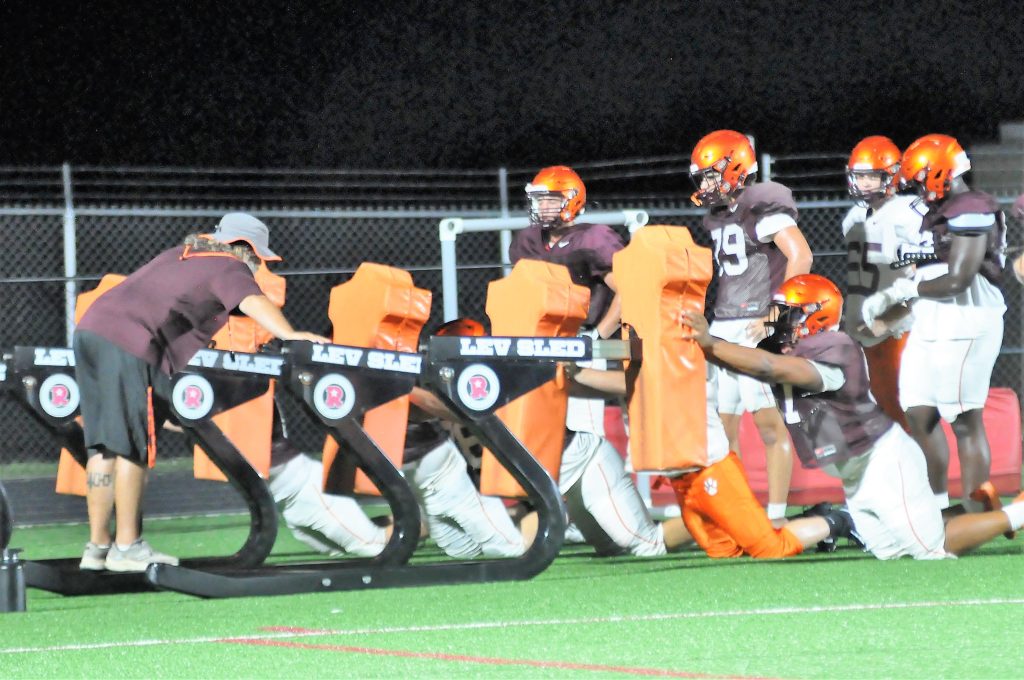 The first snap is scheduled for 5 pm on Highfill Field at Vinton's Patterson Stadium.
The two county schools have scrimmaged for the past two seasons, and once again it will
be a "controlled scrimmage." The Terriers will have a benefit game at Rockbridge County on
August 18, then open at home with Liberty on August 25.
Byrd treated area fans to a "Midnight Madness" practice at Patterson Stadium last Friday
night, or actually Saturday as the case may be. The Byrdmen took the field at midnight and
practiced for about an hour and a half. The kids love it and it's a chance for fans to get an early
look at the team.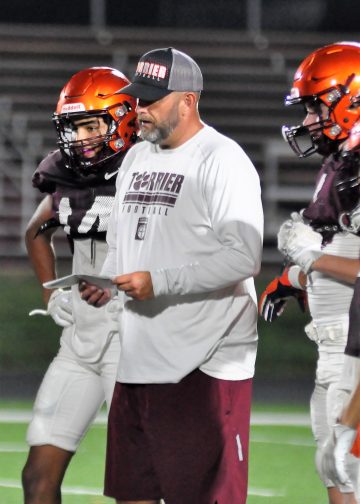 "Our Midnight Madness practice is a tradition we brought to William Byrd in 2019," said
coach Brad Lutz. "While it is our first full pad practice, it enhances the football culture in our
school and community. Even though practice begins at midnight, we always get a great crowd of
football families, students, friends, and members of the community. Our players and coaches
appreciate that support, and it adds to the practice environment."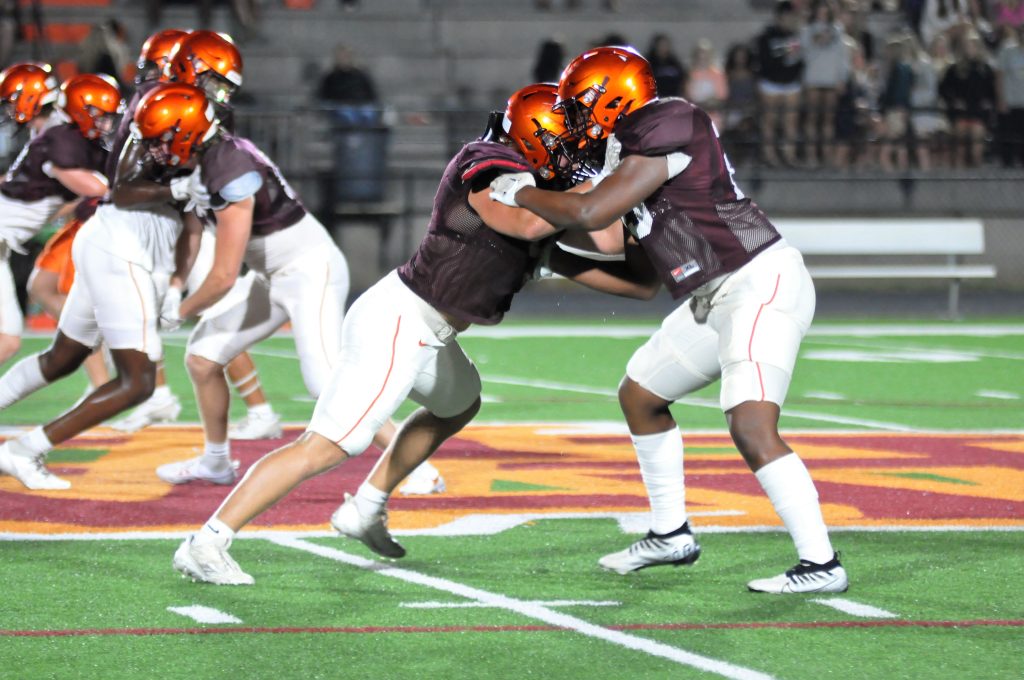 The Terriers have been working hard toward opening day and hopes are high for a
bounce back season after last year's 3-7 campaign.
"Our coaches are very happy with the progress of our team," said Lutz. "We have a lot of
experienced players returning this year, so that has helped with expectations and installments.
We have a great group of young men on our roster, and they have been fun to coach, but we have
a lot of work to do. Our coaches and players know that, so we are pushing hard to prepare for
Liberty High School."
The William Byrd Middle School will participate in a jamboree today in Salem at Salem
Stadium, beginning at 5 pm. The Terriers will be joined by Andrew Lewis Middle School,
William Fleming and Patrick Henry in controlled scrimmages. The middle school Terriers open
at home on August 16 against Staunton River.