The William Byrd boys saw their basketball season come to an end but not before they put a scare into undefeated Northside Tuesday night. The Terriers dropped a 65-56 game to the Vikings in the Region 3D quarterfinal at Northside High.
Byrd came into the game as the decided underdog against Northside, a team with an eye on the state Class 3 championship. The Terriers had lost to Northside on three other occasions this season so it was no surprise when the talented Vikings raced to a lead of as much as 17 points in the second quarter and took a 35-24 lead into the locker room at halftime.
However, Byrd came alive in the third quarter. The Terriers won the quarter, 19-10, to cut the lead to 45-43 after three quarters and Byrd was still within two with two minutes to go in the game.
"We just got locked in on both ends in the second half," said Byrd coach Brad Greenway. "We were down two with two minutes to go and had three good looks at a three that would have given us the lead, but we just couldn't get one to go down."
Northside survived and advanced to tonight's region semifinal while Byrd ended the season at 12-14. Take away the four losses to undefeated Northside and the Terriers were 12-10 against everyone else, and four more losses were to defending state champ Cave Spring, twice, and Class 5 district rival William Fleming, another of the area's very best teams.
Jaiden Childress led the Terriers Tuesday with a near triple double, putting up 16 points, 10 rebounds and seven assists. Ty Blalock had 17 points and eight assists and Isaiah Board had a dozen points.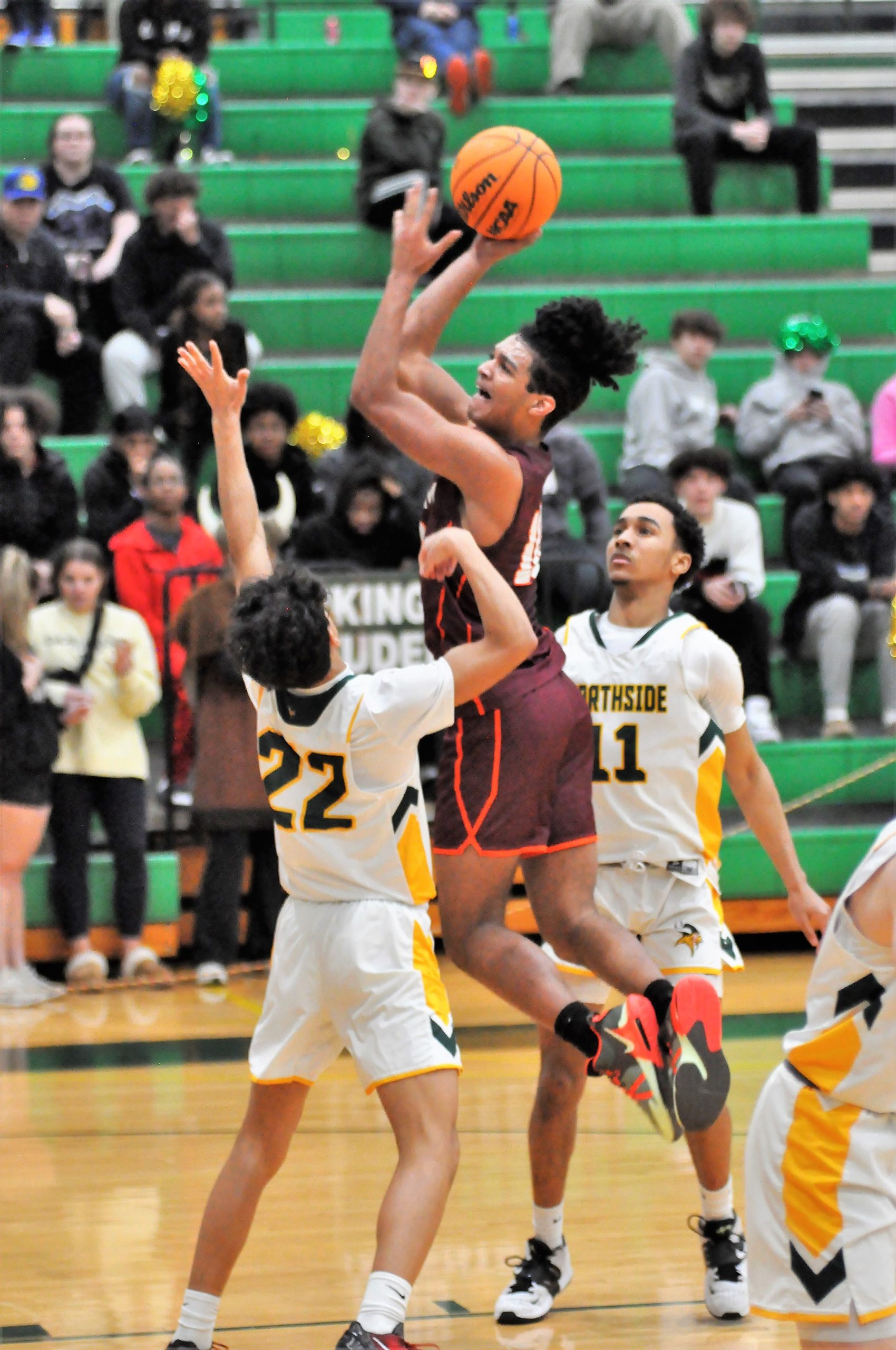 The loss followed a region opening round win over Magna Vista last Friday at Byrd. The Terriers took an 84-74 win with four players in double figures, Blalock with 15, Childess and Board with 14 each and Israel Hairston with a dozen. Childress had 11 boards and Blalock had nine.
"From where we started in November until now, we've made a ton of growth," said Greenway, who loses three seniors, Childress, Bryson Webb and Jacob Dickerson. "If we can keep this team together I'm super excited about what we can do next year."