By the Administrative Team at William Byrd High School
Each school week, the administrators at William Byrd High School recognize faculty and staff members for their wonderful contributions to our students and community with the Terrier Spotlight of the Week.
The first Terrier Spotlight of the Week announced on January 15 is Mrs. Carla Hatfield. Affectionately known as "Dylan's Mom" (Dylan is our Top Terrier for 2020-2021) around the school, this "Top Terrier" mom is equally worth celebrating. The former English-teacher-turned-librarian has been a huge part of our success this school year. She has tutored students during Help Days, guided student research in the library, proctored numerous SOL tests, and laminated roughly twenty years' worth of Mr. Galbreath's instructional materials. Through it all, Mrs. Hatfield has been a great sport and a wonderful team player. And in case you're wondering, she is indeed related to the Hatfields from the infamous Hatfield and McCoy family feud. So, while she may seem kind, I don't suggest getting on her bad side anytime soon! Thank you again, Mrs. Hatfield for all of your hard work this school year.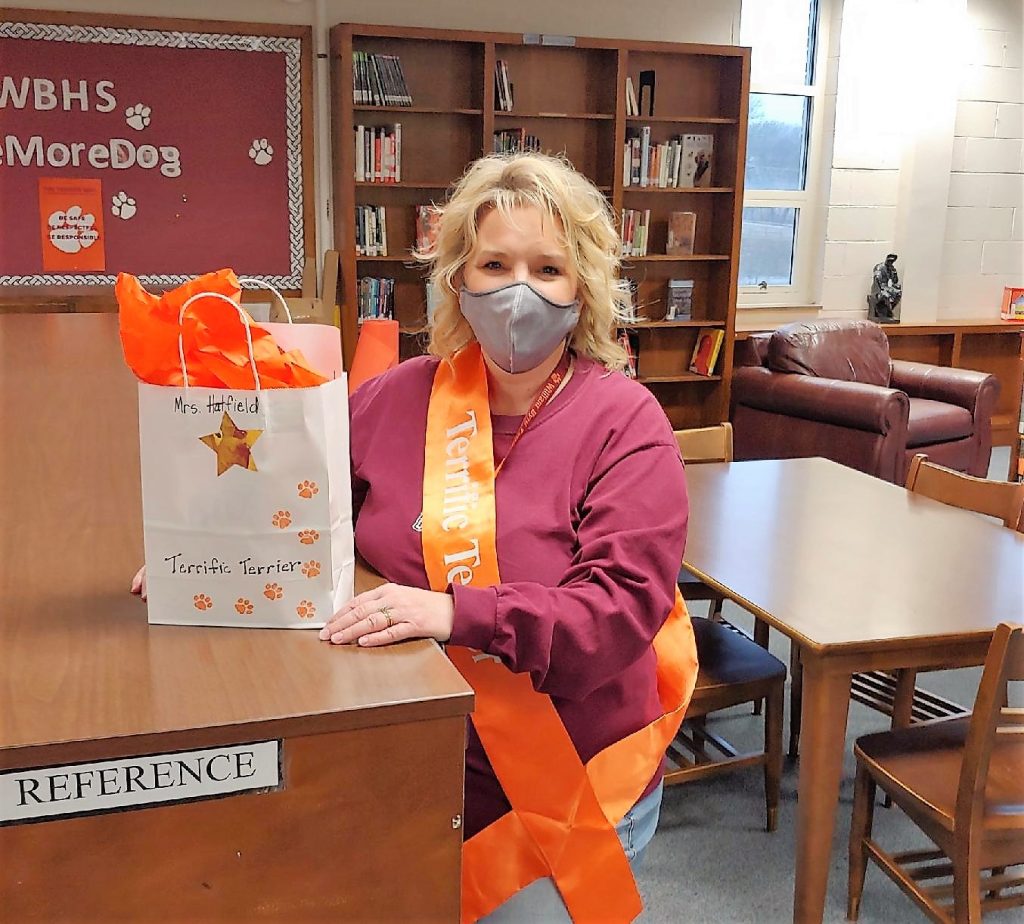 Next up is another new member to William Byrd High School, Mr. Ryan Adams. The recent Virginia Tech graduate has brought his talents to Vinton, and our students are reaping the rewards from it. Being a first-year teacher is never easy, and the challenges this year have made it even more difficult, but Mr. Adams has risen to the occasion!  Apart from killing it in the classroom, Mr. Adams enjoys cooking and baking in his free time. And now that the science department knows this, they will be expecting tasty baked goods once the pandemic is over. Once again, thank you Mr. Adams for all that you do for our students!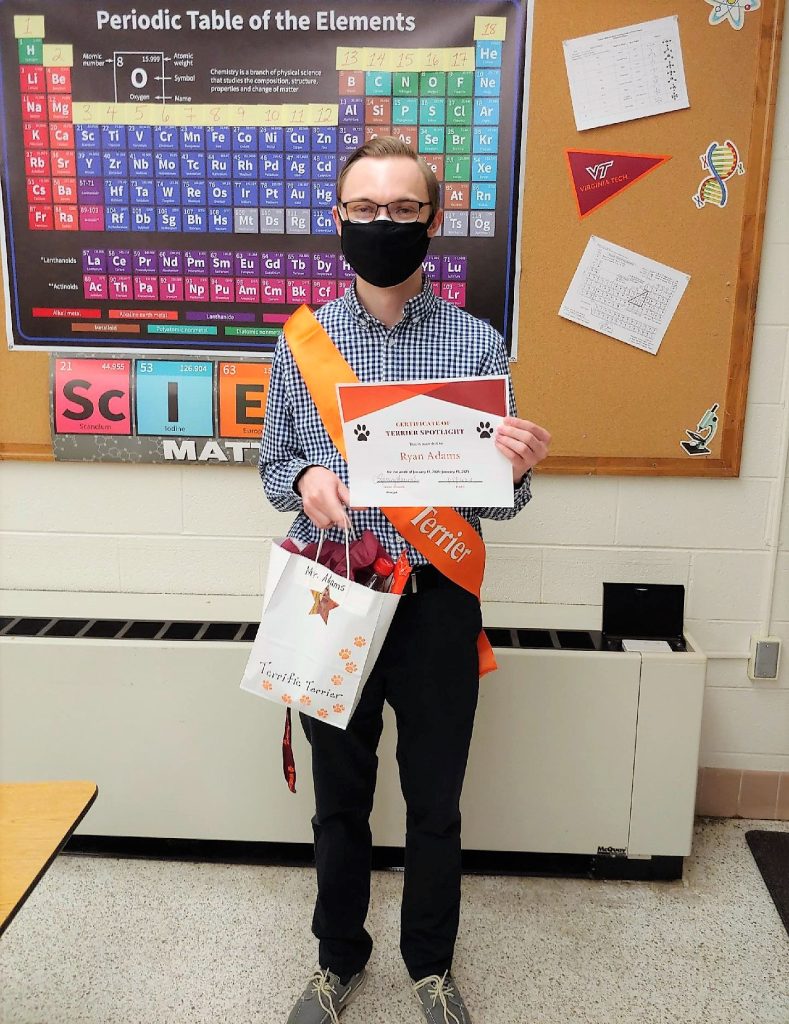 Our next Terrier Spotlight of the Week is Krista Martin. Mrs. Martin teaches Algebra I and II and serves as the Terriers Swim Coach. A fun and adorable fact about Mrs. Martin is that she met her husband in 9th grade, sitting in the exact same classroom that she teaches in today. If that's not a made-for-TV Hallmark movie storyline, then I don't know what is! Whether it's teaching in the classroom that she first caught feelings in, or pushing her swimmers to reach their full potential, Mrs. Martin does it all with a passion and enthusiasm that you can't help but appreciate! Thank you again for all that you do to support our students and athletes.
Our final Terrier Spotlight is one of the most calm, relaxed, and gentle souls you'll ever meet–our wonderful athletic director, Mr. Jason Taylor. While those who know him best may not use those same adjectives to describe him, he has certainly had to cultivate these traits to navigate the ever-changing guidelines for high school athletics this year. Through all the obstacles and unknowns, one thing has remained constant: his commitment to our coaches and student athletes. As we inch closer to beginning our first competitive play since the COVID outbreak, Mr. Taylor deserves a great deal of credit and respect. Thank you, Mr. Taylor, for always supporting and advocating for the student athletes of William Byrd!