By the Administrative Team at William Byrd High School
Each week the administrative team at William Byrd High School recognizes faculty and staff members for their wonderful contributions to our students and community.
First up on April 16 was Ms. Barbara McGrath. Ms. McGrath teaches Biology and AP Biology here at William Byrd, a long stretch from her studies at Le Moyne College in Syracuse, New York. Prior to teaching, Ms. McGrath worked over a decade as an animal behaviorist studying wolves. Which if you ask me, is great preparation for working with teenagers.
Ms. McGrath's passion for biology is all-consuming. When asked about her favorite hobby or activity, she simply states "collecting dead things in jars" #scienceteachers. Her passion and wealth of knowledge in the field are invaluable for our students, as is the care, kindness, and generosity that she gives to her students and colleagues. We're all thankful for her hard work and dedication to our school and community.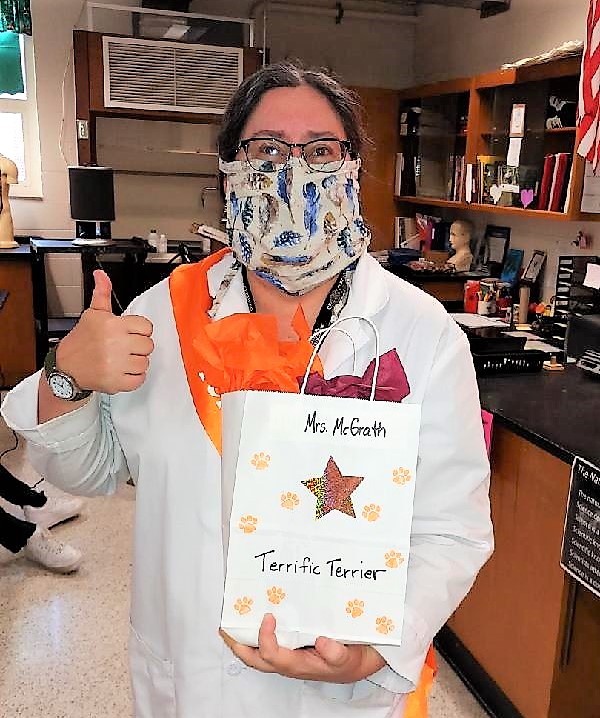 Our next spotlight of the week goes out to a new member of Terrier Nation, it's Ms. Ashley Phillips. Ms. Phillips is in her fifth year of teaching and came to us from North Carolina, along with her husband, Coach Satterfield. Ms. Phillips teaches English at both William Byrd Middle and High Schools. She excels at building positive relationships with her ninth grade English students. Along with co-teacher Ms. Patrick, she has created a classroom culture that is fun, engaging, and welcoming for all students. The youngest of four, Ms. Phillips is quite the traveler, now living in her ninth state in the U.S. Outside of school, she enjoys being outside, listening to music, and playing with the "doggos." Thanks again, Ms. Phillips for being a phenomenal teacher and mentor!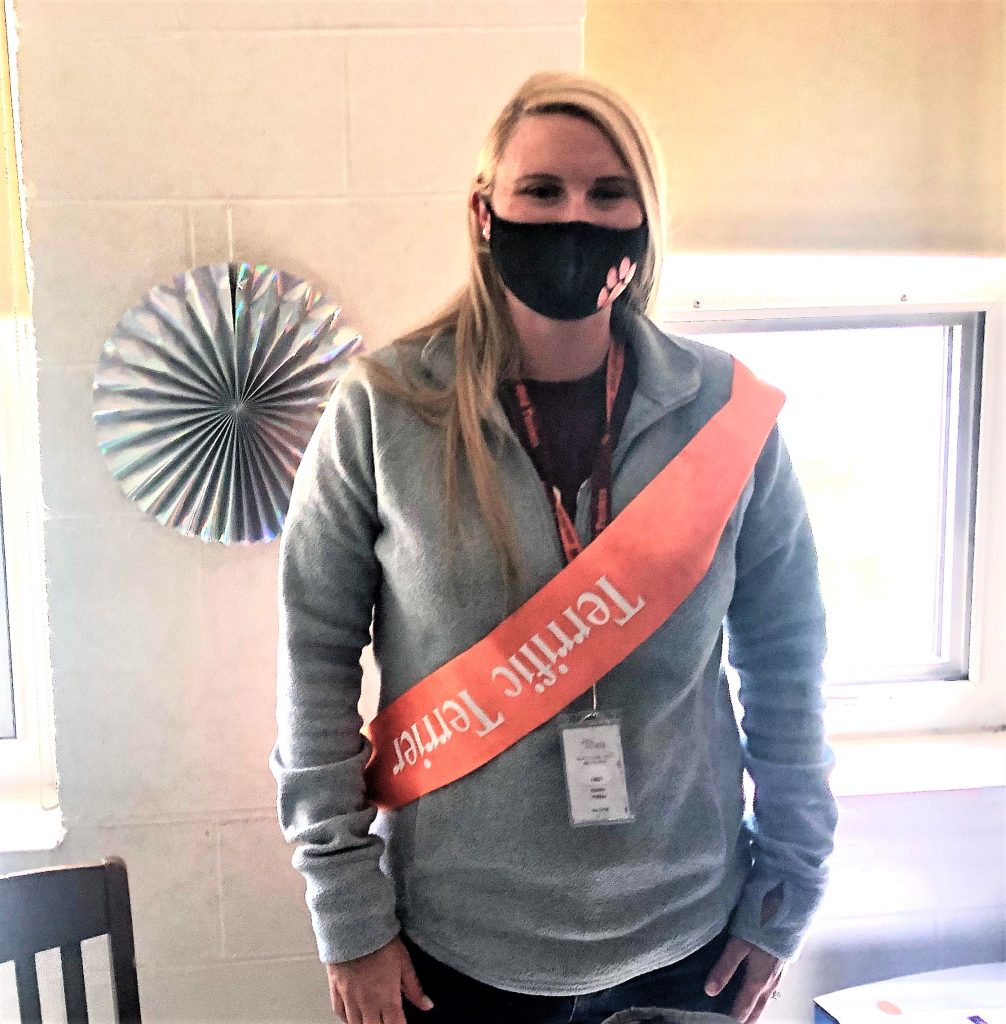 Our next spotlight recognizes another member of our stellar English department–it's none other than Ms. Jackie James. Like Ms. McGrath, Ms. James has traveled quite the distance to be at WBHS. Ms. James graduated from Cornell College in Iowa and once lived in the U.K. prior to teaching in Vinton. This once ex-pat has brought her knowledge and love for literature and worldly experiences to the students of Byrd. Ms. James teaches Pre-AP English 9 and 10, and also teaches with RCPS Online Academy. Ms. James' passion for literature, strong content knowledge, and willingness to support students and staff make her a fantastic educator. Outside of school, Ms. James is a foodie with a bit of a sweet tooth. And of course, like all English teachers, she loves to read. Thanks again Ms. James for all of your hard work this school year!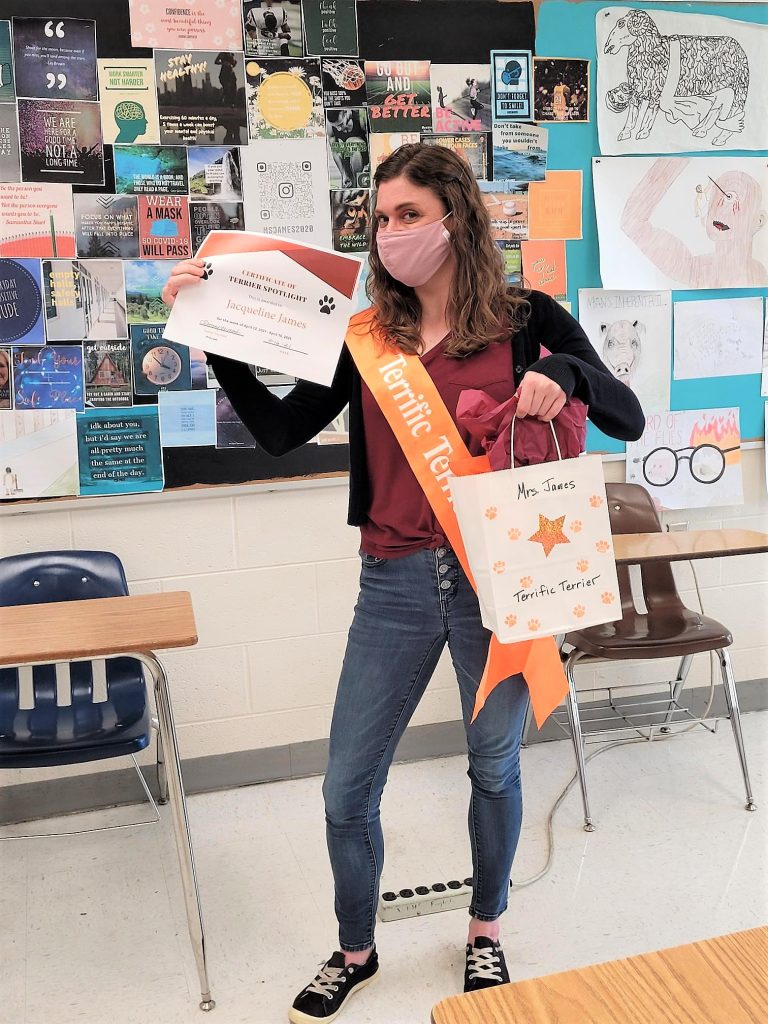 Our last spotlight of the week goes out to a true legend of William Byrd. A favorite among students and amateur wrestling enthusiasts across the region–the "Nature Boy" of Vinton, Mr. Brady Paschal. Mr. Paschal is part of our wonderful maintenance staff here at WBHS. He has faithfully served the Byrd community for the past 38 years. This school year has been particularly challenging for our maintenance staff. Brady has met these challenges head-on and with the spirit and charisma that we all know and love. Brady's dependability and willingness to go-above-and-beyond are greatly appreciated, as is the way that he contributes to our school culture. Whether he is playing his favorite country tunes outside for students in the morning, or asking a student or teacher about their weekend, Brady makes everyone feel welcome here. As I mentioned earlier, he's also a bit of a wrestling fanatic. Outside of school, Mr. Paschal, aka "Hateful Child," works as an amateur wrestler. A hobby that he will adamantly tell you is NOT fake! While the authenticity of professional wrestling is up for debate, there's no debating Brady's love for our school and community. Thanks again Brady for all that you do!