By the Administrative Team at William Byrd High School
The administrative team at William Byrd High School has once again recognized faculty and staff members for their wonderful contributions to students and the community.
The first Spotlight of the Week, announced on March 12, was Coach Eric Royal. Coach Royal's energy, vigor, and enthusiasm can put Millennials to shame. Whether it's on the track, in the classroom, or out directing buses, Mr. Royal brings plenty of school spirit and positive energy.
Mr. Royal teaches the all-important government course, along with his wonderful co-teacher, Ms. Stover. These two have a phenomenal partnership and have consistently wowed students and staff with their positive classroom culture, dynamic lessons, and vibrant classroom décor.
Outside of school, this cross-country and track coach enjoys, you guessed it, running. What may surprise you, however, is that Mr. Royal owns land in Scotland. Students and staff may indeed call him Lord Royal; that is if you can stomach such a thing. Jokes aside, Mr. Royal is an awesome teacher and coach and an overall great guy. We'd like to say thank you again for all that you do for the school and community.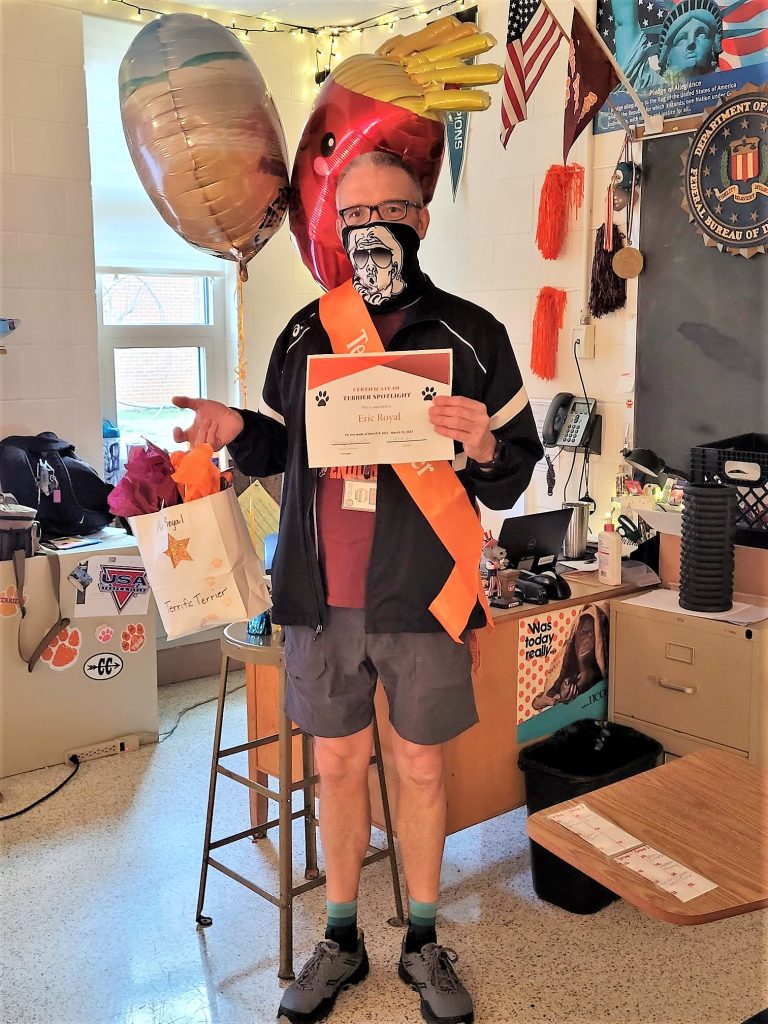 Our next Spotlight of the Week is a phenomenal teacher and coach—Ms. Molly Cox. This former Lynchburg College student-athlete does a little bit of everything for the Byrd community. She coaches volleyball and soccer, teaches Health and PE at the middle and high school, holds CPR certification sessions on Wednesdays, and she still somehow finds time to school Coach DeCoster and Coach Kessler in pickleball after-school.
Coach Cox's commitment to our students on the court and field is mirrored in the classroom. Her fun, engaging, and holistic approach to classroom instruction hasn't gone unnoticed. Whether it's making vision boards or stress balls, there's never a dull day for students in her classroom. Outside of coaching and teaching, she enjoys hiking and reading, as well as spending quality time with her family and adorable dog, Sturridge. Thanks again Coach Cox, for being an outstanding coach, teacher, and colleague!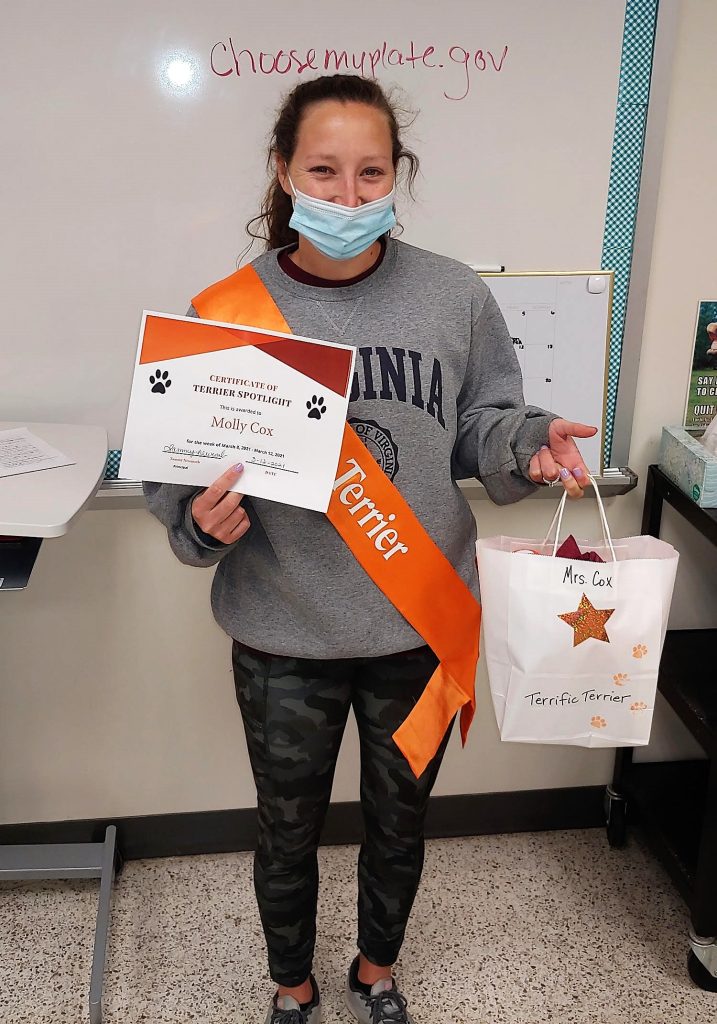 Our next Spotlight of the Week goes out to yet another teacher and coach: the ever-present Coach Chris Carr. You may indeed find Coach Carr any and everywhere Terriers congregate. From bus duty and traffic detail in the mornings and afternoons, teaching geography in the classroom, coaching on the diamond, to announcing football games on Friday nights, Coach Carr is there!
We'd like to also highlight how well Coach Carr and Coach Brad Lutz have adjusted their World Geography class to accommodate and meet the needs of students this school year. They've been flexible and have constantly adjusted their approach to give students the best chance of success. Coach Carr, you're a great teacher and coach and a true professional. Thank you!
Our final Spotlight is the one and only Ms. Deanna Bibby. This week marks School Social Worker Appreciation Week, and we'd like to highlight one of the best in the business. Ms. Bibby is a caring, hardworking, and dynamic social worker. She works tirelessly to make sure students and families in our community receive the support and services needed to be safe, healthy, and able to successfully participate in school. Ms. Bibby also plays a vital role in promoting and ensuring equity within our district by serving on the RCPS Equity Task Force. Outside of her work with the Byrd community, Ms. Bibby enjoys spending time with her loving family and being outdoors, particularly camping and stargazing. Ms. Bibby, you're an awesome school social worker and a terrific terrier! Thanks again for all that you do.