By Debbie Adams
Sabrina McCarty and Mike Stovall will be retaining their seats on Vinton Town Council. They ran unopposed as they did in the last election in 2018.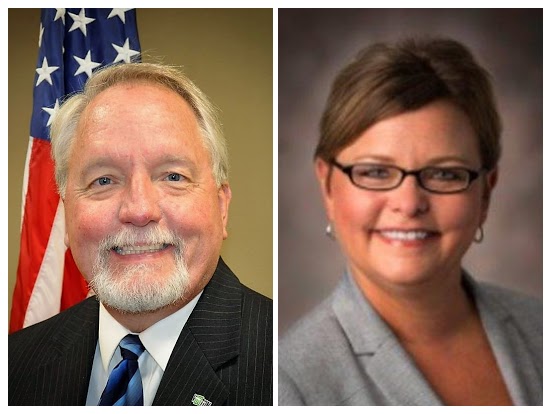 McCarty will be serving her third four-year term; Stovall, his second.
Town Council elections were moved from May to November in 2022 by the General Assembly. That change impacted the number of votes on the local level, as expected.
In the November 2022 election, the unofficial count at 7 a.m. on November 9, totaled 1251 for McCarty and 1397 for Stovall, with 77 write-in votes.
In the May 2018 election with Town Council the only race on the ballot, McCarty received 106 votes (44 in the North Vinton precinct, 62 in South Vinton). Stovall received 77 votes (36 from North Vinton and 41 from South Vinton). Quite a change by moving the election date.
Their new terms begin on January 1, 2023.
Republican Ben Cline was the big winner in the Vinton area precincts and in Roanoke County as a whole over Democrat Jennifer Lewis in the 6th District Congressional House of Representatives race. The unofficial totals in the county were Cline 14,391, and Lewis, 6703, with 34 write-ins, as of 7 a.m. on November 9. District-wide, Cline's total vote count was 172,316; Lewis's, 93,891.
From all indications, the election process ran smoothly in Vinton, where some precinct locations had been changed, including a switch from Vinton Baptist to Herman L. Horn Elementary, and from the Charles R. Hill Community Center to W. E. Cundiff Elementary.