By Sports editor Brian Hoffman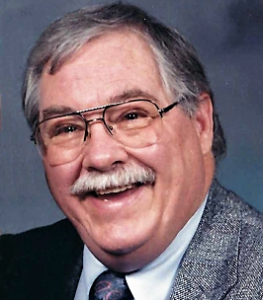 Vinton lost a good friend on Sunday when Freddie Liptrap passed away at the age of 80 at Pheasant Ridge Skilled Care and Rehab Center.
Freddie was well known among the baseball crowd, as he coached the game on many levels for most of his life. Long time youth coach Bruce Spencer credits Freddie for getting him involved in Vinton baseball.
"He got me into coaching," said Spencer. "I was in from college and playing basketball down at the War Memorial. The baseball coaches were at JC field having a meeting and realized they were going to need another coach. He asked me if I would be interested in coaching. Forty years later, I'm still coaching.
"I remember when he first started helping me coach. I was at the nursing home to see my dad and ran into him. He mentioned to me he was not umpiring any more. I asked him if he would be interested in helping me coach and I let him know our first practice was that night at 7:30, which was in one hour. Sure enough, he was there and helped me for over 10 years.
"He had a real passion for helping kids and I learned so much from him. He will truly be missed."
A graduate of the now-defunct Clifton Forge High School, Liptrap played football, basketball and baseball for the Mountaineers and is a member of the Clifton Forge High School Hall of Fame. He also umpired and refereed and helped his son coach teams at Roanoke Catholic and Craig County.
"He was all about kids," said former William Byrd baseball coach and athletic director Gary Walthall. "He officiated hundreds of recreation baseball and basketball games, then returned to coach with two of his best friends, Bruce Spencer and Larry Light. He left such a positive mark on many young players lives and touched many of us who coached and were involved in Vinton sports and William Byrd athletics. Such a sad time but his legacy will last forever."
All who knew him will forever remember Freddie and the time he spent working with young athletes.
"He was a great man," said Vinton youth baseball coach Ricky Carr. "He loved working with the kids."