By Debbie Adams
Members of the Vinton Breakfast Lions Club, the William Byrd High School Leo Club, and the WBHS Terriers Girls Soccer Team celebrated Read Across America Day at Herman L. Horn and Bonsack Elementary Schools on March 3. They arrived at the schools with their favorite children's books in hand, to read to the students in their classrooms.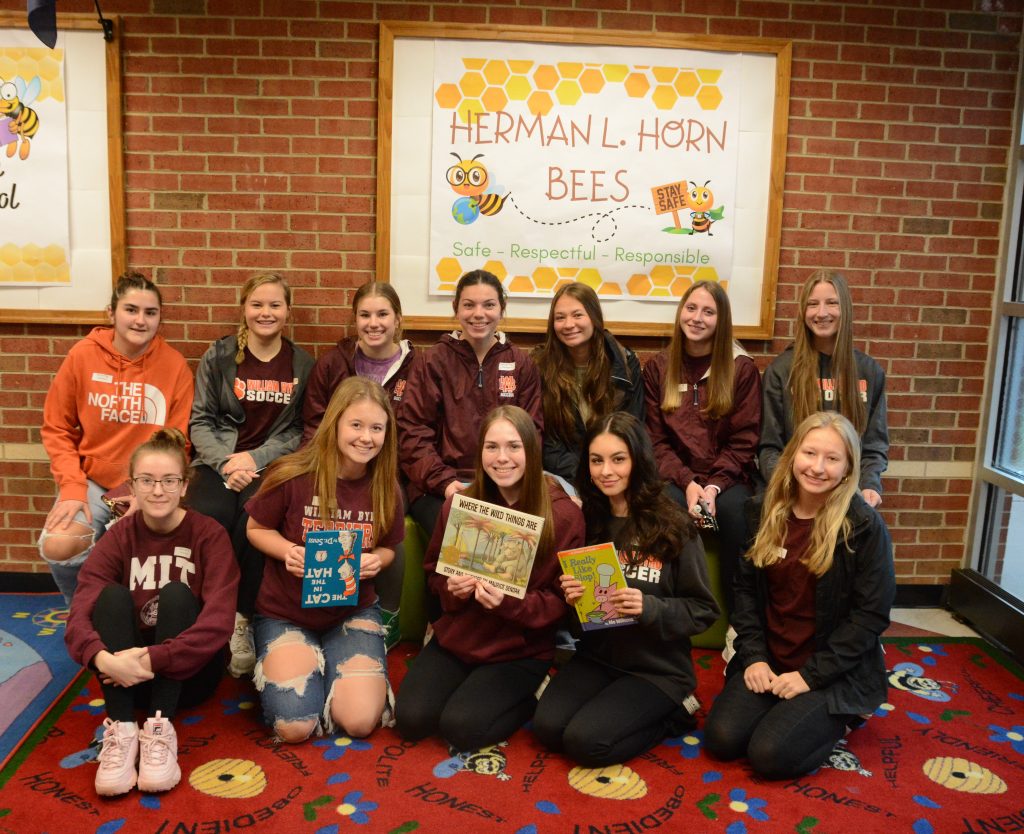 Read Across America Day was launched in 1998 by the National Education Association and remains the nation's largest celebration of reading, with millions participating each year. The program focuses on motivating children and teens to read through events, partnerships, and reading resources that are about everyone, for everyone. Read Across America Day calls upon everyone to read and engage with children to make reading a more fun and interactive experience.
March was chosen for the observance because March is designated as National Reading Month.
Members of the Vinton Breakfast Lions Club who read to students at Herman L. Horn Elementary included Sabrina McCarty, Otis Chambers, Will Moseley, John Berry, Jeff Stovall, Peggy Stovall, Chris McCarty, Jeff Mason, Justin Fix, Dave Jones, and Brian Donise. The school's SRO, Deputy Keith Smith, read to the preschool classes.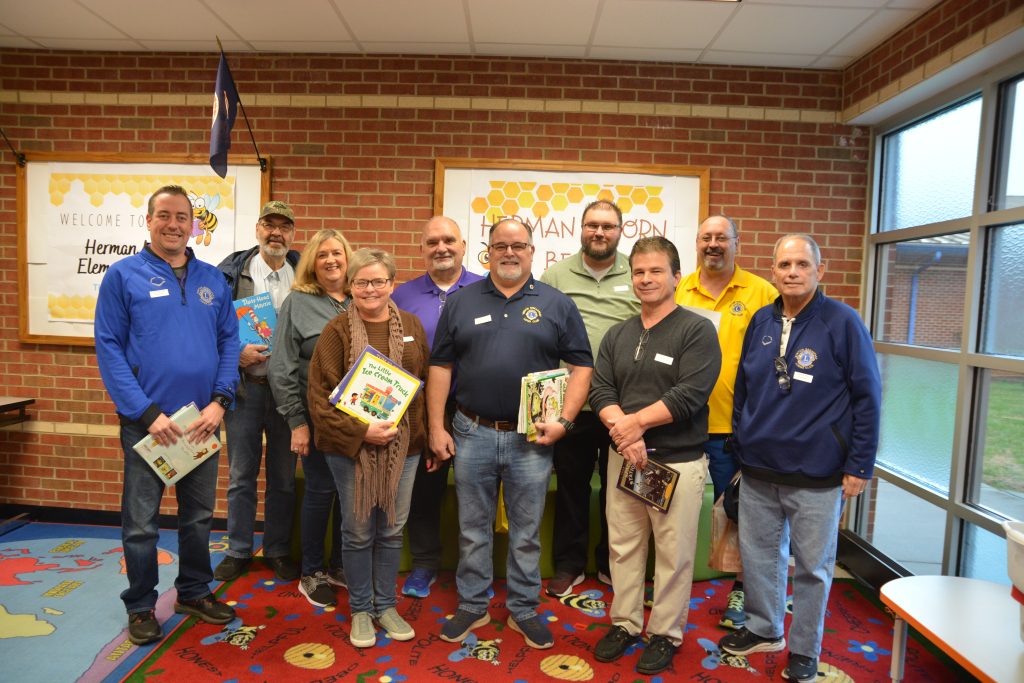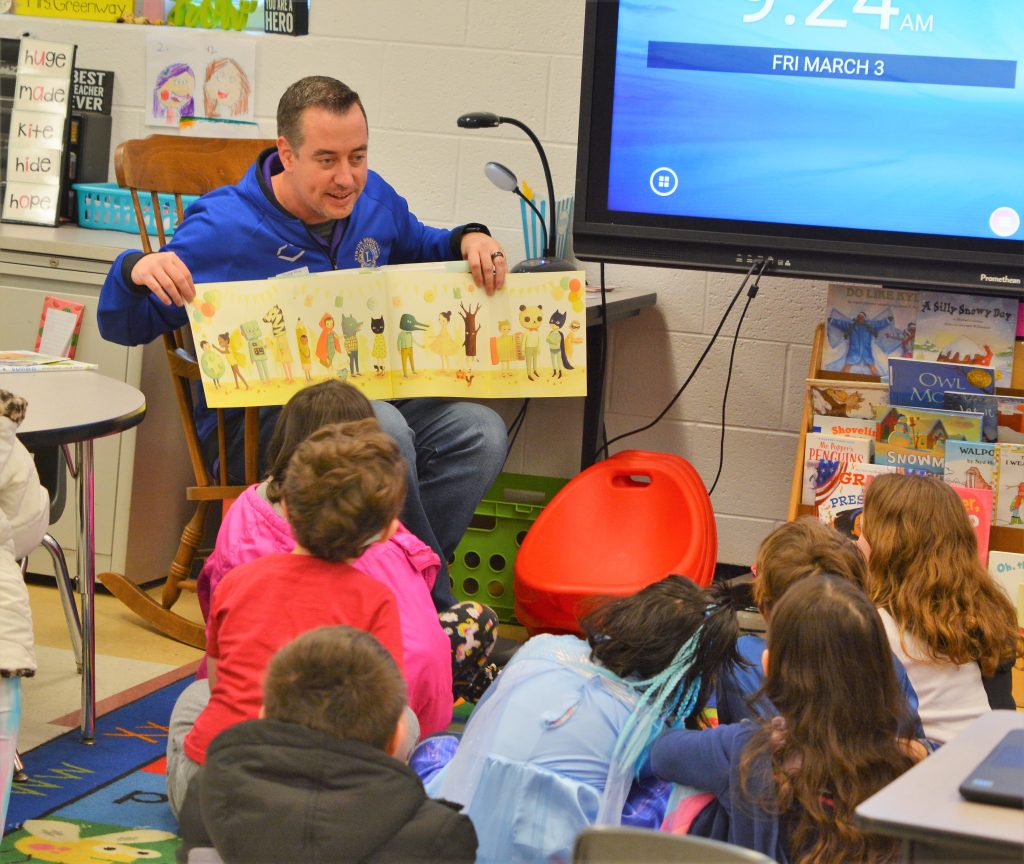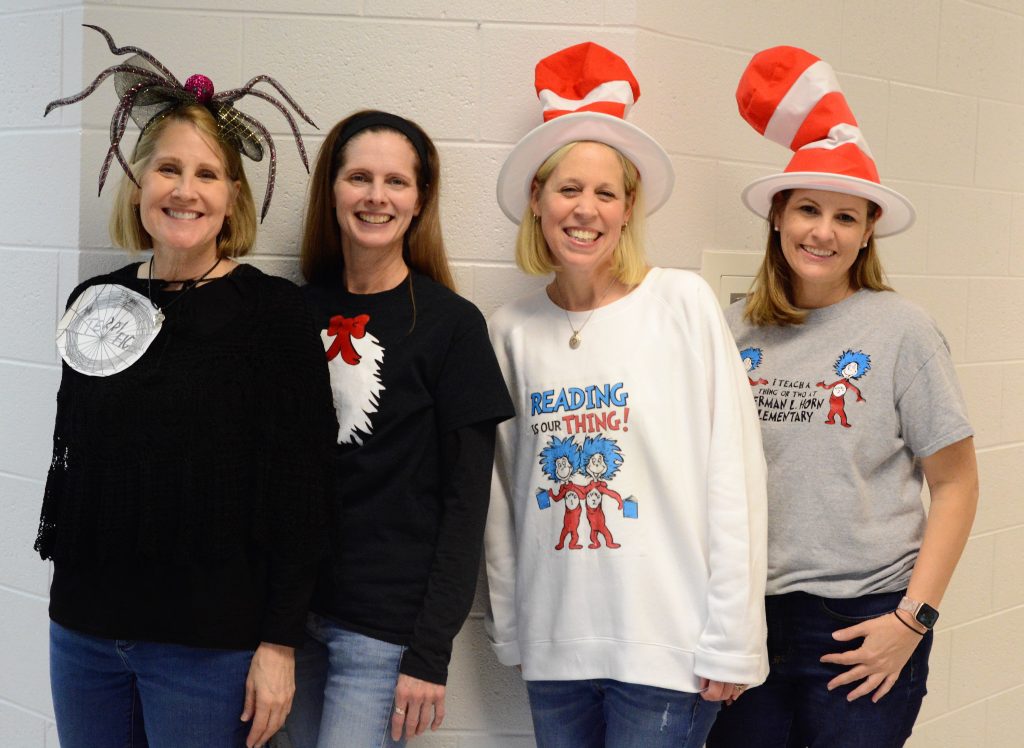 The Breakfast Lions were joined by students from the William Byrd High School girls' soccer team in reading to the children at Herman L. Horn Elementary. They included Katelin Patrick, Maci Glass, Sophia Chrisley, Ella Ashworth, Maddy Simmons, Martina Mihelcic, Anna Martin, Emma Gordon, Kristianna Fitzgerald, and Taylor Davis, along with William Byrd Leo Club members Holly Mills and Bailey Warden.
William Byrd Leo Club advisor Lisa Stover accompanied a separate group of students to Bonsack Elementary to read in the classrooms there. They included McKenna Paradis, Lilly Kroese, and Jakob Kroese.