Unofficial election results indicate that Republican Jason Peters of Vinton has been elected to serve as the
next Roanoke County Commissioner of the Revenue with 53.65% of the vote (15,653 votes). He
has defeated incumbent Democrat Nancy Horn who received 45.96% of the votes cast (13,409).
She has served as Commissioner of the Revenue since 2001.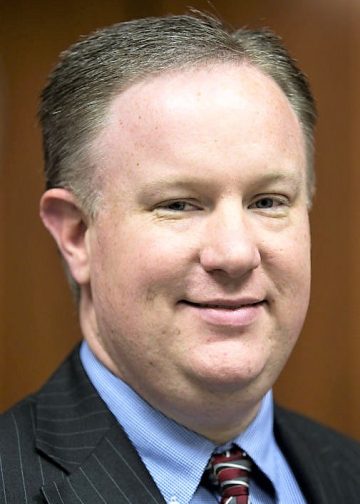 Peters is a lifelong resident of East Roanoke County and a 1994 graduate of William Byrd High
School. He has been employed with First Citizens Bank for 23 years. He has volunteered with
the Vinton First Aid Crew for 31 years and is currently president of the crew.
Peters has represented the Vinton Magisterial District on the Roanoke County Board of
Supervisors for the past ten years. In that capacity, he has worked with the Town of Vinton on
many economic development projects such as the Roland E. Cook Lofts, Macado's, Vinyard
Station, Explore Park, the redevelopment of the old William Byrd High School into the Billy
Byrd apartments, and Route 460 improvements.
"I am very thankful to the citizens of Roanoke County for giving me this opportunity to serve as
your next Commissioner of the Revenue," Peters said. "I look forward to working with citizens
and businesses in Roanoke County to make the Commissioner's office a true resource to our
community."