By Debbie Adams
The Town of Vinton always emphasizes enhancing the quality of life for its citizens. One of those enhancements is the services of the Vinton First Aid Crew (VFAC) who have been protecting the greater Vinton community since 1939.  The Vinton Messenger and the Town of Vinton are recognizing and saluting volunteers with the VFAC in a series of articles. This week's featured volunteer is Jimmy Poindexter.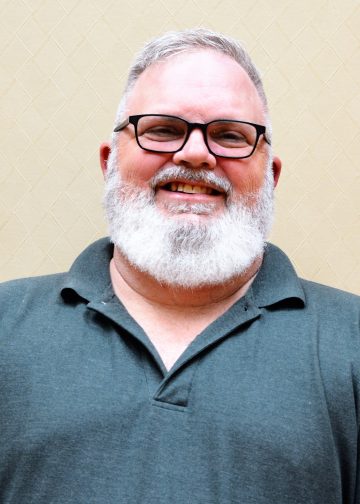 "We are truly blessed to have the Vinton First Aid Crew in our town!" says Vinton Mayor Brad Grose. "The crew has a long history of service to the residents of Vinton and the surrounding area. Many of our citizens have amazing stories about the wonderful service provided to them by the devoted members of the crew.
"A common trait among individual members of the crew is their desire to serve their fellow man," Grose said. "The Vinton First Aid Crew offers an opportunity to serve, and it also provides valuable medical training that can truly be lifesaving. There is a strong sense of camaraderie and family in the crew that is rarely duplicated in organizations of its size.
"The citizens of Vinton can rest assured that they will always receive professional and caring service from the dedicated members of our Vinton First Aid Crew."
Jimmy Poindexter is an EMT with the VFAC. He is new to the Vinton Crew, having been a member for less than a year, but not a newcomer to being a first responder. He is a Life Member with the Mount Pleasant First Aid Crew and retired from the Salem Fire & EMS Department in October 2021 as Battalion Chief with over 30 years of service to the community.
He joined the Mount Pleasant First Aid Crew when he was just 16 years old. He was hired by the Salem Fire Department in 1995 and was one of the first EMS supervisors before he was promoted to Battalion Chief.
He joined the VFAC in September 2022 to spend time running with his son, Trace Poindexter, who recently became a member.
Jimmy Poindexter is a third generation first responder and the first paramedic in his family. His grandfather, Hope Poindexter, was hired by the Roanoke City Fire Department in 1936 and retired as a Captain in 1974. Hope's first captain rode the horse-drawn apparatus that was retired in 1918.
Jimmy Poindexter's father, Jim, was hired by the Roanoke City Fire Department in 1972 and retired in 1999 as Lieutenant; his uncle M. H. Poindexter retired in 1991, also as a Lieutenant. Their brother Bill Poindexter also worked for Roanoke City for several years before going to the postal service and then retiring. All three brothers and Jimmy's grandfather worked in Roanoke City.
Jimmy and his wife Cindy have been married for 29 years. They have two daughters, Tristan and Remi, and two sons, Trace and Brady.
In his spare time, Poindexter enjoys overlanding with his land rovers, camping, and hunting and fishing with his sons.
He says that others should give consideration to volunteering with the First Aid Crew "to give to the community. One does not have to answer calls to volunteer. The Auxiliary members are the behind the scenes members that allow the running members to answer calls. A volunteer organization has all sorts of needs."
For more information on the Vinton First Aid Crew visit the Facebook page at https://www.facebook.com/vintonems/.