By Debbie Adams
The Hemp Mill moved to Vinton in the fall of 2018. In December 2020, the business, located at 301 Pollard Street, made the move official with a ribbon-cutting ceremony hosted by the Vinton Area Chamber of Commerce. The shop gets its name from its products, almost all of which are made from or include some form of hemp.
Owner Debbie Custer sells "good for you" products such as hemp relief cremes and lotions, hemp seed oil, hemp hearts, hemp-infused coffee; honey and honey sticks, bath towels, washcloths, hats, scarves, and bracelets made from hemp; hemp protein, organic hemp fabric face masks, lollipops, jam, soap, "hanitizer," and PetCalm for pets with inflammation and/or anxiety. Her business gets startled looks from passers-by seasonally when hemp plants are growing in the front window.
She grows the hemp plants on-site in the shop and at her home in Botetourt and then processes them for use in her various products.
Custer doesn't just grow hemp and sell hemp products; she has taken on the mission of educating the public on "all things hemp."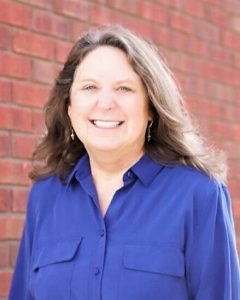 Hemp is an often misunderstood or misperceived product. It has unfortunately developed a questionable reputation over the years for being a member of the same cannabis family as marijuana. However, unlike marijuana, hemp has no psychoactive effects. The ingredient THC is the determining factor. Hemp has only 0.37 percent tetrahydrocannabinol, or THC, the psychoactive property that gets people "high" in marijuana. The average marijuana plant today has about 12 percent THC.
Cannabinoid compounds found in cannabis are used in a wide variety of products including food, creams, car parts, clothing, and nutritional supplements. Cannabinoids may also help with pain management, anxiety and restless sleep.
Custer describes the difference between hemp and marijuana like the difference between two grape vines that might look very similar at a distance. "When you get close, one type of grape turns out to be the best for making jelly; the other for making Dom Perignon." The vines look the same, but the fruits are very different. Hemp and marijuana are somewhat like that. Both are members of the cannabis family, but they are poles apart in uses.
Custer says hemp is "the most nutritious plant on the planet." She has been studying hemp for over 20 years and waxes poetic about its powerful nature and its thousands of uses. Seeds of the plant cannabis sativa – hemp seed – contain all the essential amino acids and essential fatty acids necessary to maintain healthy human life. Three tablespoons of ground hemp seeds contain an astounding 30 grams of protein.
Hemp is also one of the fastest growing plants and one of the most efficient at converting sunlight into energy. It is stronger than steel and can be used for making bricks, pipes, and other building materials as an alternative to wood, plastics, and metals. It can be grown almost anywhere and everywhere.
Hemp can be used for rope, textiles, and fabrics. It is stronger and softer than cotton and better for the environment. It was used for ships, creating sails, ropes and other things, due to its strength, durability and water resistance.
Hemp is naturally resistant to bugs and mildew so that it does not need to be treated with harmful pesticides and other chemicals. One acre of hemp can create the same amount of paper as four acres of trees. Hemp can be used to make biodegradable plastic.
Research has shown that the cannabinoids in hemp may have medicinal benefits for people with conditions such as epilepsy, multiple sclerosis, and cancer.
It is also good for your skin, body, and hair, as a replacement for petroleum-based products.
Hemp has even been used to clean up nuclear waste.
Historically, hemp was one of the first plants to be domesticated by humans, possibly because it is so versatile. It was used to make the first paper. The Mona Lisa was painted on a hemp canvas. In 1619, farmers in Virginia were ordered to grow hempseed; actually, you could be sent to jail for not growing it during shortages. George Washington and Thomas Jefferson grew hemp on their plantations. For almost 200 years, hemp was used as legal tender in the U.S.
But then, in the 20th century, the states and the federal government began to criminalize all cannabis. Because hemp was in the same family as marijuana, laws were implemented restricting or prohibiting its growth.
Hemp was classified as an illegal drug and outlawed in the U.S. in 1970 along with all other forms of cannabis. Strict regulations were imposed upon the cultivation of industrial hemp.
Then times changed once again. A farm bill was signed in 2014 allowing research institutions to start piloting hemp farming. In 2018, another farm bill legalized hemp, removing the hemp plant, its seeds, and derivatives from the Controlled Substances Act.
That brings us to Vinton 2018, when The Advancement Foundation (TAF) and Gauntlet Business Program founder Annette Patterson invited Custer to move her hemp business to Vinton, to the space at the corner of Pollard Street and Jackson Avenue, in exchange for becoming a consultant for TAF's Innovation Mill. The Innovation Mill is an incubator for small businesses in emerging high-growth industries. The Hemp Mill is located in the storefront of the Innovation Mill.
"The Advancement Foundation is extremely blessed to have attracted the talent of consultant and industry expert Debbie Custer with Coeus Research," said Patterson." Her business commercialization experience as well as her knowledge in agriculture and food/beverage has propelled our Innovation Mill, a Go Virginia funded project, clients forward.
"Debbie is sought after as a nationwide hemp expert," Patterson added. "Her work, in partnership with The Advancement Foundation through Innovation Mill, will transform our region's opportunities in seed and fiber processing, product development and emerging technologies."
Not only was Custer recruited by TAF, she was enthusiastically welcomed by members of the business community and town government. The Vinton Police Department, with whom she had to register her business due to its nature, became an early supporter.
The community has embraced the Hemp Mill as well. A women's group gathers there for Friday coffee talks; a men's group has chosen to spend their Thursday mornings socializing at the Hemp Mill, drinking her renowned coffee.
"Debbie has an immense knowledge of the hemp industry as a whole and is a wealth of information regarding the health benefits for the product in our diets and for non-laboratory medicinal care," said Vinton Town Manager Pete Peters. "The town is extremely fortunate to have a resource such as Debbie and the Hemp Mill located in our downtown. The Mill has not only become a destination for Vinton and Roanoke County residents, as she has also established the Mill as a designation for visitors from across the region who are seeking knowledgeable and sound advice regarding many benefits this product can provide."
Custer is a Vinton native and a graduate of William Byrd High School. She earned her Bachelor's Degree in Sociology from Virginia Tech, and then her MBA. She then set out to "save the world." She now lives in Botetourt County and enthusiastically promotes hemp and its healing properties.
"We have all we need naturally here on earth to be healthy," she explains. "And hemp is one of those natural products."
Find more information on the Hemp Mill on its website at https://www.thehempmill.net/ and Facebook page at https://www.facebook.com/thehempmill/.
The Hemp Mill is open Tuesday through Friday from 11 a.m.  to 5 p.m. and from 11 to 3 on Saturday, but closed on Sunday and Monday.
Read more of Custer's story, her entrepreneurial history, how she has created a niche in the Vinton community, and some testimonials in the January 21 edition of The Vinton Messenger.