By Debbie Adams
Dr. Mark Watts is retiring after 34 years as a physician with Carilion Clinic Family Medicine in
Vinton (formerly Parkway Physicians).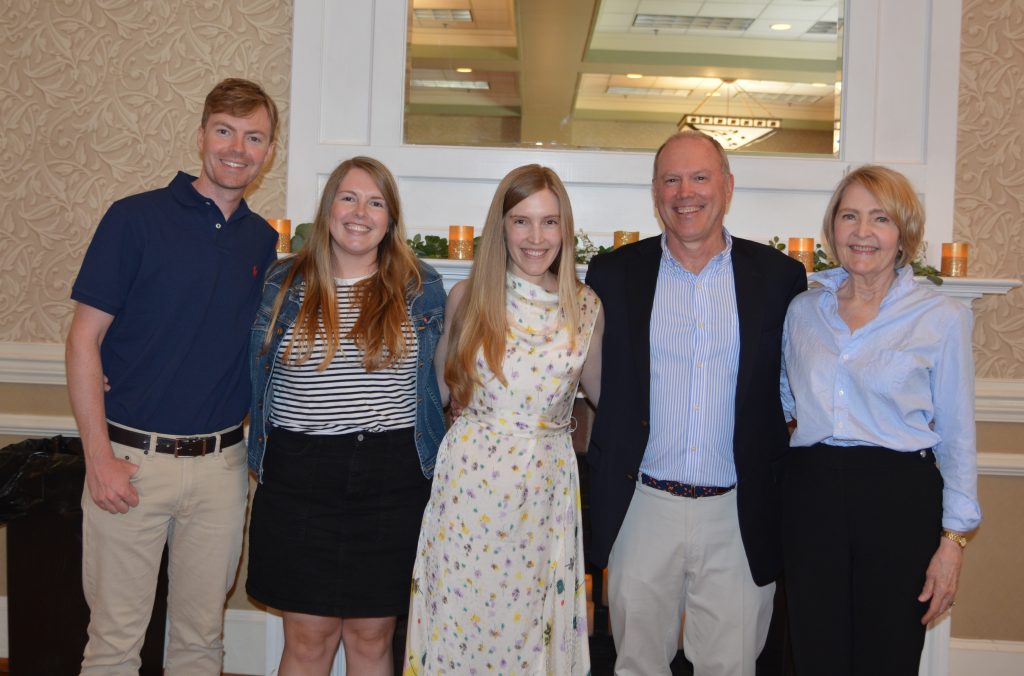 "Ask any of us that work here in the Carilion Vinton office about Dr. Watts, and the response
would be universal," said Dr. Randall Rhea. "It has been a pleasure and an honor to work with
such a fine physician over these many years. His sense of humor and keen wit, combined with
his compassion and outstanding clinical skills, have made him a favorite with the staff and his
many, many blessed patients. He is a caring physician, a dear friend of mine, and he will be
terribly missed. We wish him only the best!"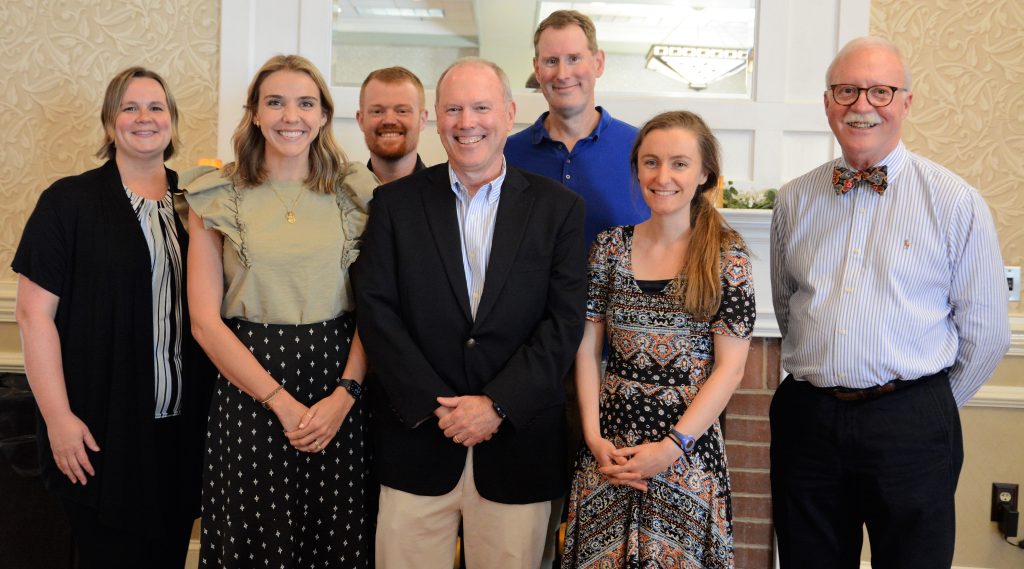 Watts grew up in Roanoke and graduated from Patrick Henry High School, as did his wife,
Debbie.
He comes from a medical family. His father practiced Emergency and Occupational Medicine at
Lewis-Gale and his mother was a nursing professor at Virginia Western Community College.
Dr. Watts earned his undergraduate degree from the University of Virginia in 1979, majoring in
Biology. He attended the University of Virginia School of Medicine, graduating in 1984, then
completed his residency in Family Medicine at Carilion.
"I grew up in this area and wanted to stay," Watts said. "I had the opportunity to join the Vinton
group and took advantage of it. This has been a wonderful place to practice medicine.
"I chose Family Medicine due to the relationships and continuity of care," he shared. "It is much
more fun to see patients you know rather than strangers and makes for better care."
His first day on the job was July 17, 1989. His last day will be at the end of June 2023.
"The best things about my career are our patients and all the physicians and staff with which I
work," Watts said. "I have also served as assistant professor at Virginia Tech Carilion School of
Medicine and am Clerkship Director for Family Medicine. The third year students do four weeks
in Family Medicine, and I oversee their experience as Clerkship Director. I have really enjoyed
working with them."
One of those students said, "Dr. Watts exemplifies what a physician should be– caring, involved,
enthusiastic and devoted to life-long learning."
Asked what he probably won't miss in retirement, his response is "the Electronic Health
System." In his 30+ years as a doctor, there have been huge changes in the medical field, "with
more emphasis on meeting quality measures and doing population management."
"Our health system is facing huge challenges in the future," Watts said. "We need to make
significant quality improvements so that we serve all of our patients better. I also urge our local
community to support Bradley Free Clinic in its efforts to fill a lot of the gaps still left in the
system in serving the underserved."
Dr. Watts has two daughters: Mary Page who is an occupational therapist at The Center for
Discovery in upstate New York working with autistic children; and Annie, who is a lawyer
working with Apex Clean Energy in Charlottesville on the legal aspects of creating solar and
windmill farms.
His plans for retirement include traveling, cycling, playing "bad golf," learning to "play the
guitar again," and volunteering at the Bradley Free Clinic.
Since 1974, Bradley Free Clinic has been a helping hand in the community, serving as the safety
net for low-income, uninsured persons in the area. Nearly 2,000 patients receive no-cost medical,
pharmacy, dental and behavioral health services each year, thanks to a network of 300 medical
professionals, like Dr. Watts and Dr. Rhea.
Watts was honored with a retirement celebration at the Vinton War Memorial on June 16. The
room was filled with family and Carilion Clinic friends and colleagues. Dr. Watts, as usual, was
grinning from ear to ear.