By Debbie Adams
The annual Vinton Area Chamber of Commerce Senior Expo 2023 was bigger and better than ever this year. The parking lot was full by 10 a.m. on March 21 when the event was scheduled to begin at the Vinton War Memorial.
Organizers Angie Chewning, who serves as the Executive Director of the Chamber, and Kathryn Sowers, Executive Assistant and Financial Coordinator, say that the Senior Expo is consistently one of their most well-attended events each year—"so popular and so successful," Sowers noted. The Expo takes months to plan; in fact, Sowers said they will begin working almost immediately on the 2024 event.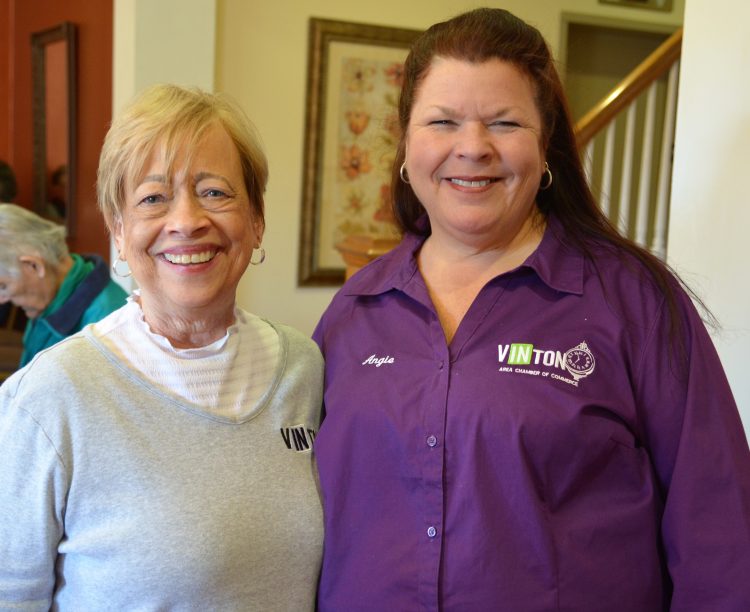 The Senior Expo is free and open to the public. Vendors sign up to highlight what their businesses offer on a wide variety of topics focused on seniors, their families, and their caregivers.
This year over 70 vendors registered to participate to share information on retirement, assisted living, nursing care, health care, home care, hospice, health products, Aging in Place, medical equipment, banking, insurance, reverse mortgages, hearing and eye care, health screenings, and much more.
This year's vendors included: A Touch of Comfort, ADL (Advance for Daily Living), Adult Care Center of Roanoke Valley, Aetna, Aetna  Better Health of Virginia, AFC Urgent Care, Agape Home Healthcare LLC, Alcova, Amerilife of Virginia, Anthem HealthKeepers, Bath Planet of SW Virginia, Better Business Bureau, CaptionCall by Sorenson, Carilion Clinic Home Care & Hospice, Cave Spring Place, Commonwealth Home Health Care, CORA PT, Coastal Insurance Planning, Croft Insurance Services, Ellis Senior Care, First Bank, Free Foundation, Freedom First, Friendship  Retirement Community, Futurity First Insurance Group—Don Lilly, Gee's Gems, Gentle Shepherd Hospice, Good Samaritan Advanced Illness Care, Green Home Solutions, Grn Drmz, Guided Healthcare Solutions, Happy Health Happy Life, Healthy Home Solutions, Helpful Solutions Home Care, Henritze Dental Group, HomeTrust Bank, Imaging on the Move, InHome Services, InnovAge PACE, Kissito Healthcare, Leaf Guard, Local Office on Aging, Lotz Funeral Home, MemberOne, Moms in Motion/At Home Your Way, Mountain City Realty & Auction, Mountain View Cemetery, New Horizons Healthcare, New York Life—Tyler Booth, Our Lady of the Valley, Palliative Care Partnership of Roanoke Valley, Pheasant Ridge Nursing and Rehab, Promedica,  Richfield Health Center, Senior Medicare Fraud Patrol, Senior News, ServPro of Roanoke, Solid Rock Enterprises, Inc., Spring Oak Senior Living, State Corp. Com Bureau of Insurance, The Caregiving Network, The Glebe Retirement Community, United Health, VFW Post 1264, Vinton Breakfast Lions Club (selling their famous brooms), Vinton Library, Virginia Navigator, We Insure Retirement, LLC, We Make Medicare Easy, and Wills on Wheels, PLCC.
The vendors traditionally bring not just pamphlets and displays, but "goodie" items for seniors and other guests to collect in the tote bags the Chamber distributes. This year guests could fill their bags with bottles of hand sanitizer, drink Koozies, stress balls, key chains, refrigerator magnets, pens, note pads, Post-its, Chapstick, nail files, tissues, handwipes, bag clips, cups, magnifying glasses, hand fans, shoe horns, band aids, sewing kits, first aid kids, nail clippers, toothbrushes, eye masks, jar openers, foldable frisbees, paddle fans, and candy, candy, candy.
There was entertainment at this year's Senior Expo—with a performance by "The Beat Goes On" line dancers, led by instructor Lori Spickard, and a Tai Chi demonstration. Both these groups meet at the Charles R. Hill Community Center for free classes each week.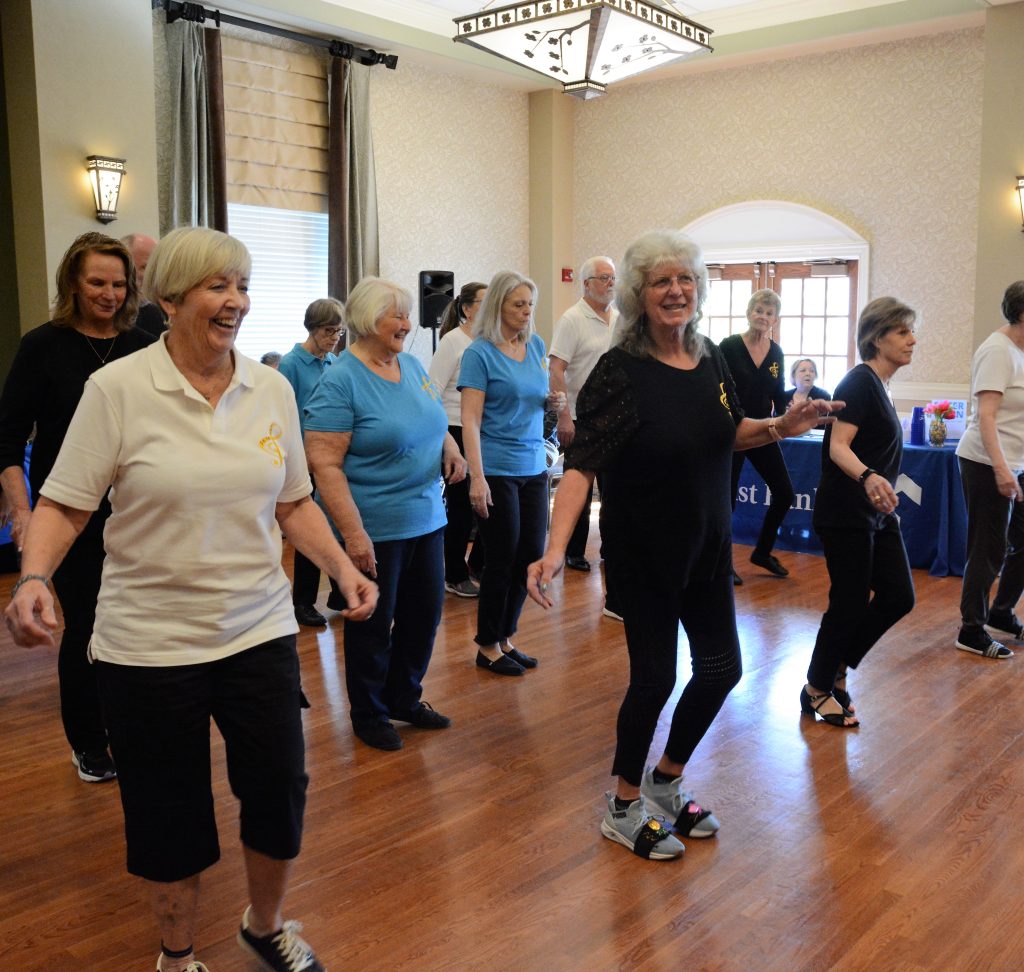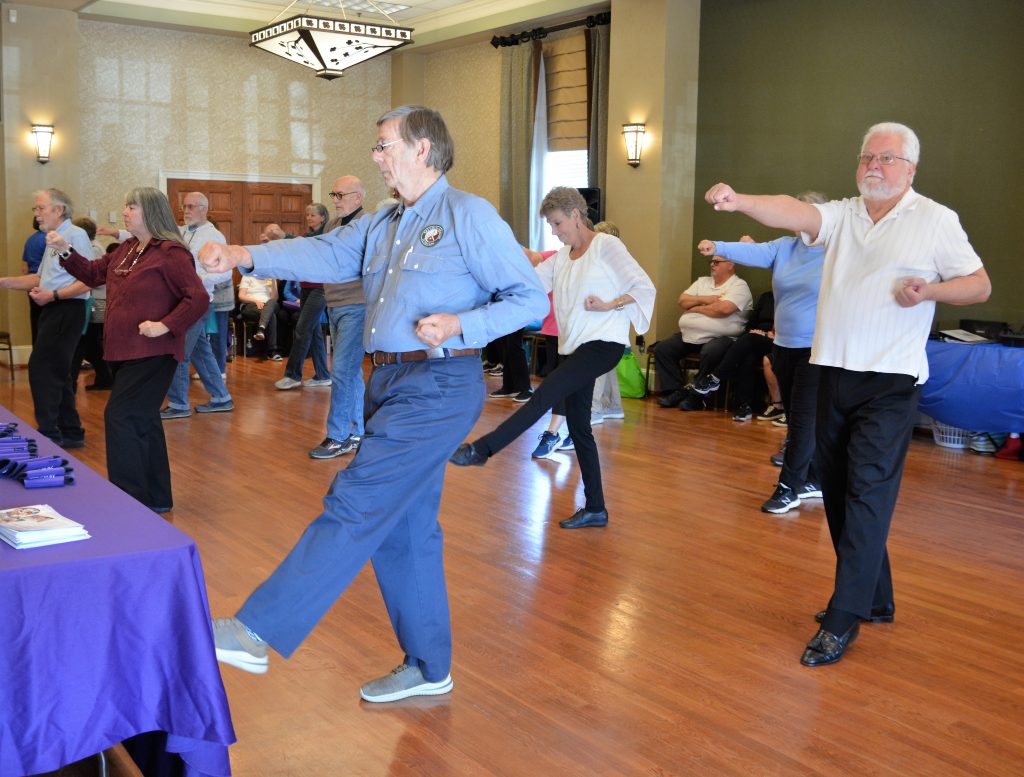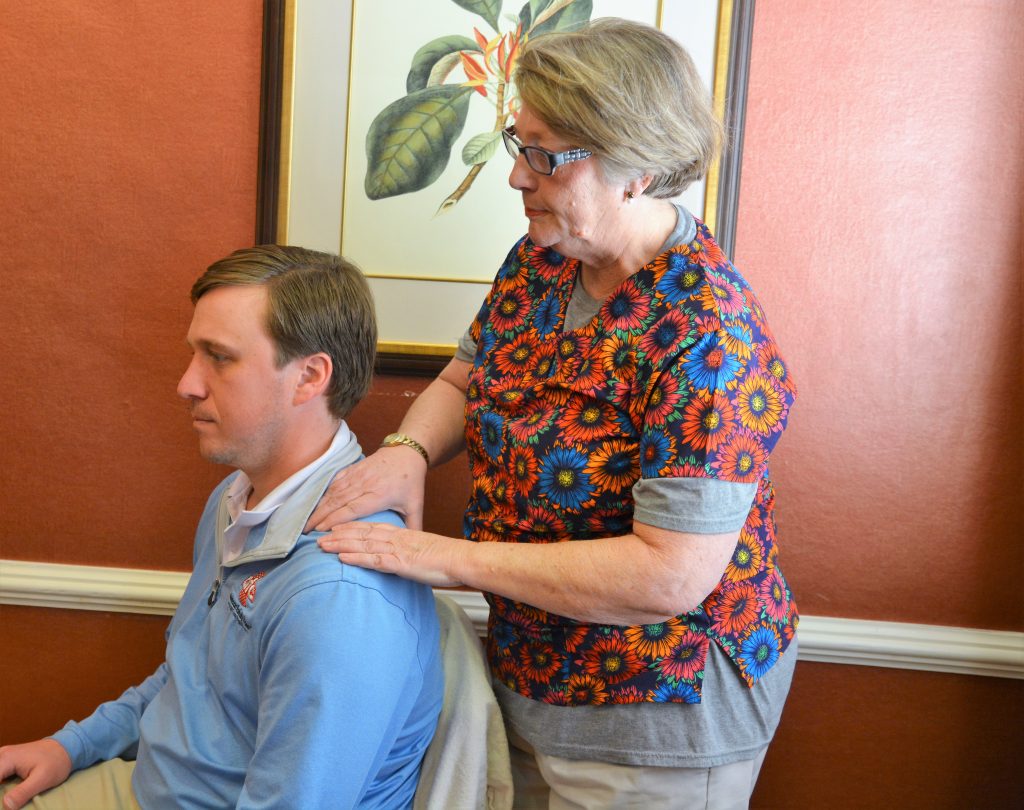 There was even a food truck–if the candy wasn't enough—the "On the Go Food Truck."
The Presenting Sponsor for Senior Expo 2023 was "Happy Health Happy Life." Other sponsors this year include: Fox Radio 910, Bank of Botetourt, PFG, Vinton-Franklin McDonald's, the Vinton War Memorial, TL Electric, Magnets USA, Winter's Storage, Senior News magazine, HomeTrust Bank, the Town of Vinton, The Vinton Messenger, Roanoke County, the Vinton Area Chamber of Commerce, Mountain View Real Estate, LLC–Jason Boothe Realtor, MemberOne, RVTV, Vertex Signs, Servpro, Mountain View Real Estate, LLC, Coastal Insurance Planning, Alcova Mortgage, and the Melva P. Jones Community Foundation.