By Sports editor Brian Hoffman
The William Byrd boys placed sixth out of 28 teams in the state Class 3 swim meet last week at the Christiansburg Aquatic Center.
Sophomore Colin Murtaugh led the Terriers with two state championship swims. Murtaugh won the 50 Free event with a time of 21.53, and he also won the 100 Butterfly with a time of 50.57.
"He trains hours and hours each week with the Virginia Gators," said Byrd coach Krista Martin. "I am so happy for him to feel all of that hard work pay off."
Murtaugh also swam on the third place boys' 200 Medley Relay team with Aiden Brinkley, Austin Nielsen and Griffin Horacek. That foursome broke the school record with a time of 1:39.06. The previous record, set this year, was 1:40.77 with Murtaugh, Brinkley, Nielsen and Nathan Miller.
Other individual finishes included Nielsen with a seventh in both the 200 IM and 100 Breast, Brinkley with a fifth in the 100 Back and 10th in the 200 IM, Horacek with an 11th place state finish in the 100 Back and 12th place finishes by Miller in the 100 Free and Michael Hoyos in the 500 Free.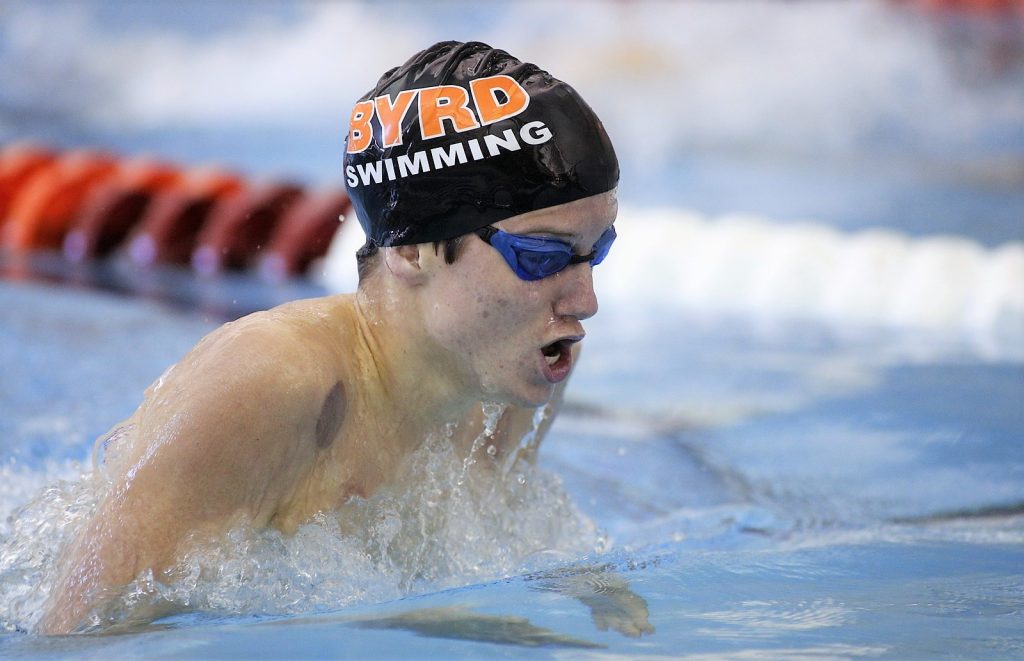 "State went so well," said Martin. "I am so grateful that we were allowed to participate in post season and these boys were given a chance to end their season on such a well deserved high note.  We were all really looking forward to state and the opportunity to compete against fast swimmers.  These boys swam their hearts out and really showed up ready to race when it was time for our relays."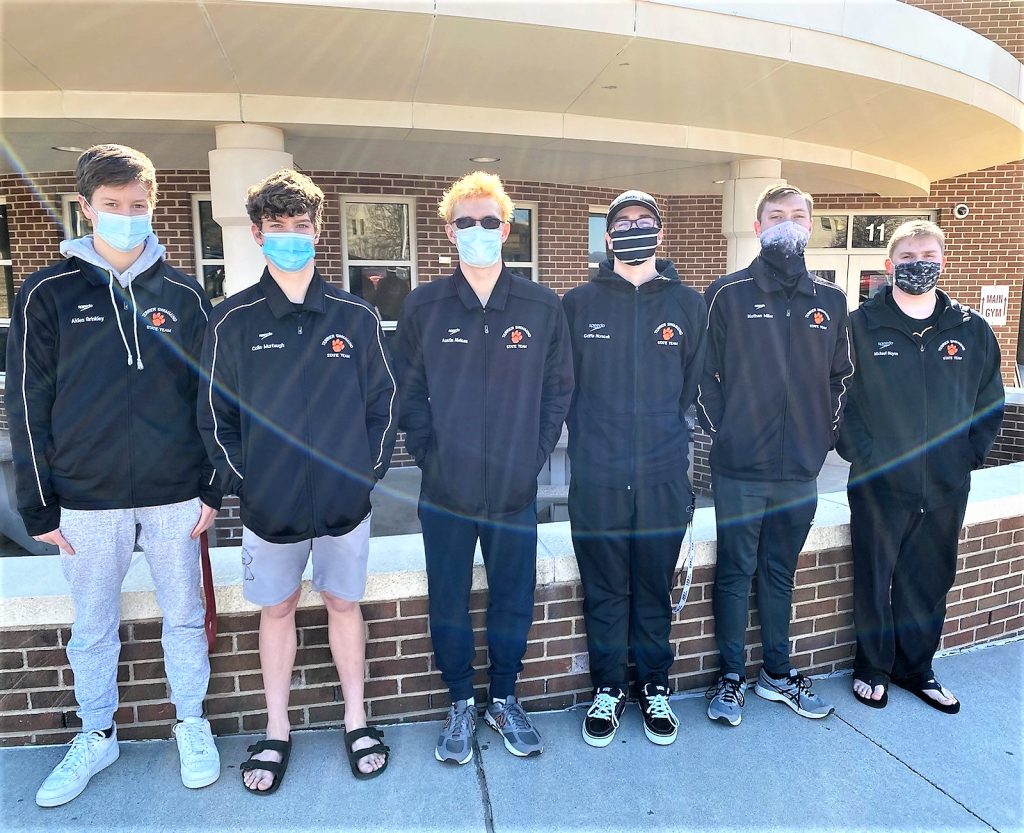 Teamwise, Monticello won the girls' title along with the Western Albemarle boys. Western Albemarle finished with 374 points to 266 for second place Independence, followed by William Byrd at 167. Western Albemarle will move up to Class 4 next year.
"That is the highest our boys' team has placed at state in school history," said Martin. "And if that wasn't good news enough, none of them will graduate."
Of course, that's because they're all underclassmen.