William Byrd's Nathan Carter shot a nine hole round of 38 on Tuesday to hold onto his lead in the
race for individual champion of the Blue Ridge District regular season tour.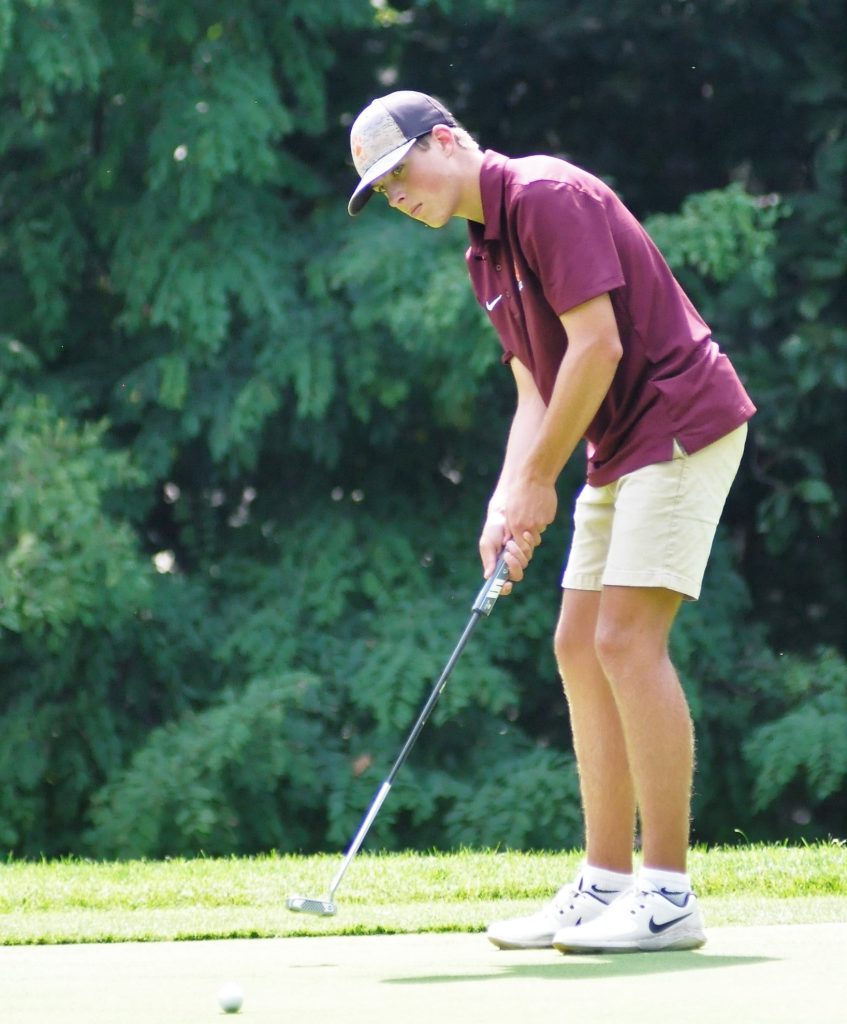 Tuesday's match was held at the Hanging Rock Golf Club in Roanoke County, and Lord Botetourt's
Aiden Mitchell and Northside's Joel Hetherington tied for medalist honors with one-over-par scores of 36.
Four golfers shot 37 and Carter was next at 38, maintaining his lead in the individual race with 64.5 points
after three rounds in the BRD scoring system.
It's a close race. Mitchell is just a point and a half behind at 63 and Northside's Nick Crawford is
third with 58.5. Byrd's next best is freshman David Foster, who is 10 th with 30.5 points.
Teamwise, Lord Botetourt won Tuesday's round at "The Rock" with a four-player score of 149.
Northside was second at 151, followed by Franklin County at 162, Byrd at 165 and Staunton River at 204.
William Fleming does not have a complete team.
After Carter, Foster and Tyler Chambers were next best for Byrd with 41 each. Rounding out the
scoring was Andrew Kiker with a 45.
Byrd remains fourth in the team standings with a 45 hole total of 824, including two rounds of 18
and one of nine. Northside remains atop the BRD at 788, followed by LB at 796 and Franklin County at 808.
Staunton River brings up the rear at 1,012.
This week's match scheduled for Blue Hills, with Byrd as host, has been moved to September
12. Instead the district golfers were to play at the Botetourt Golf & Swim Club on Monday, August 28.